Paragon Backup & Recovery Review in 2022: Pro, Cons and All-around Alternative for You
Updated by
Jean
on May 07, 2022
The worst nightmare for any computer user is losing all the sensitive data. One can lose data through accidental deletion, drive failure, or something else. No matter how you lose your important files, it can easily tarnish your reputation and threaten your privacy. Thus, it is essential to familiarise yourself with some reliable backup and recovery software so you can better protect your valuable data. 
Today, we are going to review a popular data recovery software — Paragon Backup & Recovery. Here you will know whether it is worth using Paragon Backup & Recovery or not. If not, what's the best alternative you can use? 
First, let's understand the Paragon Backup & Recovery better. 
What's Paragon Backup & Recovery? 
Paragon Backup & Recovery is a data recovery program and backup management tool for Windows. It can backup your individual files, hard drives, or partitions. You can choose between creating single backups manually or set schedules to automatically backup your data. 
Paragon Backup & Recovery also has backup management and reporting features to fully secure your data. The software is ideal for small and medium businesses. In fact, you don't require intense IT knowledge to use this tool. It has a simple graphic interface that can be accessed by anyone. 
The software offers a free version with basic backup and recovery features. However, you have to get a license for the advanced backup manager for $79.95, which is a bit pricey. 
What Paragon Backup & Recovery Offers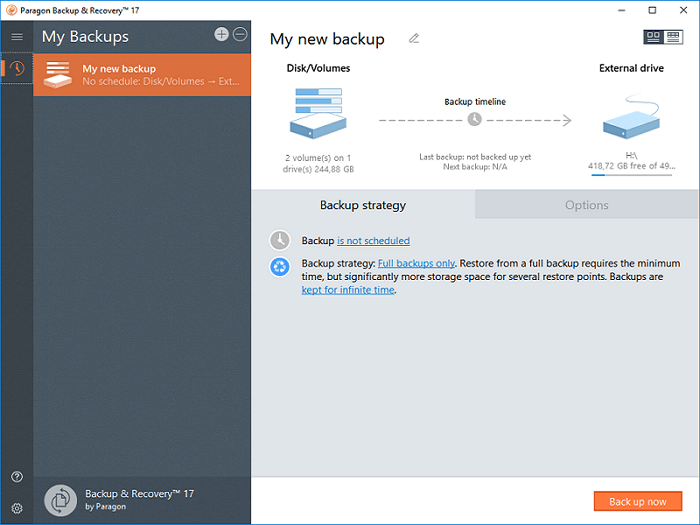 Paragon Backup & Recovery software can protect files, folders, partitions, or your entire system. It can make backup and recovery child's play with many nice features, such as:
Schedule automatic backup 
You can set automatic backup routines based on your recurring operations. You can also define your custom backup parameters depending upon backup type, retention, interval, and more. 
User-friendly Recovery Media Builder 
Paragon Recovery Media Builder can prepare a WinPE-based bootable environment on a USB drive or as an ISO image. This ensures that your computer can always start up recovery without the OS failing or malfunction.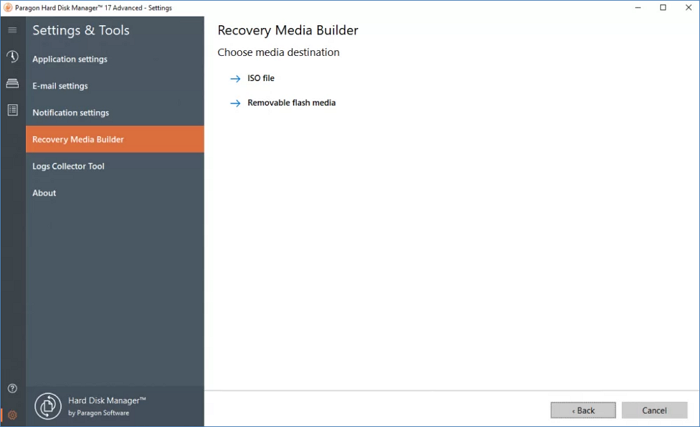 Informative resources 
Paragon offers several informative support resources for users. The resources help Paragon users to find relevant information containing different troubleshooting guides. Paragon blogs offer long-term articles on different tips and guides to use the platform. 
Activity report  
Paragon Backup & Recovery also has an activity report monitor that lets you track operations on the software. You can preview all your historic backup operations and future planned tasks on the Paragon dashboard. 
Backup management 
You can locate all your backed-up files on the My Backups tab on the Paragon index menu. You can further modify the properties of your backups after creating them. Additionally, you can mount the backup images to make them searchable on your computer.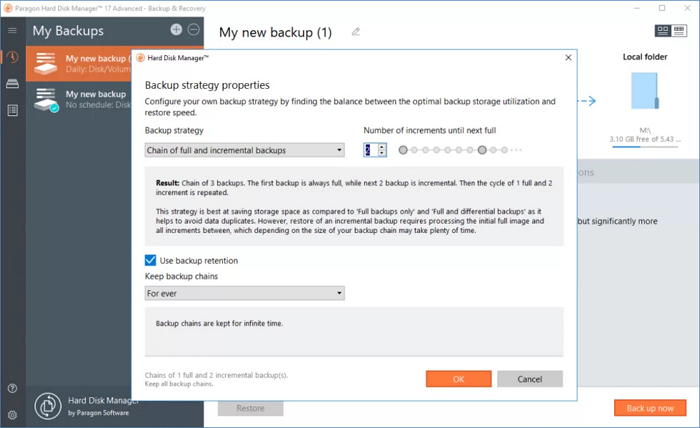 What's to Like About Paragon Backup & Recovery 
Supports system image backups 
Various backup creation settings 
Flexible and free backup solutions 
What's Not to Like About Paragon Backup & Recovery 
No cloud integration 
Customer help forms aren't available 
No backup validation function
All Around Alternative for Paragon Backup & Recovery - EaseUS Todo Backup
Paragon Backup & Recovery is a great backup and restoration software, but it's not perfect. There's no free trial, cloud storage, or custom help form is available with Paragon. Thus, you need a powerful, easy-to-use, and versatile alternative for Paragon Backup & Recovery software. 
Based on all the Paragon shortcomings, EaseUS Todo Backup is the perfect alternative. This software comes victorious on numerous grounds where Paragon fails drastically, such as: 
Cloud storage 
EaseUS Todo Backup offers a monstrous 1TB free cloud storage to premium users. That means you can securely back up your files and folders on the cloud using Todo Backup software. 
Various backup options 
You can backup your data in numerous ways on the EaseUS Todo Backup. Here you can backup your entire system to another location to make sure that you always have access to a bootable system. 
You can backup files or folders in vivid formats like network shared data. Also, you will get block-level disk imaging technology support to backup your disks, partitions, volume, and HDD/SDD. 
Email backup 
EaseUS Todo Backup allows you to create outlook email backup and easily recover your accidentally deleted emails. This way, you will never lose your important emails. 
Automatic backup 
EaseUS backup software allows you to schedule backups so you can protect and save your daily data. The smart backup is scheduled to backup your Windows computer after every half an hour. 
Further, EaseUS Todo Backup lets you backup data in four formats — Full, Incremental, Differential and Schedule. 
Additional support 
Unlike Paragon, EaseUS Todo Backup not only helps you with backup and restoration. The software offers numerous other utility features to Windows users, including:
Disk cloning 
Transfer system to different PC
Partition cloning 
Universal restore and more. 
Price 
Compared to Paragon, the EaseUS Todo Backup is more functional and affordable. The EaseUS Todo Backup Home version is available for just $19.95/month, whereas Paragon's paid version is available for $79.95. On top of it, Todo Backup also offers a free trial to the users.  
Undoubtedly, EaseUS Todo Backup overpowers all the Paragon shortcomings and even offers more robust features. All in all, if Paragon Backup & Recovery isn't useful for you, definitely give it a try to the EaseUS Todo Backup. 
Here you can quickly back up your files or folders on Todo Backup as follows: 
Step 1. To initiate a backup, click the Select backup contents option.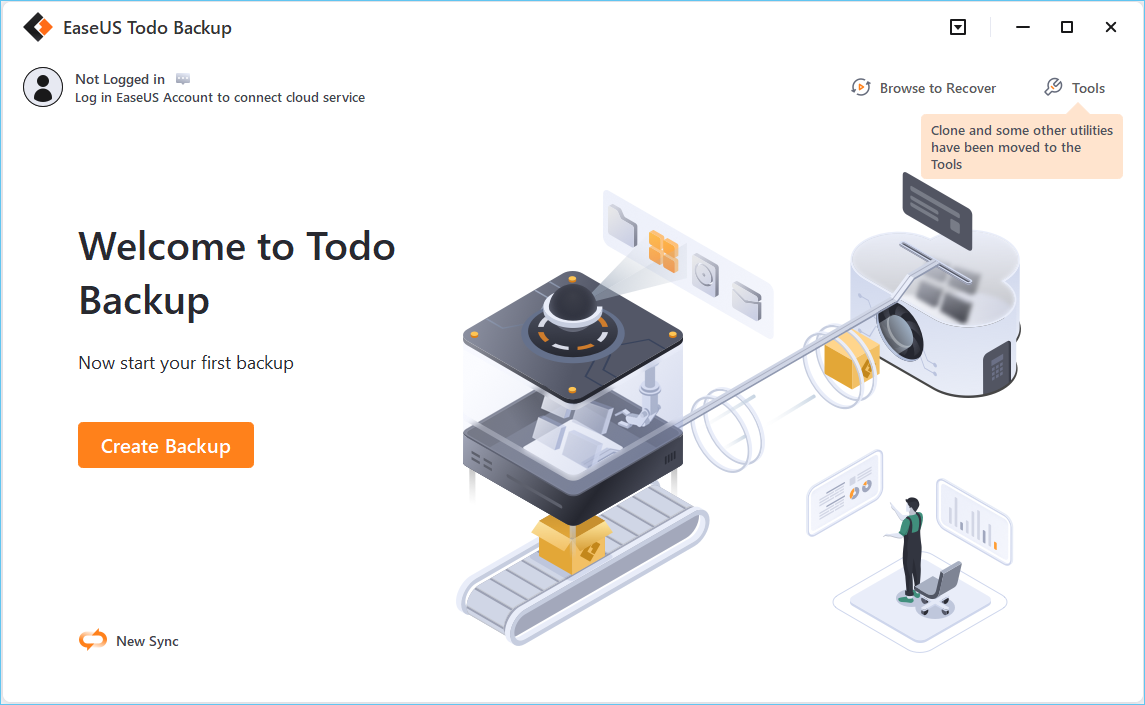 Step 2. There are four data backup categories, File, Disk, OS, and Mail, click File.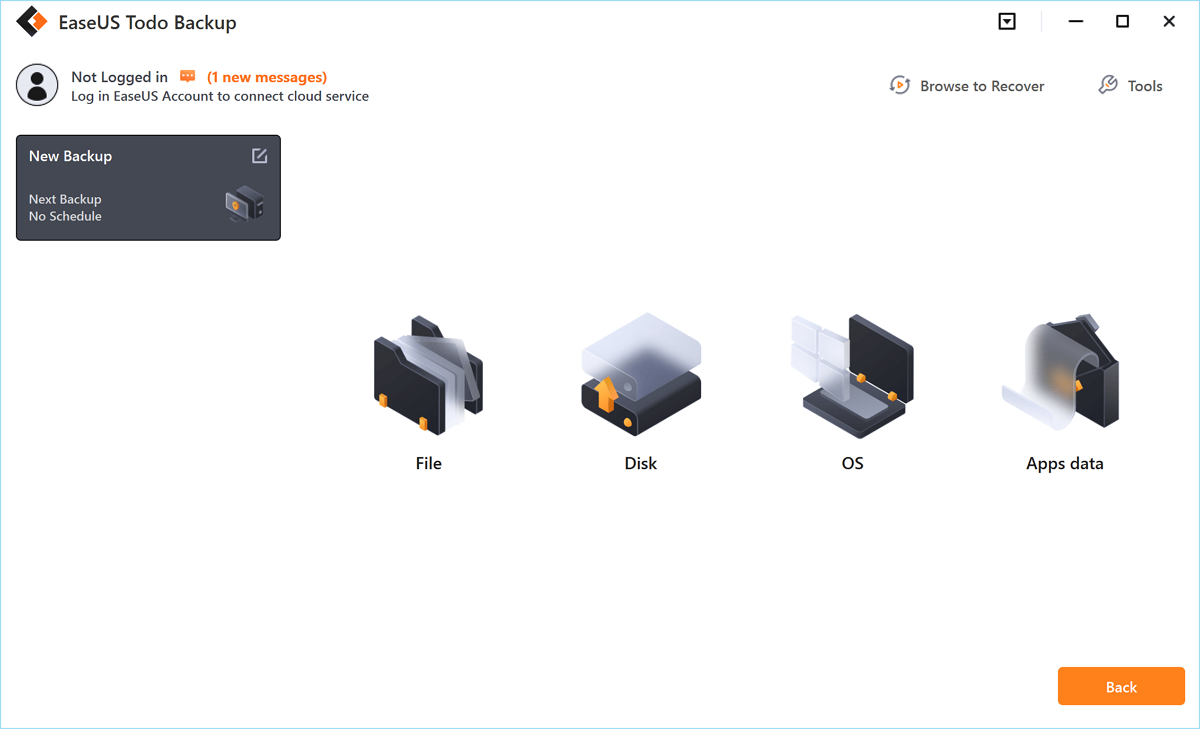 Step 3. On the left, both local and network files will be shown. You may extend the directory to pick the backup files.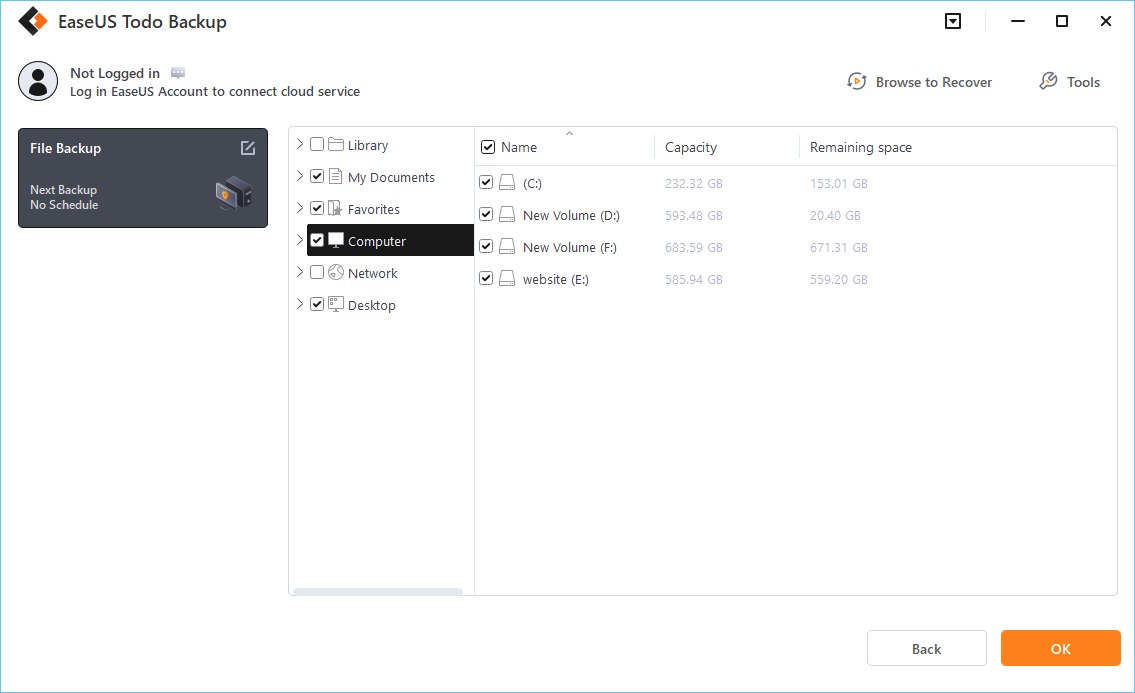 Step 4. Follow the on-screen instructions and choose a location to store the backup.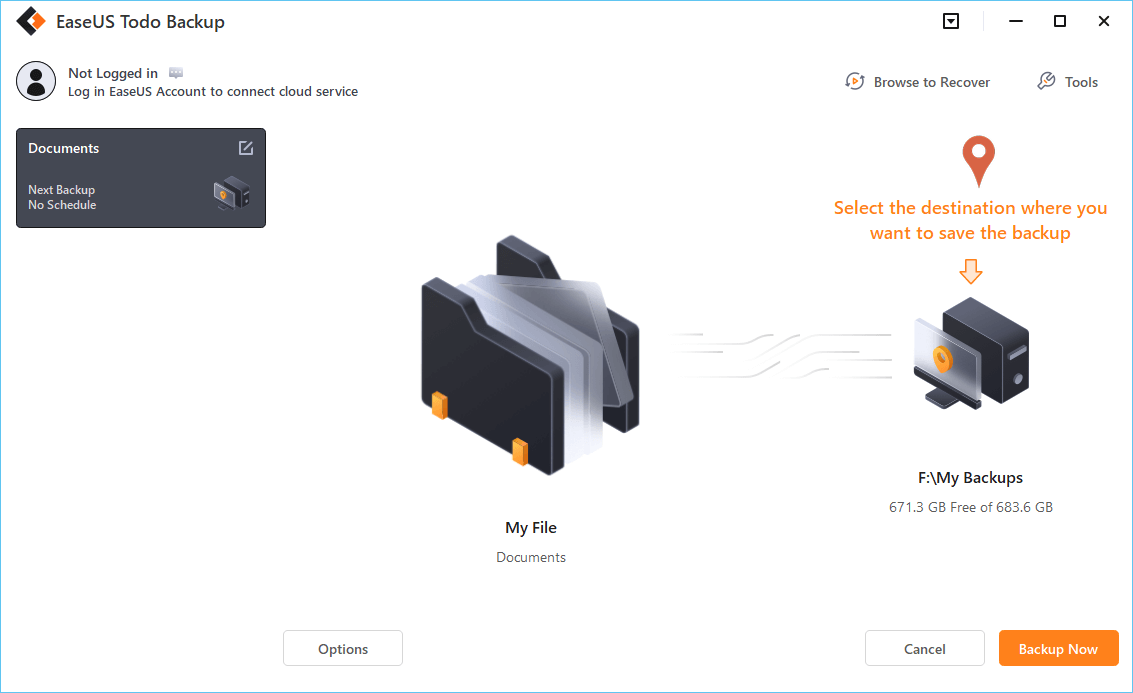 Click Options to encrypt the backup with a password in Backup Options, then click Backup Scheme to specify the backup schedule and start the backup at a certain event. There are also other additional choices you may choose to tailor the backup process to your requirements.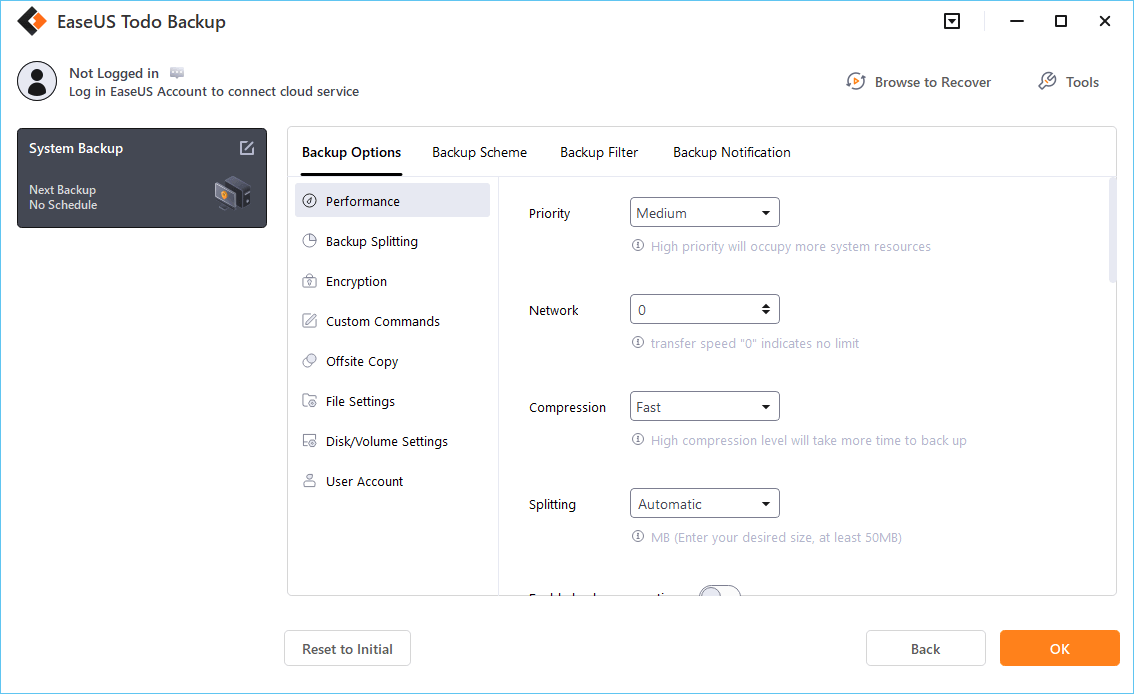 Step 5. The backup may be stored on a local disk, EaseUS' online service, or NAS.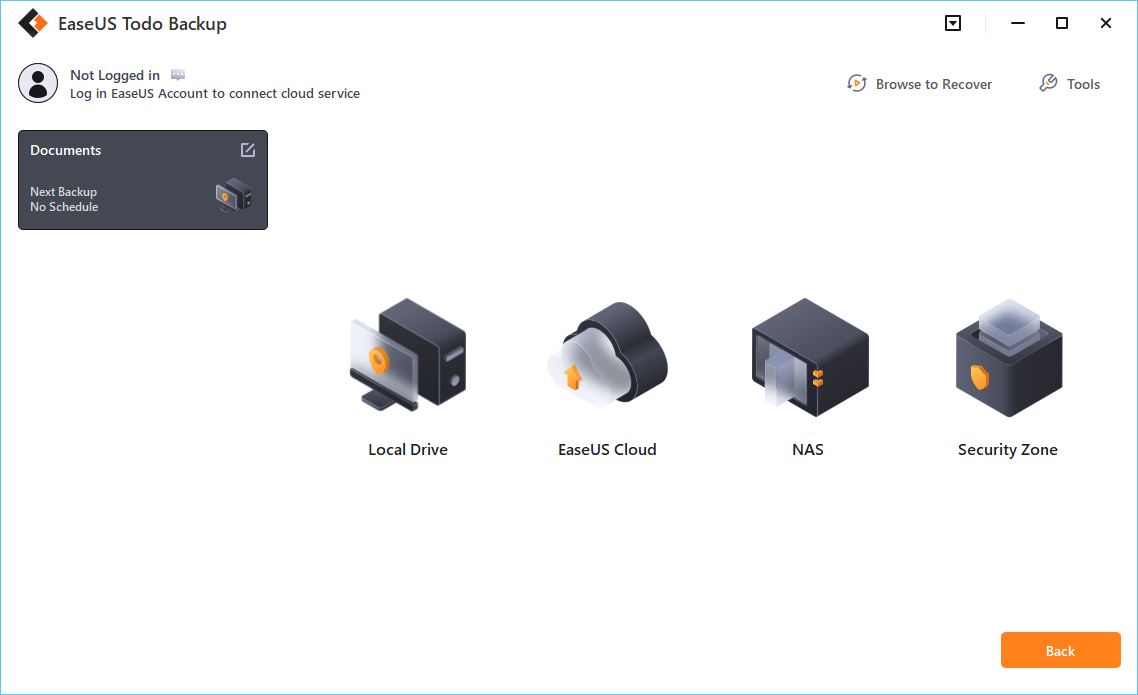 Step 6. EaseUS Todo Backup enables customers to back up data to a third-party cloud drive as well as its own cloud drive.
If you want to back up data to a cloud drive provided by a third party, choose Local Drive, scroll down to add Cloud Device, and then add and log in to your account.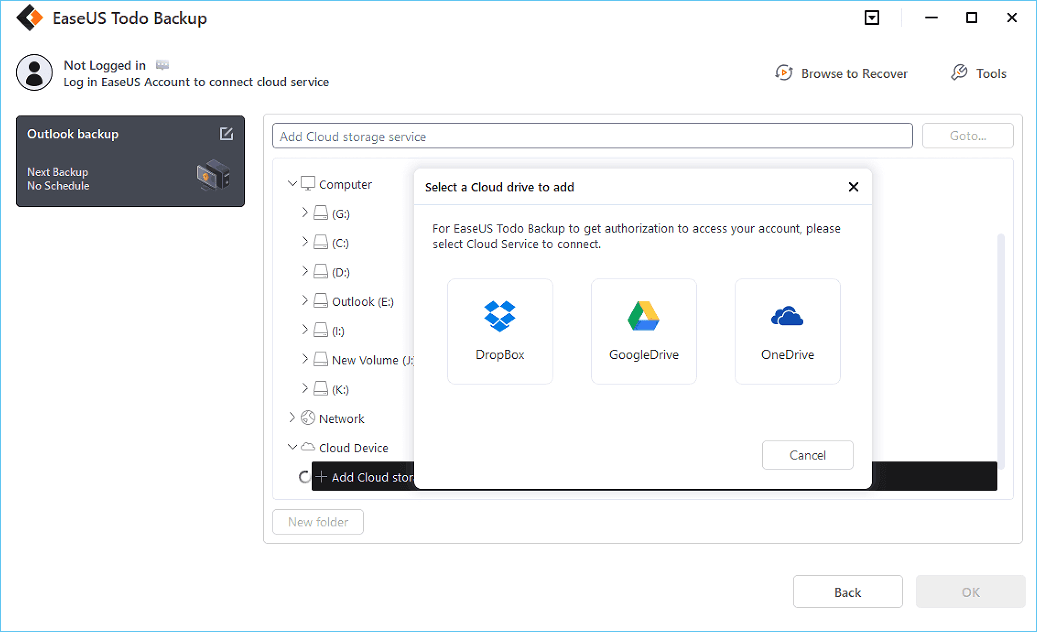 You can also choose the EaseUS cloud drive. Sign up for an EaseUS Account, then click EaseUS Cloud and log in.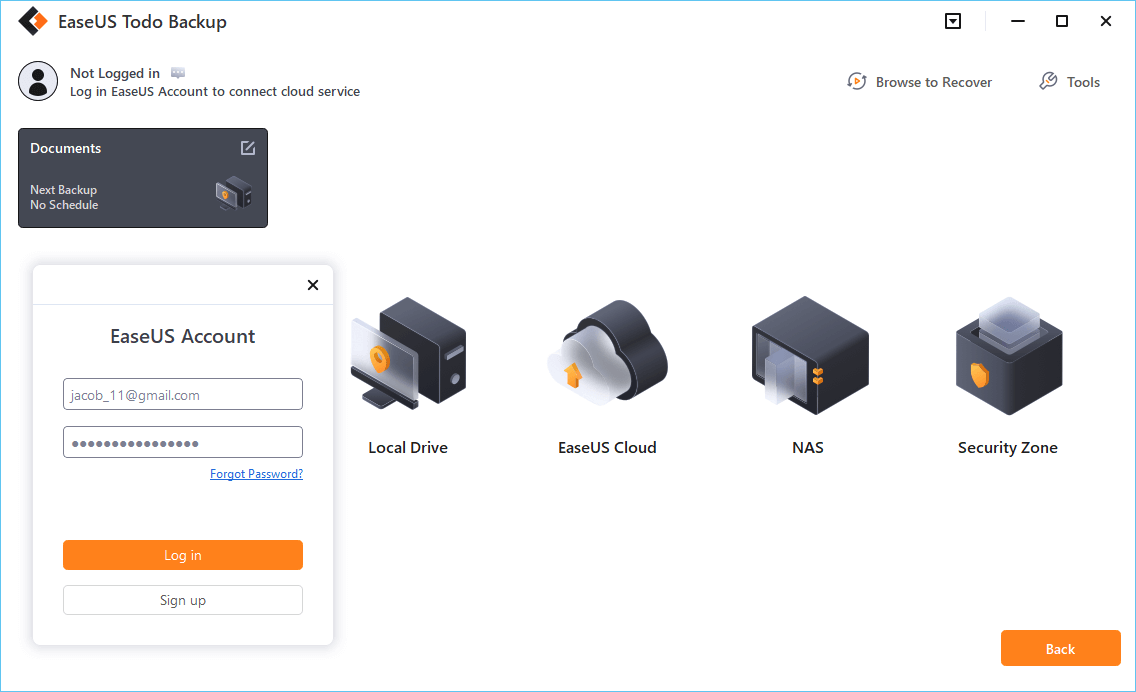 Step 7. Click Backup Now to begin the backup process. The backup job will be presented as a card on the left side of the panel after it has been finished. Right-click the backup job to handle it further.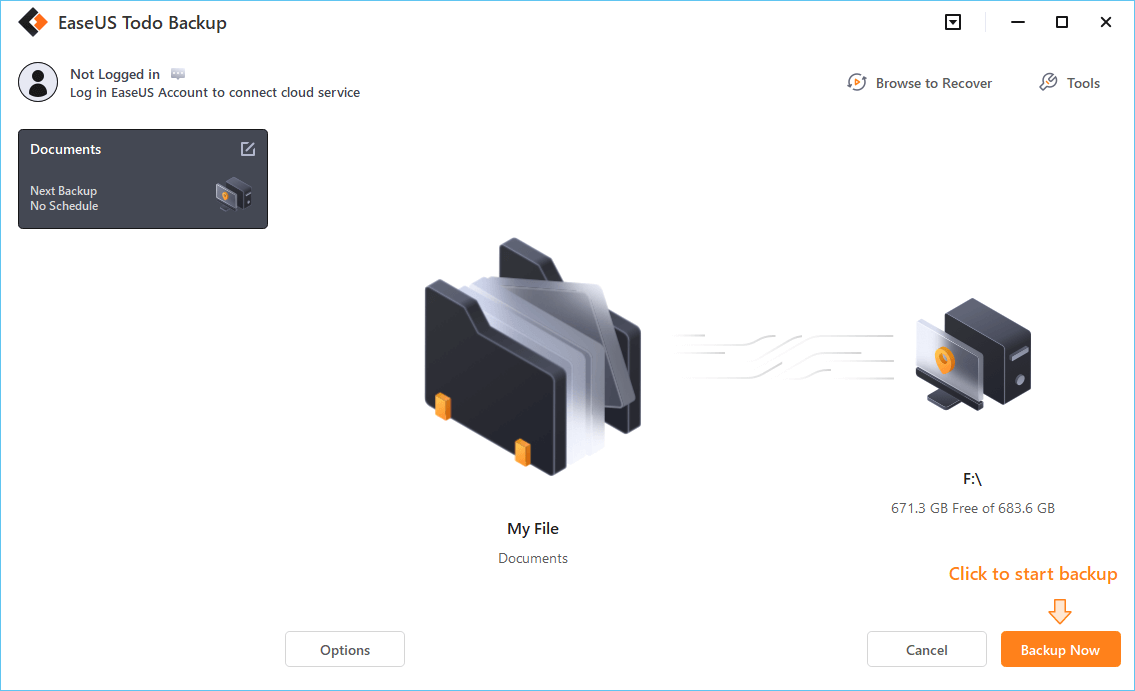 Conclusion 
Paragon Backup & Recovery is a nice data backup management software. It can create image backups, automatic backups, and many other backups for free. But unfortunately, Paragon isn't a perfect tool. It lacks cloud storage, backup validation, and many other additional functions. 
Luckily, the EaseUS Todo Backup can overshadow all the Paragon shortcomings. For instance, it offers enormous cloud storage space, swift customer support, and various backup validation functions. 
So, if you aren't happy with Paragon, download EaseUS Todo Backup today and easily backup your data. 

Author Jean has been writing tech articles since she was graduated from university. She has been part of the EaseUS team for over 5 years. Her special focuses are data recovery, disk partitioning, data space optimization, data backup and Mac OS. By the way, she's an aviation fan!
Taking everything into consideration, we can say that EaseUS Todo Backup Home can offer you a little extra sense of security with a set of advanced tools. The interface provides quick adaptation, every process guiding you all the way through so you don't get stuck or further damage your system rather than keeping it safe.

 Read More

EaseUS Todo Backup Free lets you create backups of your important files or your entire computer through its streamlined interface. Just choose the backup type you'd like to get started, and let the program do the reset.

 Read More

EaseUS includes all the features I expect from backup software like versioning, incremental backups, and scheduling. For more advanced users, EaseUS allows you to install a pre-boot environment onto your hard drive so you can use it to restore files without burning a CD or putting it on an external USB drive.

 Read More

EaseUS Todo Backup
Smart backup tool for your files and entire computer in Windows 10/8/7.
Install Windows on Multiple Computers at Once? No Problem!
Learn how to install Windows 11/10/7 and special programs/software on a batch of computers. Use 10 minutes to do the 10 hours work without making a single mistake!
Get Free Solution!