What Is Offsite Backup Solution? All You Should Know About it
In today's scenario, where backing up your data assumes a lot of importance, you would need to check out the best backup option. While backups are much critical, using an offsite backup can be a great choice. This can prove to be much handy in helping you in catastrophic events such as fires, floods, and robberies.
Overview of Offsite Backup Solution
An offsite backup is a backup method that can help back up your data to a remote server. It can also be a method to back up your system to a media that is transported offsite. Practically speaking, an offsite backup solution backs up your data stored in a geographically different location than the actual production site.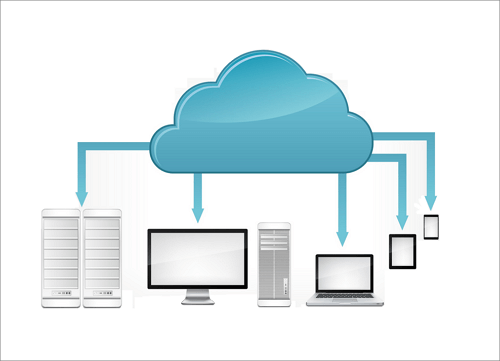 Why Is Offsite Backup Important?
There are several advantages that you stand to gain with an offsite backup solution. Some of them can be outlined as explained here below:
Protection From Natural Disasters – In case a natural disaster or any calamity strikes your business location, having an offsite backup can help you preserve the data at the remote location. If you have critical data or infrastructure at the online site, it is wiser to have an offsite backup to avoid severe data loss.
Avoiding Logical Data Issues – If you have RAID-dependent or networked systems, they are always susceptible to premature or sudden failure. For example, if you have a backup on your logical array and your system suffers a logical data issue, your original data and the backup are both affected. Having an offsite backup helps you avoid such an eventuality. 
Easy Setup Operation - Setting up the offsite backup should be one of the reasons as it would be helpful in setting it up rather easily. They do not generally need extensive knowledge and steps and can be achieved with a set of minimal steps. 
Better cost optimization – The offsite backup solutions can prove to be much effective in helping you plan storage preservation and performance optimization. Since you do not need to save the backups on your primary driver, that would also provide you with a cost-effective functionality. 
Helps in the cases of a data breach – If you have come across any data breach issues, an offsite backup solution can help you start with a cleaner and unaffected copy of your data. You can even encrypt the backup to not be accessed by malware or any other types of threats.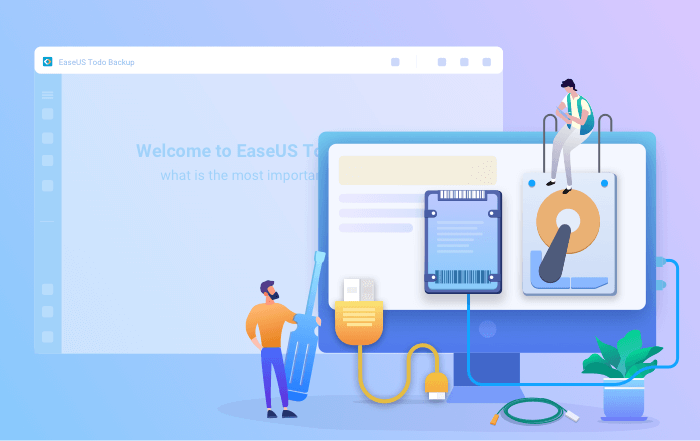 How Does Offsite Backup Work?
The offsite backup solutions typically work through the encryption of data, compression, and then sending it to the remote server. The data on the remote server can be accessed on your local device with ease, with no need to save the data on your local drive. The concept typically makes use of the cloud for backing up your data.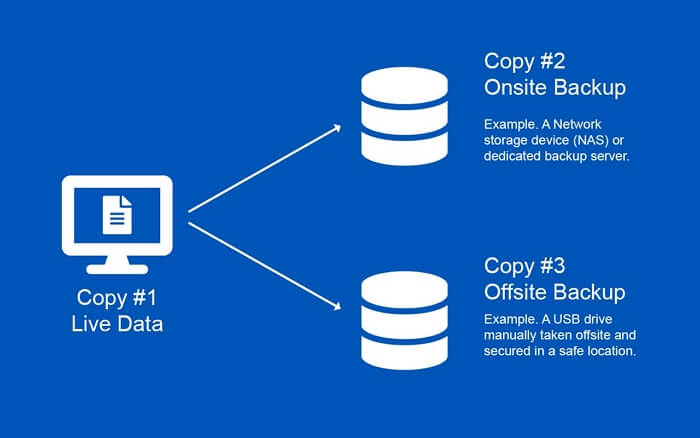 Most offsite backup solutions provide you access to multiple features such as shared files, account management, phone support, backup restore, and multiple databases. In addition, offsite backup solutions typically provide you with web or desktop applications. The services provided by your backup service provider can be used to transfer the data from the local drive to the secure cloud.
3 Best Offsite Backup Solutions
Well, having understood the essence and importance of offsite backup solutions, it may be worthy enough to check out a few important offsite backup solutions.
EaseUS Todo Backup
Offering you 1 TB cloud storage, the EaseUS Todo Backup should be something that would redefine your experience in backing up restoring your files and other data. It can also be a good option for cloning, upgrading, and transferring your system files rather easily. 
The cloud storage backup solutions can help you store backups to any device, including a hard drive, external device, FTP server, network share, NAS, CD/DVD, or OneDrive, Google Drive, and Dropbox.
Some benefits and advantages offered by the EaseUS Todo Backup would include:
An easy and automatic backup solution. All your content is instantly and automatically backed up. 
The backup and archive solution for saving all your important files to the cloud.
You can choose different backup options such as full, incremental, differential backup methods.
Data encryption for your backup to keep your files safer.
Step 1. To initiate a backup, click the Select backup contents option.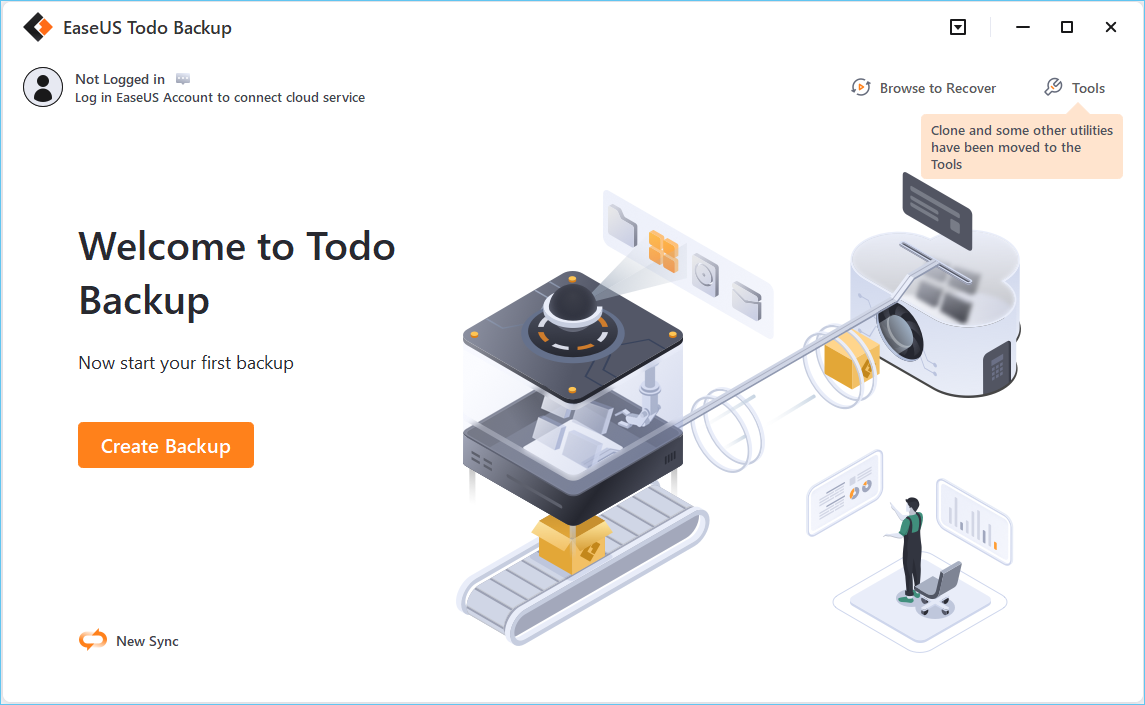 Step 2. There are four data backup categories, File, Disk, OS, and Mail, click File.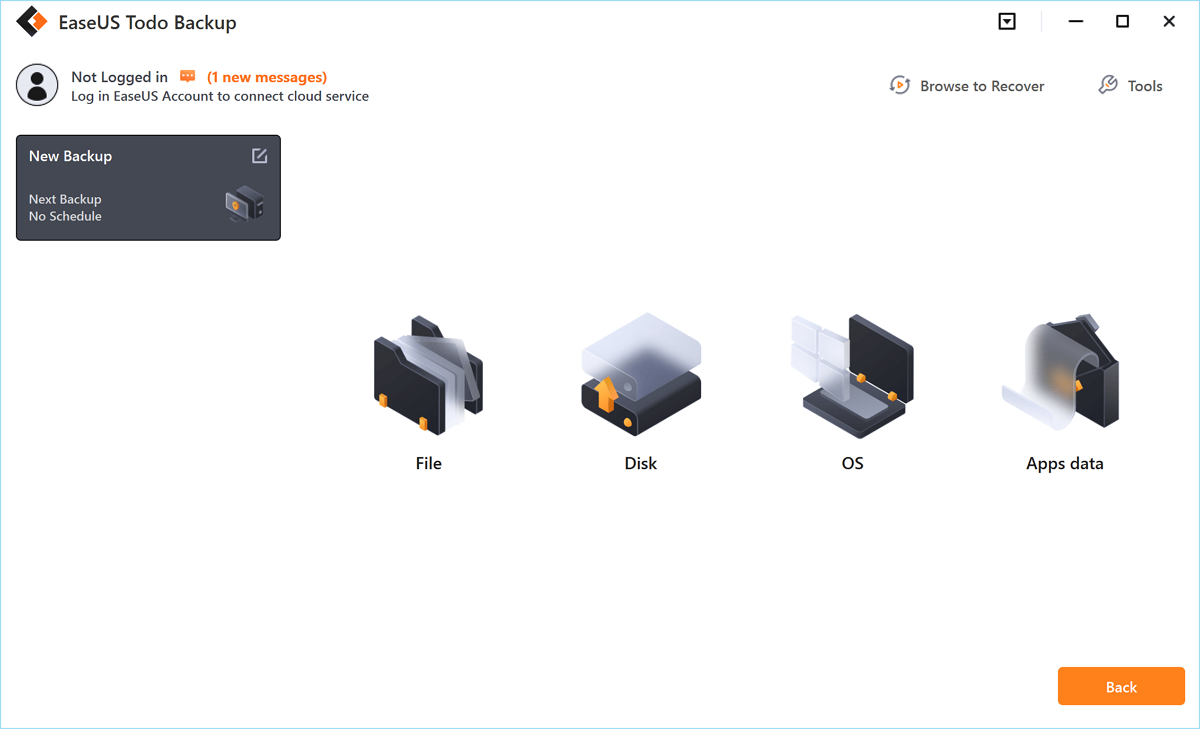 Step 3. On the left, both local and network files will be shown. You may extend the directory to pick the backup files.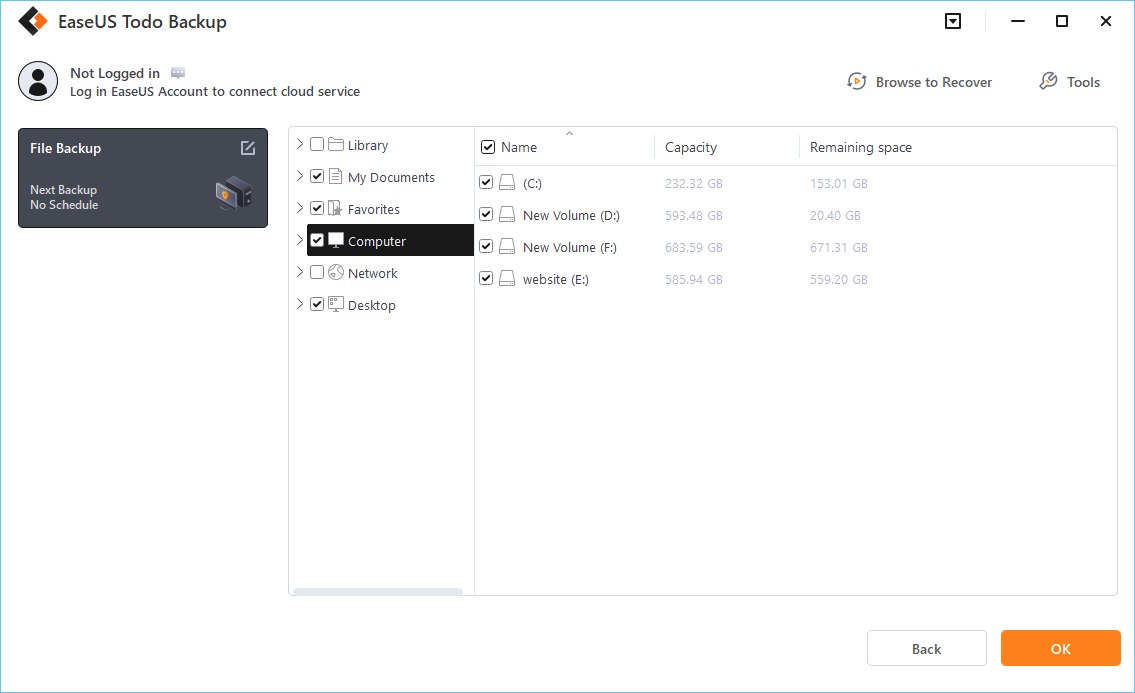 Step 4. Follow the on-screen instructions and choose a location to store the backup.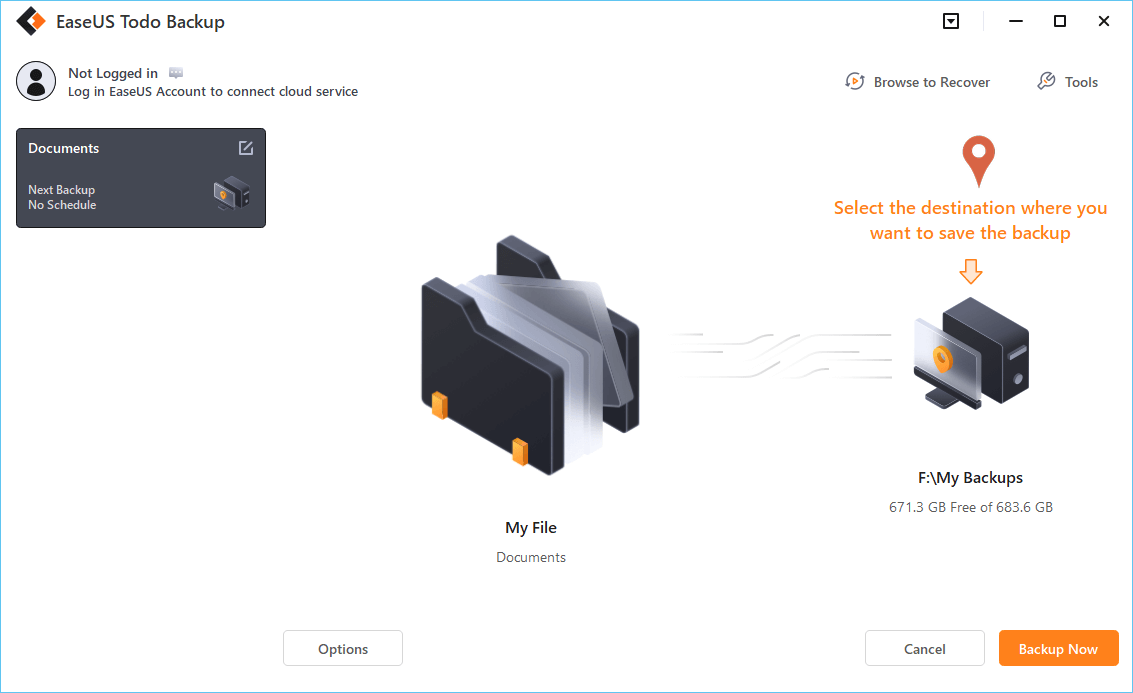 Click Options to encrypt the backup with a password in Backup Options, then click Backup Scheme to specify the backup schedule and start the backup at a certain event. There are also other additional choices you may choose to tailor the backup process to your requirements.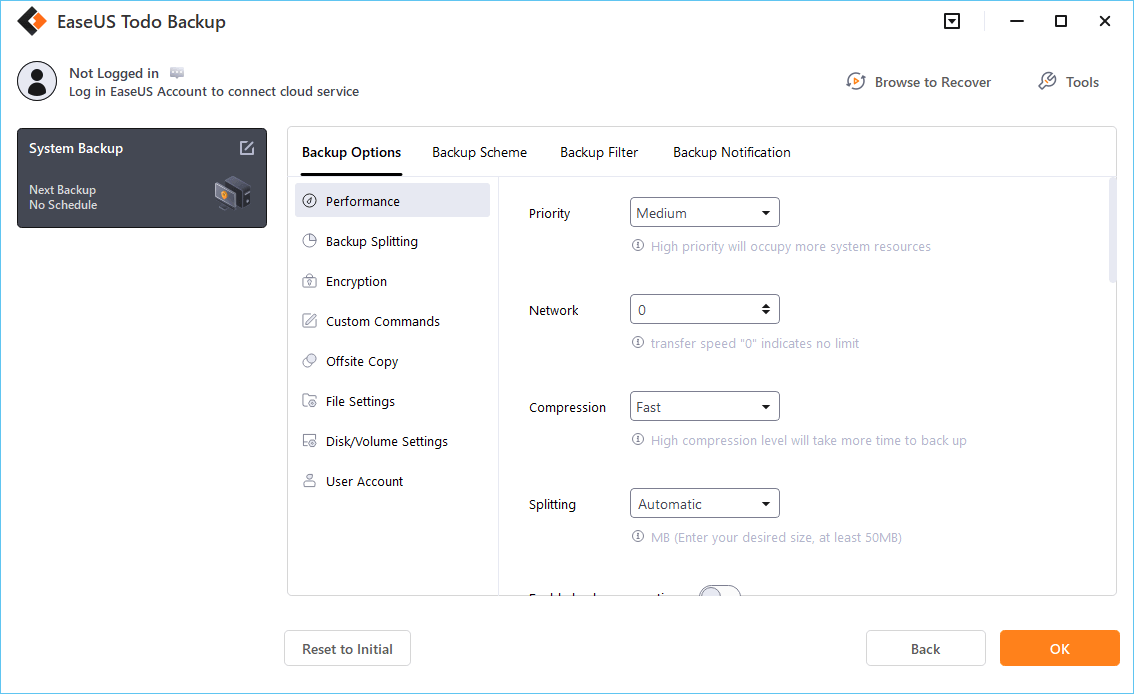 Step 5. The backup may be stored on a local disk, EaseUS' online service, or NAS.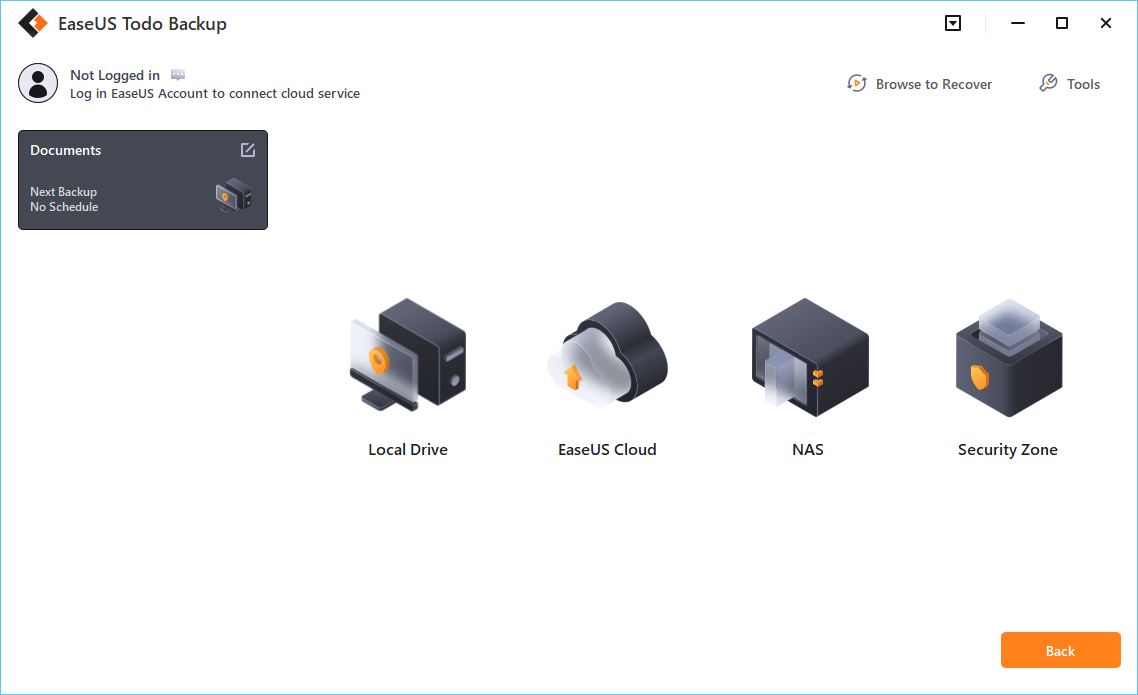 Step 6. EaseUS Todo Backup enables customers to back up data to a third-party cloud drive as well as its own cloud drive.
If you want to back up data to a cloud drive provided by a third party, choose Local Drive, scroll down to add Cloud Device, and then add and log in to your account.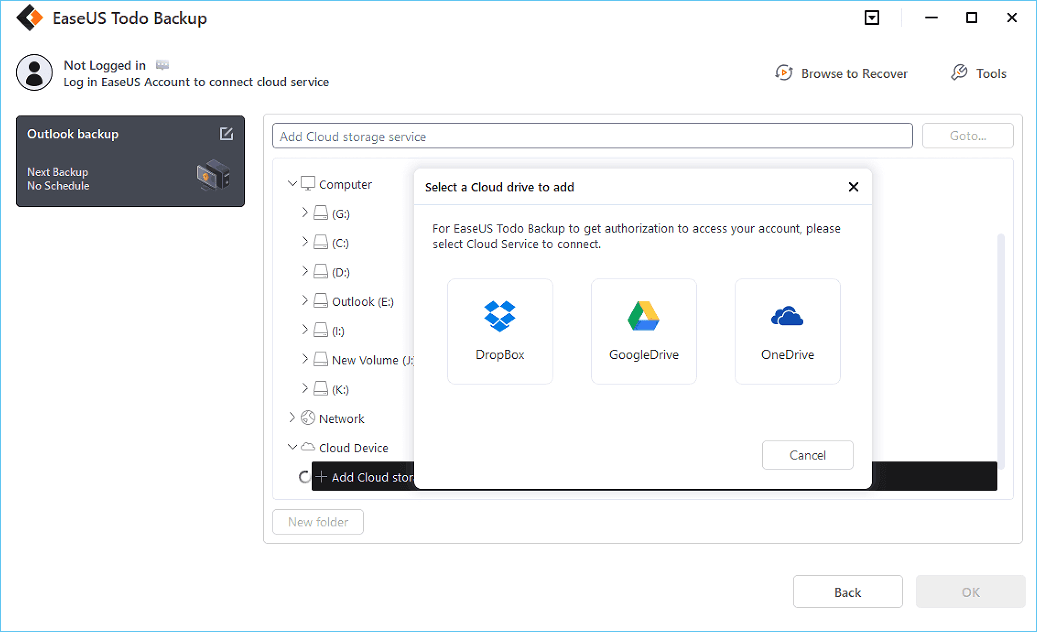 You can also choose the EaseUS cloud drive. Sign up for an EaseUS Account, then click EaseUS Cloud and log in.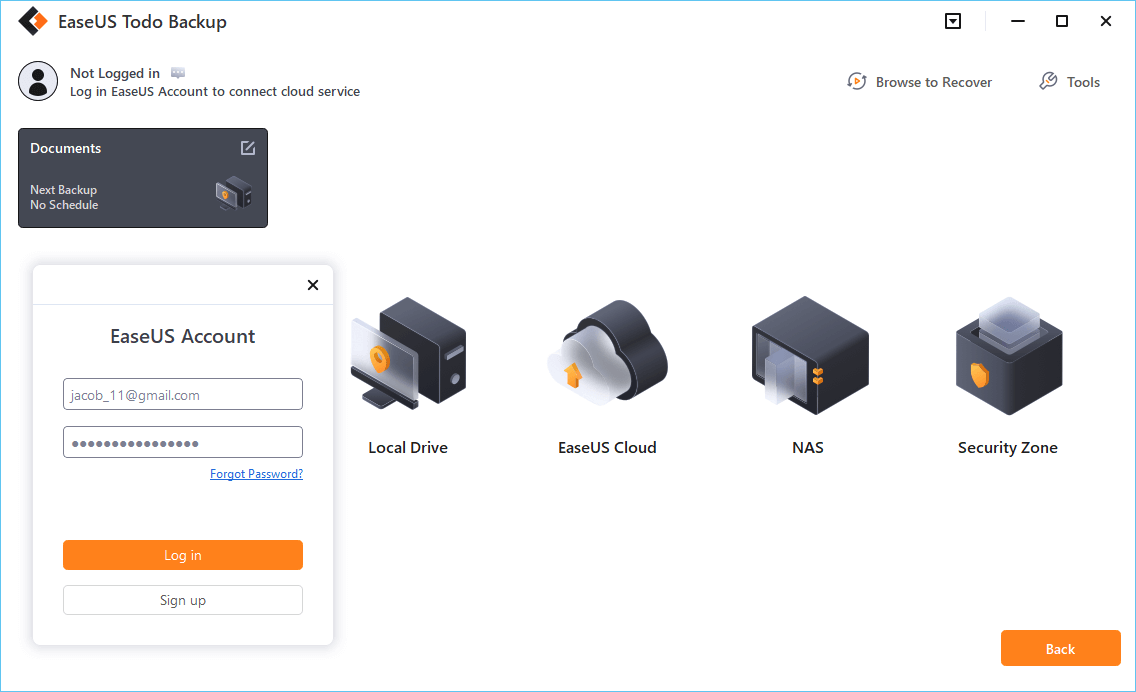 Step 7. Click Backup Now to begin the backup process. The backup job will be presented as a card on the left side of the panel after it has been finished. Right-click the backup job to handle it further.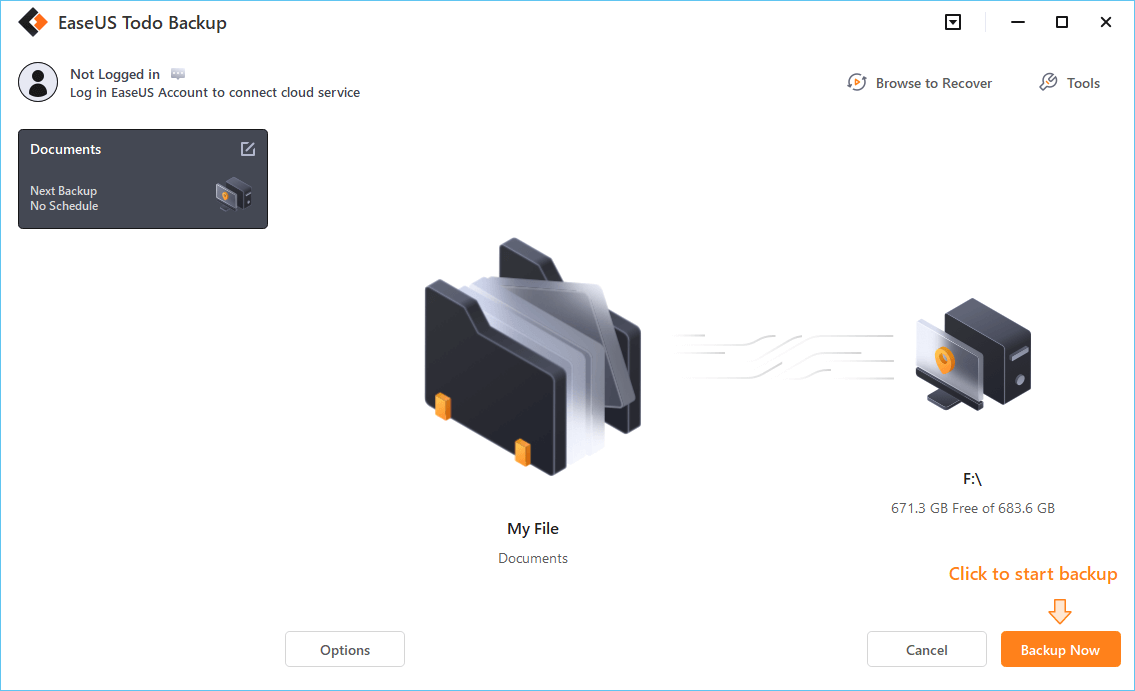 IDrive
IDrive has been known for its multi-functional service quality in terms of remote backup service. You can access several service options, including online backup, cloud storage, file sync, and several other features. Support for multiple operating systems is yet another premium option that should go in its favor.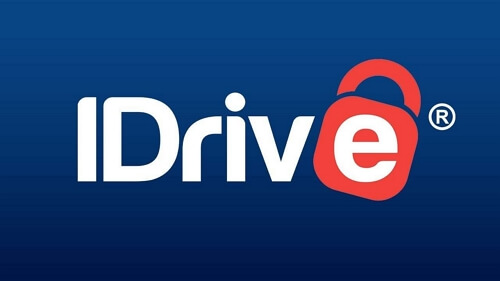 If you choose a free plan, the service provides you up to 5 GB of free backup storage. You can buy additional storage if needed. You have several plans and packages to choose from based on your requirements. The service is known for an effortless remote backup and a hybrid backup solution.
Backblaze 
Backblaze offsite backup solution provides you both personal and business plans to choose from. The simple-to-use functionality and unlimited usage are a few features making it a prime choice for many users.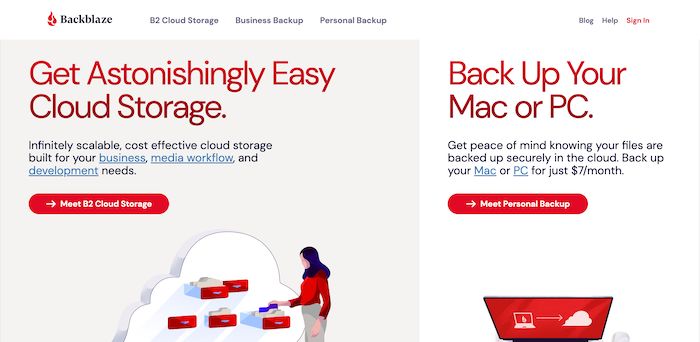 We would consider unlimited bandwidth one of the strongest features in favor of the backup solution. You would be able to back up a file of any size, which would mean you need not worry about backing up high-resolution videos without hassles. The unlimited version control feature would help you retain the older versions of the file. The only disadvantage may be that one account covers only one computer.
Closing Thoughts 
The world around is completely imperfect. There can be several instances that can cause data loss, and offsite backup solutions can help you achieve the best results in helping you protect your data more efficiently. If you want to protect your system and data against hard drive crashes, hardware failures, or even data breach scenarios, an offsite backup solution can be the wisest choice. 
If you are lost in choosing the right offsite backup solution, EaseUS Todo Backup should be one of the choicest options for most of your expectations and needs. Check out the wonderful options in achieving the outstanding experience ever. 

Author Jean has been writing tech articles since she was graduated from university. She has been part of the EaseUS team for over 5 years. Her special focuses are data recovery, disk partitioning, data space optimization, data backup and Mac OS. By the way, she's an aviation fan!
Gemma is member of EaseUS team and has been committed to creating valuable content in fields about file recovery, partition management, and data backup etc for many years. She loves to help users solve various types of computer related issues.
Taking everything into consideration, we can say that EaseUS Todo Backup Home can offer you a little extra sense of security with a set of advanced tools. The interface provides quick adaptation, every process guiding you all the way through so you don't get stuck or further damage your system rather than keeping it safe.

 Read More

EaseUS Todo Backup Free lets you create backups of your important files or your entire computer through its streamlined interface. Just choose the backup type you'd like to get started, and let the program do the reset.

 Read More

EaseUS includes all the features I expect from backup software like versioning, incremental backups, and scheduling. For more advanced users, EaseUS allows you to install a pre-boot environment onto your hard drive so you can use it to restore files without burning a CD or putting it on an external USB drive.

 Read More

EaseUS Todo Backup
Smart backup tool for your files and entire computer in Windows 10/8/7.
Install Windows on Multiple Computers at Once? No Problem!
Learn how to install Windows 11/10/7 and special programs/software on a batch of computers. Use 10 minutes to do the 10 hours work without making a single mistake!
Get Free Solution!