PAGE CONTENT:
Perfect Backup is practical and professional backup software for Windows users. This free file and folder backup tool is fully featured and can meet your various demands. But is Perfect Backup safe?
This post from EaseUS will describe whether Perfect Backup is safe or not and provide a better backup solution to back up your computer and data. Let's come to the details.
What Is Perfect Backup
Perfect Backup is a practical, free file backup tool for Windows 11/10/8/7, designed for companies and businesses to help protect their data or file from loss. It can serve as a great alternative to Windows File History. It has a user-friendly interface, which can help you easily and quickly create a file or folder backup.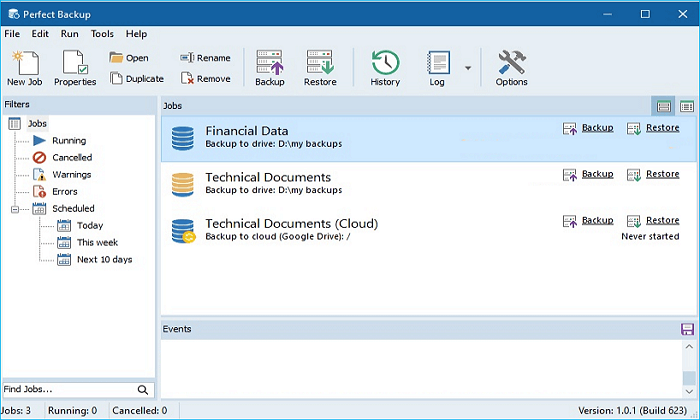 Perfect Backup can help keep customer data safe by automatically backing up files and folders. Furthermore, it lets you perform different backup types, store the backups in various paths, and back up files to Cloud. Most importantly, if your data is lost, you can quickly recover it. You only need to choose a restoration point; Perfect Backup will handle the rest.
?Key Features of Perfect Backup
Backup log
Cloud backup
Backup scheduling
Email notifications
Backup and recovery
Data synchronization
File compression and encryption
Flexible and easy selection of the source files
Support mirror, automatic, full, incremental and differential backups
Different storage locations: local or external drives, network locations, FTP servers
✅Pros of Perfect Backup
⛔Cons of Perfect Backup

Simple to use
Completely free to use
Friendlier file selection than Windows File History

No image backups
Relatively slow backup speed
Must be loaded for scheduled backup
No gauge on time left, percentage completed
Designed for businesses, not suitable for freelancers
Perfect Backup can be a great file backup solution for small businesses to protect data from loss or damage. But is it safe to use? Keep reading!
Is Perfect Backup Safe
After knowing the basic information on the Perfect Backup, questions like, "Is Perfect Backup safe?" would be a hot topic.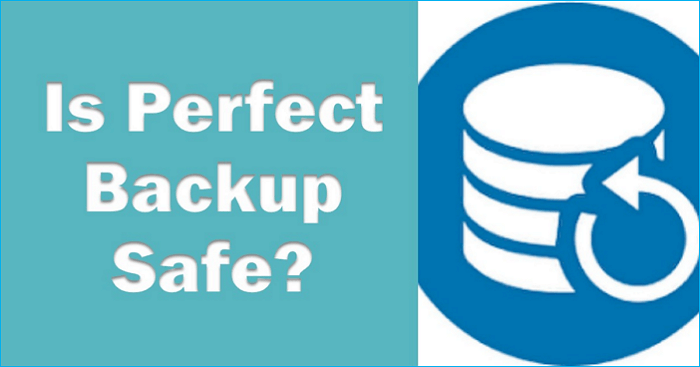 Generally speaking, the answer is in the affirmative. It is completely safe to use Perfect Backup to back up your files. Perfect Backup is not a computer virus or malware, and it is free to use. You can rest assured to download it on your computer for file backup purposes. But is Perfect Backup really fully-equipped, as you might expect?
The answer is negative. As mentioned earlier, Perfect Backup is mainly for file and folder backup. And it cannot create an image backup either. But how about the system, disk, or partition? Can you leave them alone?
Of course, you can't. This is because your computer is also at risk of computer viruses or malware attacks, such as great discover viruses. Therefore, you should provide them with careful protection.
Under such circumstances, Perfect Backup is not enough to protect all your computer data. So, it would be best to utilize the Perfect Backup alternative to help protect your computer's data.
Best Perfect Backup Alternative
When it comes to the alternative to Perfect Backup, which one you should use comes to a question. Do not worry; here is one that can meet your needs. It is called EaseUS Todo Backup.
| | |
| --- | --- |
| ?Tested software | 20, including Aomei Backupper, MiniTool ShadowMaker, and Clonezilla |
| ⏳Time duration | 12 days |
| ?Tested devices | A Lenovo laptop with Windows 11 and HP laptop with Windows 10 |
| ? Backup source | file, folder, system, disk, partition |
| ⌚Backup speed | 10MB/s - 120MB/s |
| ?Clone speed | 20MB/s - 140MB/s |
| ?Recommend software | EaseUS Todo Backup |
According to the final feedback from several tests, EaseUS Todo Backup is highly recommendable for backing up your computer or files.
EaseUS Todo Backup Home is a backup and recovery program with various functions and an intuitive interface. It lets you back up your system, disk, partition, file, and app and image a hard drive on your computer. In addition, it can help you create different backup types and transfer your operating system from one computer to another.
It has 3 versions that can meet your diverse needs: respectively, Free, Home, and Business. Feel free to download it to give your computer and data an extra layer of protection.
?Main Features of EaseUS Todo Backup
Universal Restore
Multi-path storage
Create an image backup
One-click Backup and restore
Mount/unmount backup images
Full/differential/incremental backup
Compress backup to save storage space
Cloud Backup: 250G free Cloud storage
AI smart/hot//automatic/scheduled backup
✅Pros of EaseUS Todo Backup
⛔Cons of EaseUS Todo Backup

Free version available
For Windows and Mac
Offer email notifications
Prime technical support
250G free Cloud storage
Free, home, and business users available
With gauge on time left, percentage completed

Need an email account to register
In conclusion, it can be concluded that EaseUS Todo Backup has much more functions than Perfect Backup. It can meet your basic backup needs and offer you more advanced options, such as cloning, imaging, and creating a Windows 10 system image on an external hard drive.
Here is how to back up your computer with EaseUS Todo Backup.
Step 1. Launch EaseUS Todo Backup on your computer, and click Create Backup on the home screen and then hit the big question mark to select backup contents.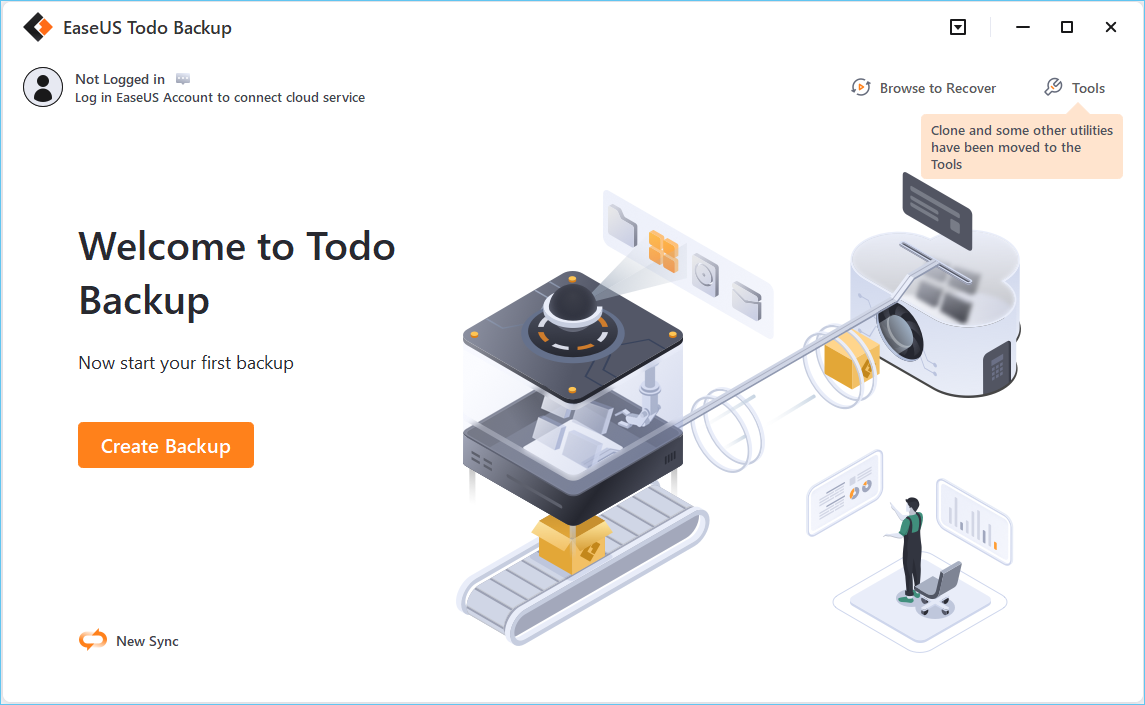 Step 2. To back up your Windows operating system, click "OS" to begin the backup task.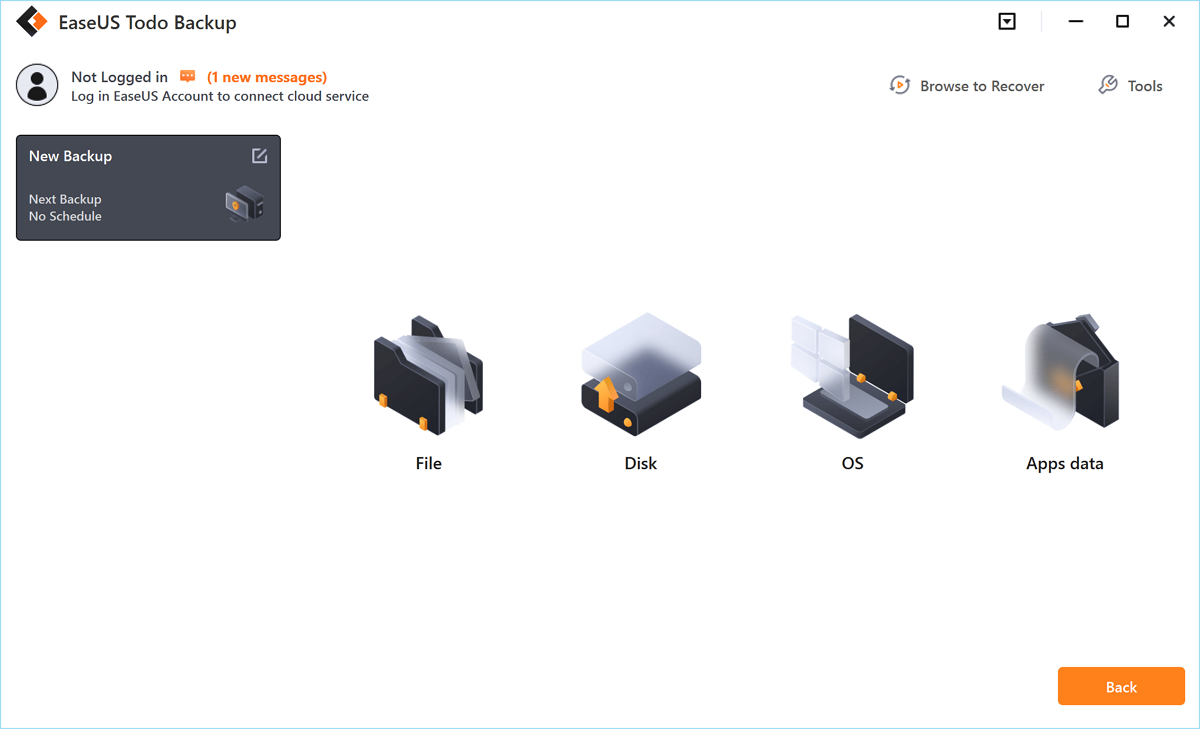 Step 3. Your Windows operating system information and all system related files and partitions will be automatically selected so you don't need to do any manual selection at this step. Next, you'll need to choose a location to save the system image backup by clicking the illustrated area.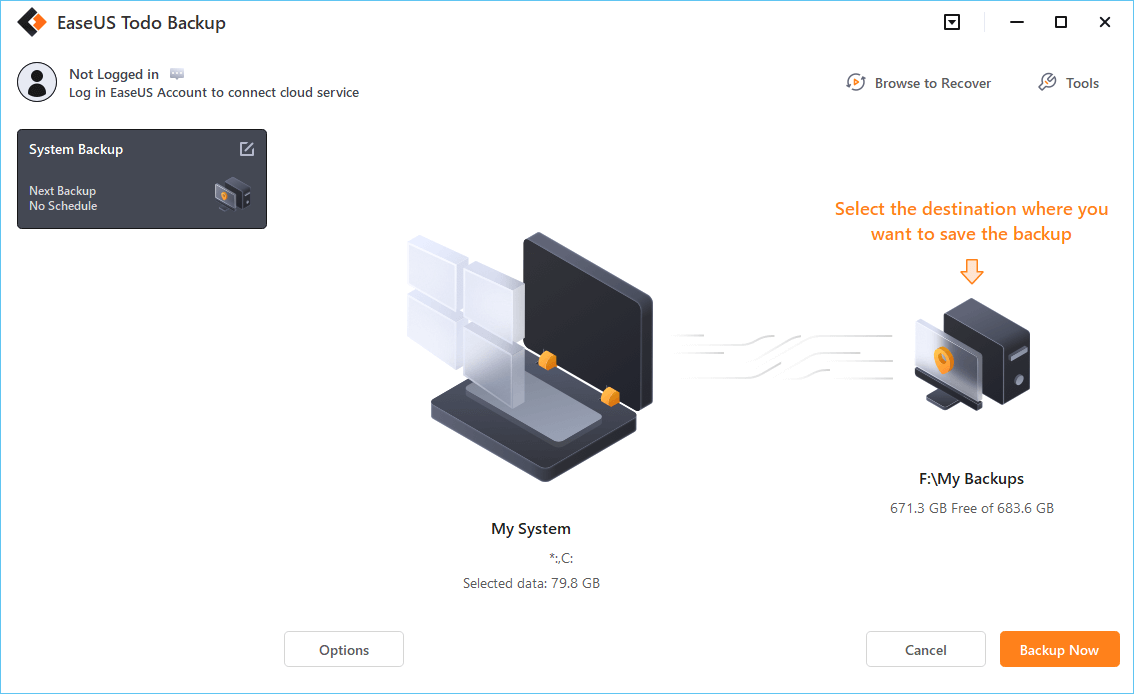 Step 4. The backup location can be another local drive on your computer, an external hard drive, network, cloud or NAS. Generally, we recommend you use an external physical drive or cloud to preserve the system backup files.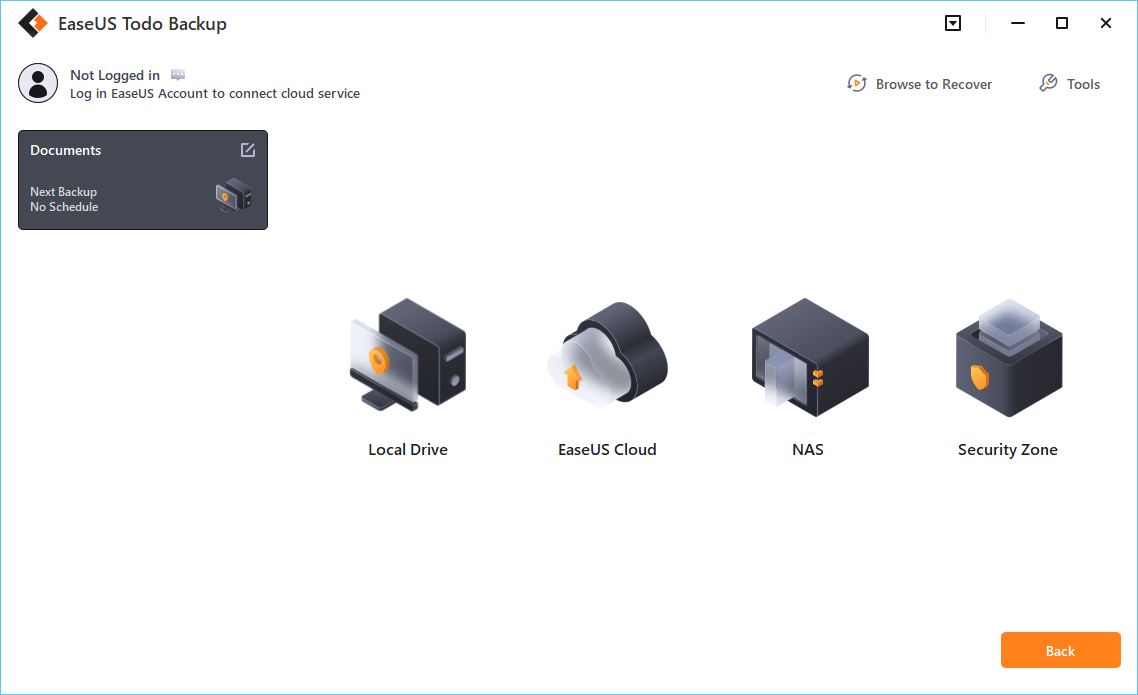 Step 5. Customiztion settings like enabling an automatic backup schedule in daily, weekly, monthly, or upon an event, and making a differential and incremental backup are available in the Options button if you're interested. Click "Backup Now", and the Windows system backup process will begin. The completed backup task will display on the left side in a card style.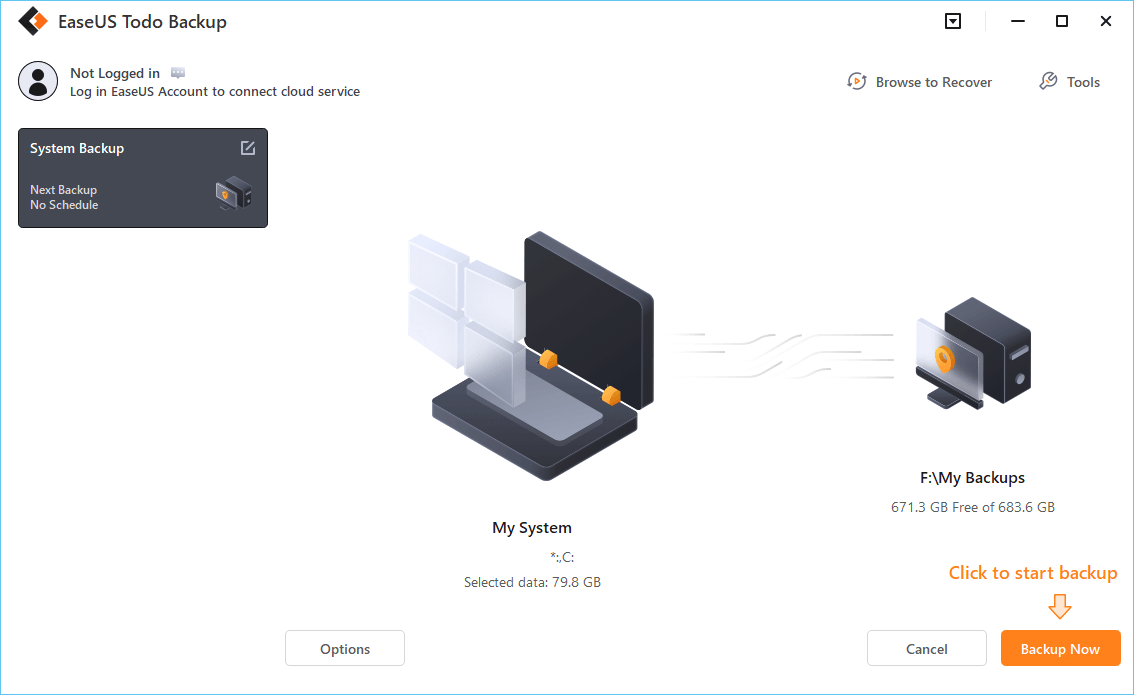 To Wrap Things Up
Is Perfect Backup safe? Have you gotten your answer now? Perfect Backup is secure, and you can feel free to use it. But it is primarily file backup and recovery software. Therefore, it cannot meet your other needs, such as imaging or cloning.
In that case, it would be best to use an alternative to Perfect Backup. EaseUS Todo Backup can suit you well. It can not only help back up your files or folders but also create an image of your SD card and clone a hard drive. So, what are you waiting for? Just download and try it to explore its practical features.
FAQs on Is Perfect Backup Safe
1. Is Windows built in backup any good?
Is Windows 10 backup any good? In general, Windows 10 backup is good yet insufficient. This is because the Windows built-in backup solutions do not offer advanced backup options with limited functions. To help computer users build a better backup of Windows computers and prevent data loss, it is preferable to utilize third-party backup applications, such as EaseUS Todo Backup.
2. Is PC cloud backup safe?
Cloud backup is quite secure since the service providers have implemented sufficient security procedures. These initiatives include several data centers, strong encryption, and anti-cybercrime measures.
Was this page helpful? Your supoport is truly important to us!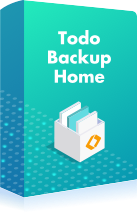 EaseUS Todo Backup
EaseUS Todo Backup is a dependable and professional data backup solution capable of backing up files, folders, drives, APP data and creating a system image. It also makes it easy to clone HDD/SSD, transfer the system to different hardware, and create bootable WinPE bootable disks.
Updated by

"I hope my articles can help solve your technical problems. If you are interested in other articles, you can check the articles at the bottom of this page, and you can also check my Facebook to get additional help."…

Read full bio