Workable Solutions
Step-by-step Troubleshooting
Check If Your PC Has Bluetooth
If you have a Windows PC, checking its Bluetooth availability is like a walk in the park. Some...Full steps
Install Bluetooth On Windows 10

1. Check Your System Details...Full steps
2. Download The BlueTooth Driver...Full steps

Pair Bluetooth On Windows 10
Search for settings and click on it >  Click on Devices >  Select Bluetooth and other devices...Full steps  
There are some old laptops and computers that do not come pre-equipped with Bluetooth. So, you will have to install and add Bluetooth to them manually. Some people say that it is impossible to manually install Bluetooth on Windows 10. However, it is definitely not the case.
You can install & pair Bluetooth on Windows 10 even with the basic knowledge of computers. Stick till the end to know how you can install & pair Bluetooth on Windows 10.
Check If Your Computer Has Bluetooth
If you have a Windows PC, checking its Bluetooth availability is like a walk in the park. Some desktop computers may not have Bluetooth. In case you're not sure whether or not your desktop computer has Bluetooth, here are some quick and easy steps to take.
Right-click on the start bar and choose Device Manager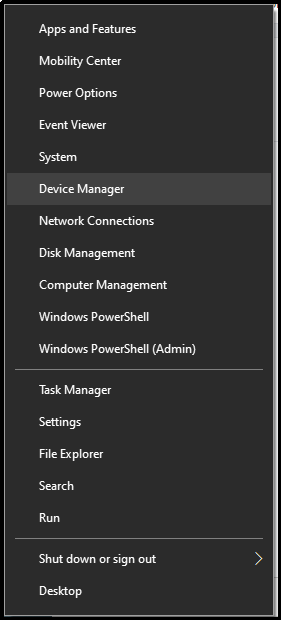 You will see a whole list of available device drivers. If your computer has a Bluetooth feature, you will see the Bluetooth icon.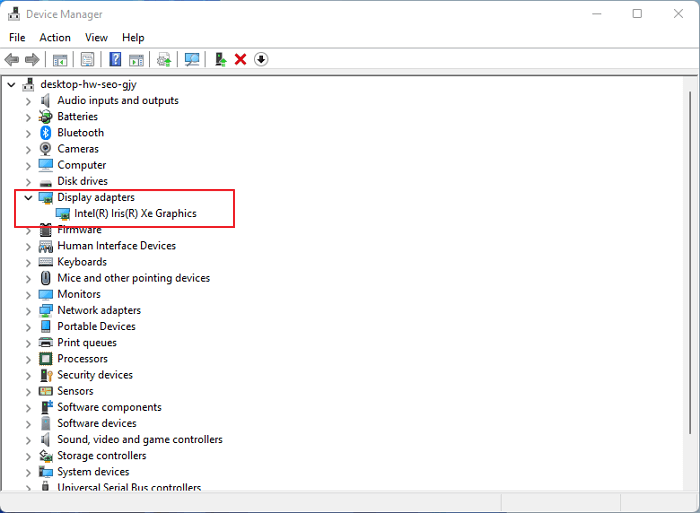 If you own an old PC, check network adapters for any Bluetooth icon or driver; your laptop does not have Bluetooth connectivity if you can't find one.
The only exception is if you've reinstalled Windows from the start and haven't used Bluetooth after the new configurations. Due to this problem, your computer might have missed some drivers, and Bluetooth could be one of them. Another good option to check the Bluetooth availability is to read the owner's manual available on the manufacturer's website. If you have built your PC yourself, check the hardware details you used to confirm.
Protect your game laptop with the free backup tool - EaseUS Todo Backup
Flexible backup options: incremental/differential backup, scheduled backup, encrypted backup
Support backing up full computer: system, disk/partitions, files and folders
How To Install Bluetooth On Windows 10
How To Add Bluetooth To Windows 10:
If you find out that your computer lacks Bluetooth functionality, but it is necessary for you, you'll need to purchase some additional hardware. Bluetooth adapters are available as USB dongles or mPCIe network interface cards with antenna arrays. You can choose the one which fits your needs and is compatible with your computer and peripheral devices.
Because they can pull more electricity to bigger antenna arrays, Bluetooth mPCIe adapter cards typically provide a better signal and a longer duration. They'll work best on a computer. You don't always have the room or want the aerials hanging down if you're using a laptop or a compact PC. Thus a USB dongle might be preferable.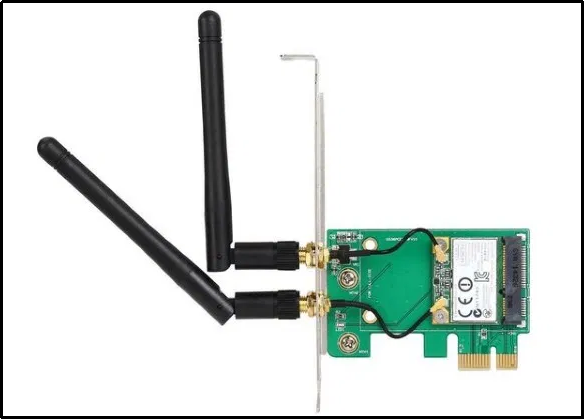 You can choose from a range of sizes and prices. Moreover, some hybrid adapters provide your computer with both Bluetooth and Wi-Fi.
Here is how you can set up the adapter:
Plugin the adapter to your computer and run it
At the start screen. Your computer will automatically read the adapter and download the required drivers.
If you still can't see the Bluetooth option on your computer after plugging in the hardware, you must manually install the Bluetooth software. With the increased functionality and the speed of Bluetooth, it is a good idea to add Bluetooth to your computer for multiple uses.
How To Install Bluetooth Drivers In Windows 10:
Drivers are major elements of your computer. They allow performance by making a connection between your computer and hardware. Microsoft will not be able to support all types of the current hardware. You'll have to get and update drivers yourself most of the time to get the equipment to work.
If Bluetooth drivers are not already installed on your computer, the first step is to get them and correctly set up them on your laptop. This whole process is like a walk in a par. Just follow these steps: 
Step 1. Check Your System Details
According to the manufacturer and other details of a laptop model, the drivers are specially made. Therefore, you need to know the exact details of your laptop before going out to find a driver. Here is how you can check your computer details:
Execute the Run program by clicking on the Windows+R key
Type control in the command box and press enter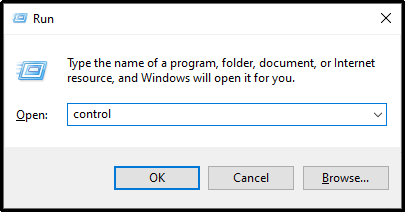 Now, click on System And Security < System. 
On the next screen, you will see the whole technical information of your laptop.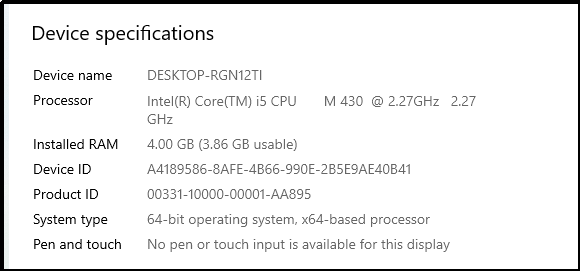 Pen down the details and start your hunt for a compatible driver
Step 2. Download The BlueTooth Driver
Open any web browser and search for the relevant driver for your PC with your details.
Click on the official provider of your relevant driver.

Scroll down and click on Download

Download and run the driver installation file.
Open the recently downloaded file and follow the prompts to activate the Bluetooth driver. Because each manufacturer's method is unique, we can't give a detailed step-by-step tutorial.
How To Pair Bluetooth On Windows 10
To start the pairing process, click on the search bar, search for settings and click on it.
From the available options, click on Devices.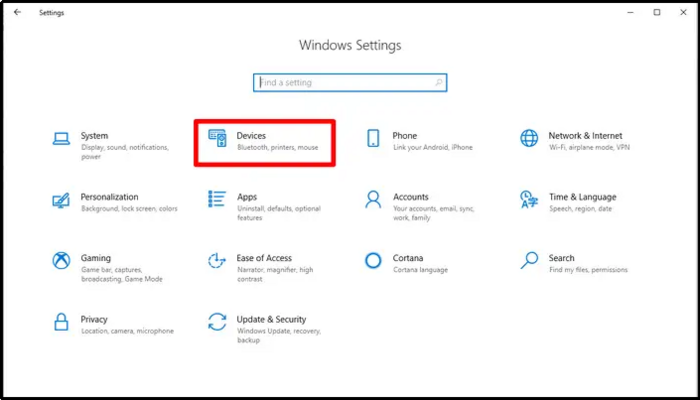 From the next menu, select Bluetooth and other devices. 
Now, click on Add Bluetooth or other devices.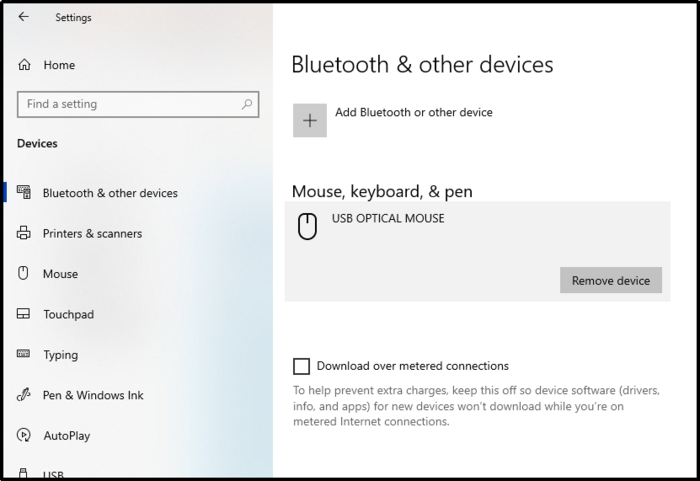 Now, power on the device you want to pair with Windows 10. It can be a speaker, TWS earbuds, or a keyboard; if it is visible to your laptop, its name will appear with an icon of Pair at the bottom. Click on Pair, and there you go.
Conclusion
The whole tech industry is shifting towards wireless peripherals and input-output devices. This shift is only possible due to the availability of Bluetooth. Therefore, if your laptop does not have Bluetooth functionality, you miss a great deal.
Installing Bluetooth on Windows 10 is like a walk in a park. Follow the easy steps mentioned above to solve all your Bluetooth-related problems.

Jean has been writing tech articles since she was graduated from university. She has been part of the EaseUS team for over 5 years. Her special focuses are data recovery, disk partitioning, data space optimization, data backup and Mac OS. By the way, she's an aviation fan!
Written by Gemma
Gemma is member of EaseUS team and has been committed to creating valuable content in fields about file recovery, partition management, and data backup etc for many years. She loves to help users solve various types of computer related issues.
Taking everything into consideration, we can say that EaseUS Todo Backup Home can offer you a little extra sense of security with a set of advanced tools. The interface provides quick adaptation, every process guiding you all the way through so you don't get stuck or further damage your system rather than keeping it safe.

 Read More

EaseUS Todo Backup Free lets you create backups of your important files or your entire computer through its streamlined interface. Just choose the backup type you'd like to get started, and let the program do the reset.

 Read More

EaseUS includes all the features I expect from backup software like versioning, incremental backups, and scheduling. For more advanced users, EaseUS allows you to install a pre-boot environment onto your hard drive so you can use it to restore files without burning a CD or putting it on an external USB drive.

 Read More

EaseUS Todo Backup
Smart backup tool for your files and entire computer in Windows 10/8/7.
Install Windows on Multiple Computers at Once? No Problem!
Learn how to install Windows 11/10/7 and special programs/software on a batch of computers. Use 10 minutes to do the 10 hours work without making a single mistake!
Get Free Solution!