[For All Users] How to Upgrade to Windows 11
| Page Content | Step-by-step Troubleshooting |
| --- | --- |
| Can I Update My Windows 10 to 11? | Check if you can upgrade to Windows 11 with...Full steps |
| Upgrade from Windows 10 to Windows 11 | Go to Settings > Update & Security > Windows...Full steps |
| Upgrade from Old Windows (7/8) to Windows 11 | There is no way for Windows 8 users to directly...Full steps |
| Essential Tool for Windows Upgrade | No matter you want to upgrade the system...Full steps |
| FAQs about Windows 11 Upgrade | Will I lose my files if I update Windows...Full steps |
Since the official release on October 5, 2021, a lot of pioneers have upgraded to the latest Windows OS - Windows 11. As of January 2022, Windows 11 had 13.56% of the market share, which has seen a 3.41% bump than that of December 2021. From the above data, it can be seen that there are still a large number of users who have not upgraded to Windows 11. In this article, we will provide a comprehensive upgrade guide for these users who have not yet upgraded.
Can I Update My Windows 10 to 11?
Unlike the previous Windows update, the first step to Windows 11 is that you need to check if your current computer is compatible with this new system. According to Microsoft's claim, any device that wants to upgrade to Windows 11 must meet the minimum hardware requirements. For example, the RAM should be 4GB or greater, the system firmware should be UEFI and with secure boot, the TPM (Trusted Platform Module) should be 2.0 version, etc.
To help you quickly confirm if your computer is compatible with Windows 11 requirements, EaseUS has developed a free gadget called Windows 11 Checker. With this gadget, you can know whether your computer can upgrade to Windows 11 in minutes!
Step 1. Download EaseUS Windows 11 Upgrade Checker.
Step 2. Click the Check Now button to start.
Step 3. The Windows 11 compatibility result window will soon appear. All the incompatible and compatible configuration items will be listed.
The two biggest obstacles for users to upgrade to Windows 11 are TPM 2.0 and secure boot. The latter is easy to solve and only needs to be set manually, but the former is more difficult to solve. Although it is possible to search for ways to bypass the TPM 2.0 check, Microsoft still does not recommend obtaining Windows 11 update permission in this way.
How to Upgrade from Windows 10 to Windows 11
As the predecessor of Windows 11, upgrading from Windows 10 is relatively simple. Go to Settings > Update & Security > Windows Update. On some compatible computers, there will be an update message telling you now you can download and install Windows 11 for free. Click the "Download and install" button, you're in the upgrading process.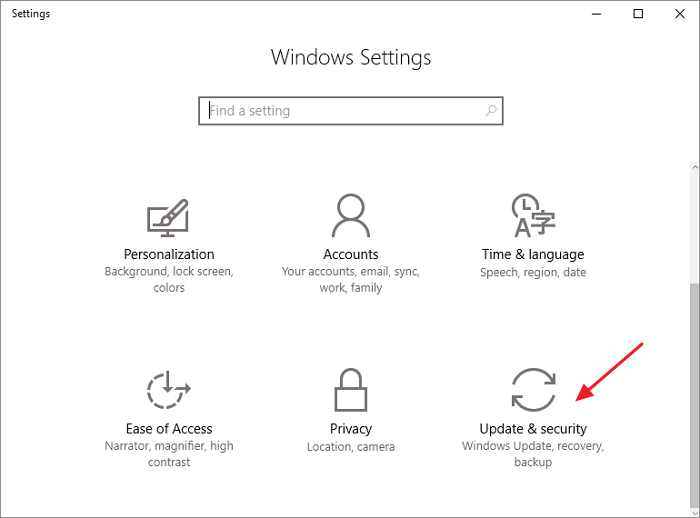 If you do not see the notice, don't worry, click the "Check for updates" button, you will know the latest available system.
Upgrade from Old Windows (7/8) to Windows 11
Apart from Windows 10, there is part of users who still stays in Windows 8 or Windows 7. If those users are interested in the new version of Windows, they can also upgrade to Windows 11, but only need a detour.
Old Windows users can't directly download and install Windows 11 but need to upgrade their computer to Windows 10 first. The below content shows how to download and upgrade to Windows 10.
Step 1. Go to Microsoft's Windows 10 download page, find the "Download tool now" under Create Windows 10 installation media part. The updating process needs you to run as the administrator.
Step 2. Read the precautions carefully, click the Download tool now button, and select Run.
Step 3. Read and accept the license term.
Step 4. Select "Upgrade this PC now" when Windows asks What do you want to do.
Step 5. Then you'll see the computer starts downloading and installing Windows 10.
Step 6. When you see the system asks what do you want to keep through the upgrade, you have three choices: Keep personal files and apps, Keep personal files only, or Keep Nothing. If you don't want to lose data, it is suggested to select keep personal files and apps. While if you already have a full backup, you can also select keep nothing to perform a clean install.
Step 7. When you're all set, select install. Your PC might restart several times before finishing upgrading, remember not to shut down the computer during the process.
When you've upgraded to Windows 10, you could follow the tip of upgrade from Windows 10 to Windows 11 to perform a further update to Windows 11.
Essential Tools for Windows 11 Upgrade
Once and For All Data Protection - EaseUS Todo Backup
No matter you want to upgrade the operating system or to upgrade the hard drive, the priority is no data loss. As for system upgrades, there won't be data loss in most cases. But if you want to upgrade the hard drive from HDD to SSD, how can you preserve the data? One essential tool we'd like to recommend is EaseUS Todo Backup. This is the very tool that can help you both back up data and clone a hard drive.
Free Data Backup: Check the link to see how to create a free backup with EaseUS Todo Backup.
System/Disk Clone: Refer to this article to see how to migrate HDD to SSD.
FAQs about Windows Update
1. Will I lose my files if I update Windows?
The answer is NO, there are three options when upgrading your Windows: Keep personal files and apps, keep personal files only, and keep nothing. As long as you choose the "keep personal files and apps" option, you should not encounter data loss.
If you want to make a precaution, the best way is to back up your system and all the important files. EaseUS Todo Backup is a simple tool for you to do so.
2. Will Windows 11 be a free Update?
For anyone who has bought Windows 10 license, the Windows 11 update is completely free.
3. Is it ok to upgrade to Windows 11?
If your PC meets the minimum requirements of Windows 11, it's totally ok to upgrade to Windows 11. A new system must be tested thousands of times before it was officially released. So you don't need to worry about upgrading Windows 11 would slow down your PC.
4. Can I download Windows 11 now?
For now, yes. Windows 11 has been officially released on October 5, 2021. Everyone can download and install Windows 11 from the Microsoft website.
5. Is Windows 10 being discontinued?
Although Microsoft has developed a new Windows 11, users can still stay in Windows 10. Microsoft will not stop supporting Windows 10 until 2025.
Gemma is member of EaseUS team and has been committed to creating valuable content in fields about file recovery, partition management, and data backup etc for many years. She loves to help users solve various types of computer related issues.
Taking everything into consideration, we can say that EaseUS Todo Backup Home can offer you a little extra sense of security with a set of advanced tools. The interface provides quick adaptation, every process guiding you all the way through so you don't get stuck or further damage your system rather than keeping it safe.

 Read More

EaseUS Todo Backup Free lets you create backups of your important files or your entire computer through its streamlined interface. Just choose the backup type you'd like to get started, and let the program do the reset.

 Read More

EaseUS includes all the features I expect from backup software like versioning, incremental backups, and scheduling. For more advanced users, EaseUS allows you to install a pre-boot environment onto your hard drive so you can use it to restore files without burning a CD or putting it on an external USB drive.

 Read More

EaseUS Todo Backup
Smart backup tool for your files and entire computer in Windows 10/8/7.
Install Windows on Multiple Computers at Once? No Problem!
Learn how to install Windows 11/10/7 and special programs/software on a batch of computers. Use 10 minutes to do the 10 hours work without making a single mistake!
Get Free Solution!