How to Easily Clone an SSD to a Larger SSD in Windows 11
Updated by
Gemma
on May 06, 2022
Windows 11 is a much-awaited Microsoft update with a fresh perspective, high-level graphic capabilities, and so much more. This Windows 11 has redesigned many old Microsoft classic features like Paint with a fresh layout. Thus, it requires 64GB of minimal free space to properly run; the larger will be even better. 
That also means your old SSD might need upgrading to accommodate the Windows 11 functions. For this, you should consider cloning your small SSD to a larger SSD compatible with Windows 11. 
This way, without losing your data, you can enjoy Windows 11 at full speed. But wondering if cloning an SSD to a larger SSD Windows 11 is a complicated process, don't worry. That's because you have convenient and secure software like EaseUS Todo Backup to help you out. 
So, let's explore how to easily clone an SSD to a larger SSD using simple software without any ado.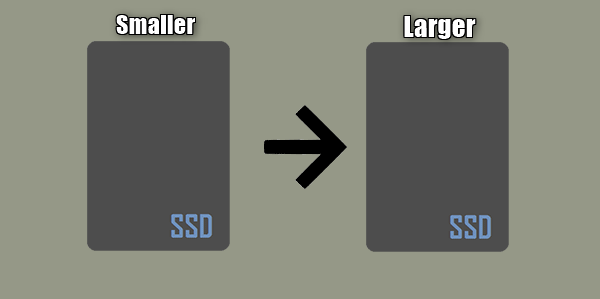 When You Should Clone SSD to a Larger SSD in Windows 11 
Before moving ahead, let's jot down scenarios when you should probably clone your older SSD to a larger one in Windows 11. If you have encountered any of these scenarios, you should think about SSD cloning:
When your PC or laptop runs slow and takes ages to boot. If you have an older computer running on an HDD disk or small SSD, to relish graphic-rich Windows 11, you need to clone and move to a larger SSD. 
When your system drive is almost full. If you don't have sufficient space for Windows 11 updates or your system is almost full after Windows 11 update, cloning to a larger SSD can help you run your computer smoothly. 
When you don't want to reinstall any program on Windows 11. To save yourself from the hassle of reinstalling all your programs on new Windows 11 and losing your personal data in the process, do cloning. 
When you want to migrate Windows 11 to a larger SSD. If you have already updated Windows 11 on a smaller SSD but now wish to migrate your device to a larger SSD for better performance, cloning helps you safely transfer your entire Windows 11 files.
When you desire better speed and performance. Windows 11 has numerous great features to boost the gaming experience. So, getting the larger SSD will allow you to play all your favorite Riot Games or Epic Games on Windows 11 without any glitch.
When you want a seamless multitasking experience. Using an SSD, you can run multiple programs on your Windows 11 simultaneously. For example, you can run antivirus system scans while playing games and listening to music on your computer. 
When you prefer to increase the laptop's battery life. Since SSDs don't have small moving parts, they require less energy to run and can increase your new Windows laptop's battery life. 
When you are looking for durability and reliability. If you travel a lot, moving to the larger SSD with shock and vibration resistance technologies can reliably store your data for years. 
When you want to save time. If you don't want to spend unnecessary time on your computer, a larger SSD ensures that your Windows PC can work swiftly and save you time.
Best SSD to SSD Cloning Software 
The SSD to SSD cloning can offer you better speed, power, and efficiency to run Windows 11 on your computer. So, there's no doubt that shifting to a bigger SSD is a good idea today. But the question is how to do it? 
By all means, using the SSD to SSD cloning software is the best option to clone your entire disk without losing your data. And for the job, EaseUS Todo Backup is the best software in the town.
The software offers strong data protection with imaging technology. It has a powerful disaster recovery feature that can restore your system and data instantly. Plus, you will get four amazing backup modes with it, including full, incremental, differential, and scheduled backups. 
For SSD cloning, the EaseUS Todo Backup comes with many great options, such as: 
It can handle high cloning volume. 
The software can clone in different ways like HDD to HDD, HDD to SSD, SSD to HDD, or SSD to SSD. 
It can clone a smaller SSD to a larger SSD and also clone a larger HDD to a smaller SSD. 
 EaseUS Todo Backup can clone boot SSD. 
This tool not only clones SSD or HDD, but it can also clone systems, partitions, or disks.
How to Clone SSD to a Larger SSD Using EaseUS Todo Backup
The best thing about EaseUS Todo Backup is it is compatible with all Windows versions and can clone SSD in just three steps as follows. Download and install this tool from the button above and follow our guide to see how easy cloning SSD can be with EaseUS Todo Backup.
Step 1. Launch EaseUS Todo Backup and click "Tools" at the top right corner, you can see clone and other utilities.
Step 2. Choose the source disk or partition as well as the target disk. (Make sure the space of the target disk is larger than that of the source disk or partition.)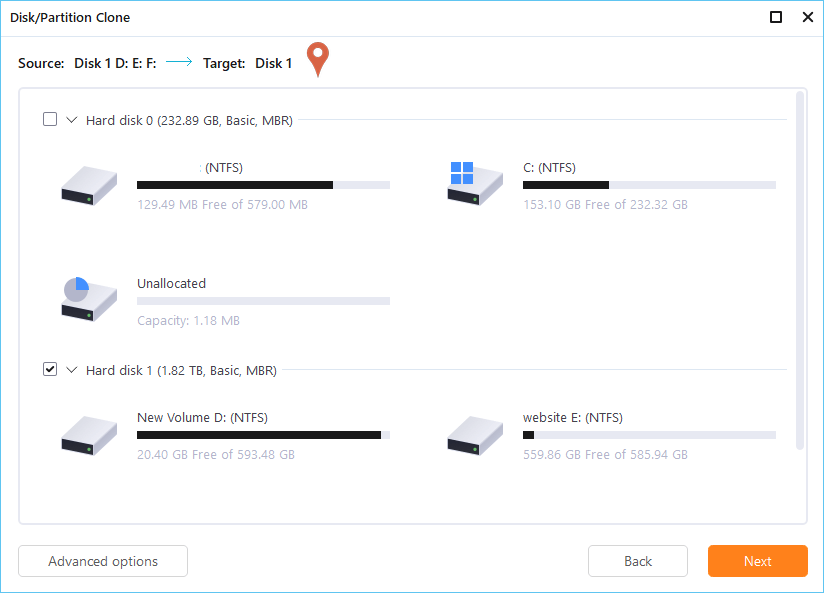 Step 3. The clone would permanently wipe out all data on the target disk/partition. If you have backup your data in advance, just click "Continue."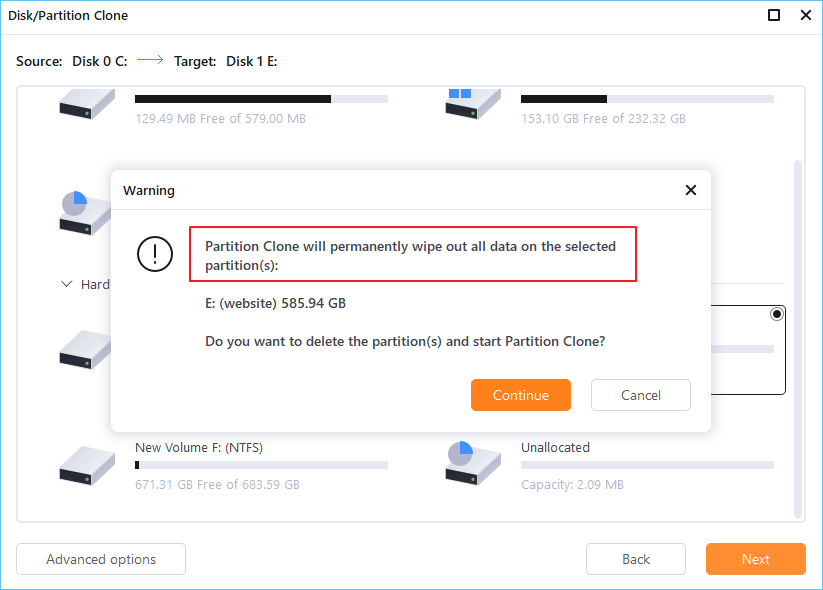 Step 4. Click "Proceed" to start cloning.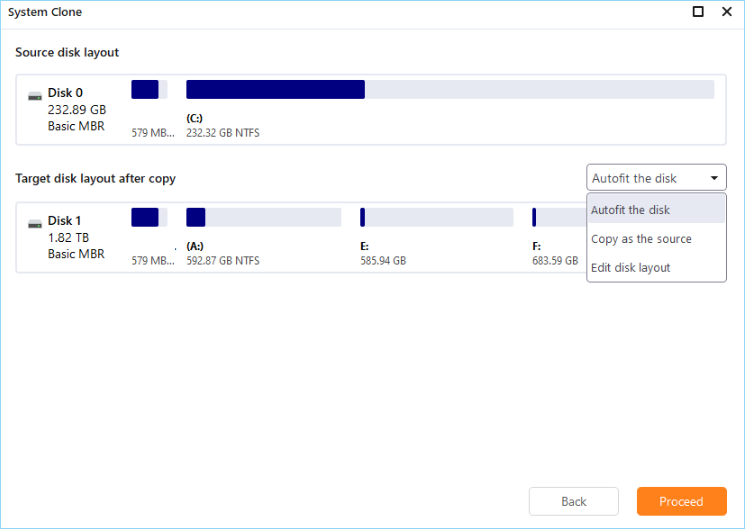 Conclusion 
You can use Windows 11 to its full potential with a bigger and the latest SSD. Plus, it's not too hard to clone an SSD to a larger SSD in Windows 11 using EaseUS Todo Backup. You can simply clone your entire SSD data within just three steps. 
So, Windows 11 users, no matter what your reasons are to migrate to a larger SSD, just do it using Todo Backup for safe, quick, and easy cloning. 
Gemma is member of EaseUS team and has been committed to creating valuable content in fields about file recovery, partition management, and data backup etc for many years. She loves to help users solve various types of computer related issues.
Taking everything into consideration, we can say that EaseUS Todo Backup Home can offer you a little extra sense of security with a set of advanced tools. The interface provides quick adaptation, every process guiding you all the way through so you don't get stuck or further damage your system rather than keeping it safe.

 Read More

EaseUS Todo Backup Free lets you create backups of your important files or your entire computer through its streamlined interface. Just choose the backup type you'd like to get started, and let the program do the reset.

 Read More

EaseUS includes all the features I expect from backup software like versioning, incremental backups, and scheduling. For more advanced users, EaseUS allows you to install a pre-boot environment onto your hard drive so you can use it to restore files without burning a CD or putting it on an external USB drive.

 Read More

EaseUS Todo Backup
Smart backup tool for your files and entire computer in Windows 10/8/7.
Install Windows on Multiple Computers at Once? No Problem!
Learn how to install Windows 11/10/7 and special programs/software on a batch of computers. Use 10 minutes to do the 10 hours work without making a single mistake!
Get Free Solution!