How to Backup Your Computer - Cloud Storage or Backup Software?
Updated by
Daisy
on Aug 11, 2021
Your computer and its hard drive contain a lot of valuable data. You might not realize just how valuable it is until hard drive failure or some other disaster means that your files are inaccessible, but your data is undeniably valuable. When talk turns to back up files, many people think that it's something that doesn't concern them, but disaster can strike at any moment, and anyone can be affected. You really do not want to learn about the importance of backing up your computer when you lose data and don't have a backup.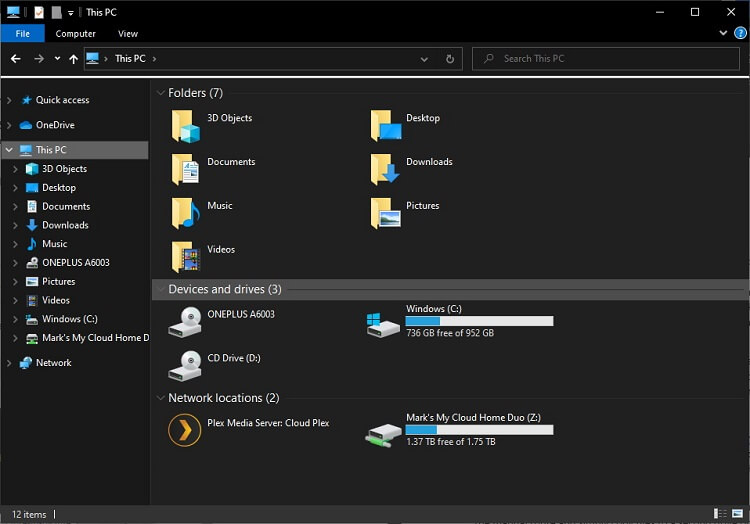 It might seem like something of a pain, but it really does makes sense to be prepared and have a computer backup plan in place. This is not something that only applies to businesses and large organizations – everyone with a computer really needs to have a backup strategy.
How and What to Backup for Your Computer?
And there's a lot to consider when it comes to backing up your computer. You first need to think about just what it is you need to safeguard. There are not only personal and business documents, but also photos and videos. You shouldn't forget your emails, the files you have download from the internet, and so on.
There are various ways in which you can back up the contents of your hard drive. You could go down the manual route and simply copy files to a second drive or a network device. This is fine for one-off backups, but you will need to remember to keep manually creating new backups so all of your most recent files are safeguarded.
Cloud Storage - Automated, but with Limited Storage
Another option is to make use of cloud storage. Google Drive and Microsoft's OneDrive both offer synchronisation tools that can be used to copy the contents of one or many folders to online storage. There are advantages to this method.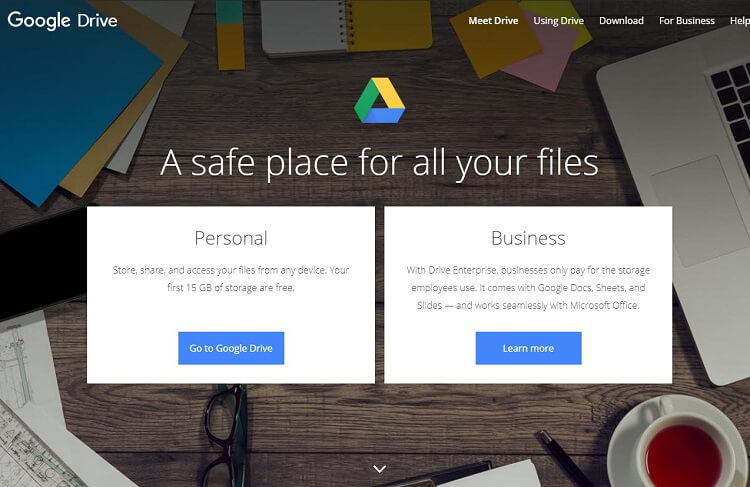 Firstly, the entire process is automated, so you don't need to think about manually creating backups.
Secondly, synchronisation is usually carried out on an on-going basis, so as soon as a file has been created, a copy will be saved to cloud storage as well – there is less risk of files being deleted or corrupted before the next backup is created.
Thirdly, there is the important advantage that your backup is stored away from your computer. In the event of, say, theft or a fire, your data will remain safe.
However, cloud storage is not completely free. While Microsoft, Google, and other companies will give you a certain amount of space free of charge, it is unlikely to be enough to house all of the files you need to back up – so you will need to factor in the cost of a cloud storage subscription into your plans.
Computer Backup Software - More Flexible and Full-featured
For just about everyone, using a dedicated backup tool is the way ahead. Automating the process means there's no danger of forgetting to update a backup, and it's easy to tweak a backup job to include new files and storage locations if you're opting to backup files and folders rather than just duplicating a drive. Importantly, backup software is also much, much faster than taking care of things manually. You're extremely unlikely to remember exactly which files you have edited and which you have created since the last backup, so you'll probably just backup everything all over again. Backup software is able to compare the state of the file on your hard drive with those in a backup, and then only save the changes that have been made. This is significantly faster – and time is precious, after all! So you need backup software… but where do you turn? EaseUS Todo Backup is a great option.
EaseUS Todo Backup is a well-featured backup tool that not only lets you create full backups of data but updates backups using significantly faster methods of incremental and differential backups. Importantly, it's also incredibly easy to use, meaning there is one less obstacle standing in the way of you becoming a person who backs up regularly and frequently.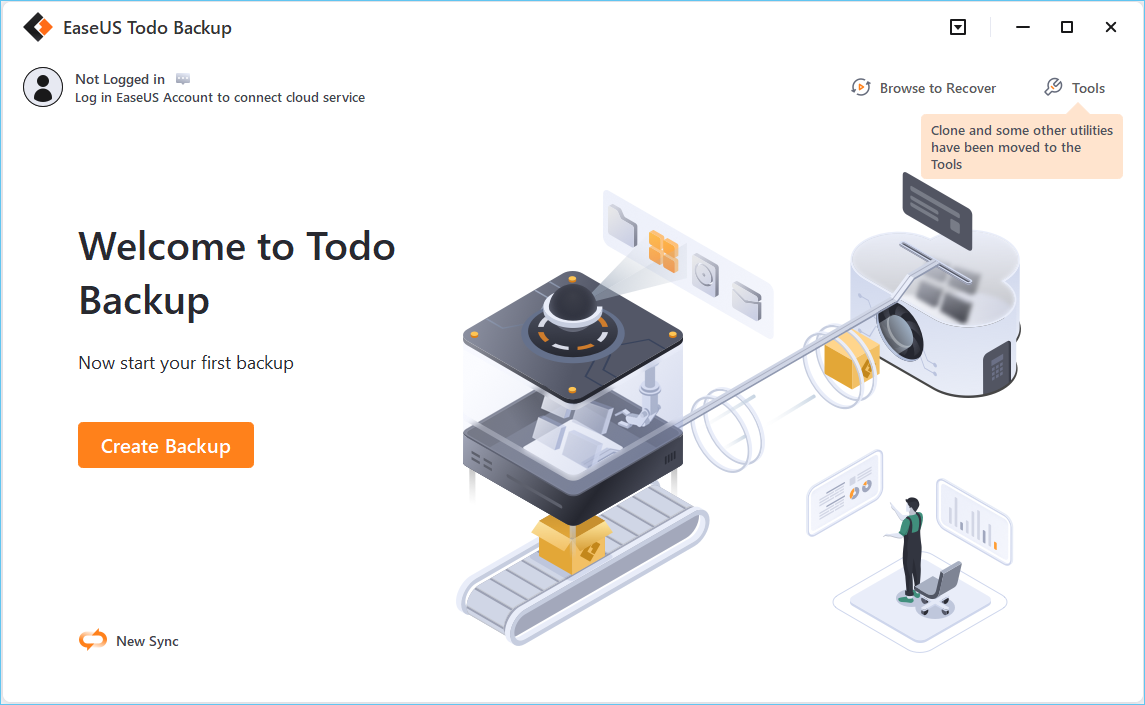 EaseUS Todo Backup - Most People's Choice to Backup Computer
By far the easiest way to backup your computer with EaseUS Todo Backup is to select the System Backup option. You can choose to compress your backups to save space, although it's worth noting that this will slow down the backup process. You can also encrypt and password-protect backups to ensure that they cannot be accessed by unauthorized people. If you plan to keep using your computer while backing up takes place, you can opt to reduce the priority of EaseUS Todo Backup so it doesn't impact your usage too much. There is also the option of limiting network transfer speed if you are backing up to a network location and do not want to slow things down too much for other users on the network.
Creating your initial backup is important, but it is equally important that you schedule the backup to be updated with the most recent changes. Thankfully, EaseUS Todo Backup makes this very simple and gives you many options that will help you tailor your backup schedule as necessary. Depending on how often you create or edit files, you could choose to backup every day or just once a month. If you're interested in retaining different versions of files, you can opt to retain backup images for as long as you have space available – after which the oldest image will be removed to make room for further backups.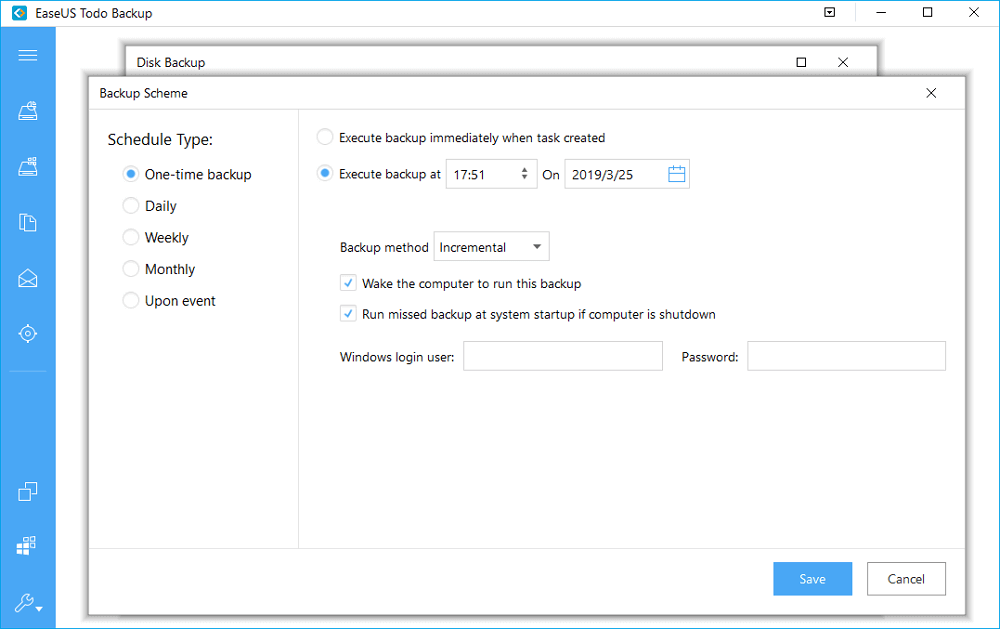 If your needs are a little greater, or you have a Mac, look no further than EaseUS Todo Backup Home and EaseUS Todo Backup For Mac. These paid-for versions of the software include extra features such as the ability to clone an entire system, transfer data from one computer to another, and the option of backing up and recovering Outlook emails.
The important thing to remember is: you really, really need to back up your data.
Daisy is the Senior editor of the writing team for EaseUS. She has been working in EaseUS for over ten years, starting from a technical writer to a team leader of the content group. As a professional author for over 10 years, she writes a lot to help people overcome their tech troubles.

Myra joined EaseUS in 2017. As a big fan of Apple products, she mainly focuses on iOS data transfer and iOS troubleshooting tips. Meanwhile, she is expanding her knowledge and skills in other fields like data recovery and disk management. Myra is open-minded and likes both extensive and intensive reading. Other than reading and writing, she is also fond of mobile games and K-pop stars.
Taking everything into consideration, we can say that EaseUS Todo Backup Home can offer you a little extra sense of security with a set of advanced tools. The interface provides quick adaptation, every process guiding you all the way through so you don't get stuck or further damage your system rather than keeping it safe.

 Read More

EaseUS Todo Backup Free lets you create backups of your important files or your entire computer through its streamlined interface. Just choose the backup type you'd like to get started, and let the program do the reset.

 Read More

EaseUS includes all the features I expect from backup software like versioning, incremental backups, and scheduling. For more advanced users, EaseUS allows you to install a pre-boot environment onto your hard drive so you can use it to restore files without burning a CD or putting it on an external USB drive.

 Read More

EaseUS Todo Backup
Smart backup tool for your files and entire computer in Windows 10/8/7.
Install Windows on Multiple Computers at Once? No Problem!
Learn how to install Windows 11/10/7 and special programs/software on a batch of computers. Use 10 minutes to do the 10 hours work without making a single mistake!
Get Free Solution!