PAGE CONTENTS:
Are you worried about data theft? Did you know if someone gets their hand on your laptop, they will have complete access to your data without a password? Read this article to learn how to encrypt your backup drive!
What is Encryption?
The number of security issues such as data breaching is increasing every day. Whether it is on a personal level or related to businesses, data breaching has become one of the most common concerns these days. Many security issues have been raised to a greater extent, from cross-site scripting attacks to ransomware attacks, from DDoS attacks to brute force attacks. These are the reasons why you need to use encryption.
Encryption is the process of transforming readable data into an unreadable format. This is done using an algorithm, which is a set of mathematical rules. The original data is known as plaintext, while the Encrypted data is known as ciphertext. In order to decrypt the ciphertext and turn it back into plaintext, a key is required. The key is essentially a password that tells the algorithm how to encrypt or decrypt the data.
The process is used for encoding data so that it remains hidden or inaccessible by unauthorized users. Encryption helps users protect private information or sensitive data and hence works to improve the security of communication between the client and servers. It is commonly used by businesses and organizations in order to safeguard sensitive information, such as customer credit card numbers or passwords. Encryption can also be used by individuals to protect their personal information, such as online banking login details.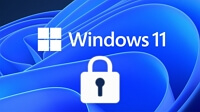 What Kind of Data Should You Encrypt?
The data encryption process improves the security of two kinds of data, i.e., at rest and in-transit data. Data encryption has emerged as the most recommended option in the last few years due to the involvement of different security breaching issues. Attackers usually target database servers to acquire the most valuable information from them. Once the intruder gains access to your valuable data, the chances are pretty higher that they will steal it and use it for specific illegal options.
When it comes to data encryption, it is highly advised to encrypt the two most common types of data to encrypt, and that is:
Personally identifiable information
The personally identifiable information is reasonably necessary to encrypt. It saves you from being identified by using your details such as your driving license or social security number over the world wide web by other sources. The same works for providing unique identification to you and hence offers absolute security for the users. it is even not absolutely safe to back up your files to Cloud.
Confidential business intellectual property
When running a business, you must encrypt the confidential business intellectual property ideally to keep all of your business-related information secure. It helps you keep the details and values of your business secure and gives you a unique identification of your ID.
Why Should You Encrypt Backup Drive?
Encrypting a backup drive offers users personal control over their information. It protects backups from any sort of ransomware, virus, or malware. It is a protection that provides enhanced security to all types of data. Even if someone doesn't have access to your primacy machine, they will have the same level of information if they get access to the backup drive. Not only do you need to ensure encryption of the primary device, but all the backups.
Security is the primary concern why people opt for encrypting their backups. Even the latest Windows 11 has added several security features to protect data from malware, impressing the users. Situations like losing your devices can turn out to be disastrous anytime. Identity theft is one of the significant and life-changing crimes and can lead the victims to endure weeks of stressful maneuvering. It is a process that comprises different pros and cons. If you are eager to know what are they, check out the few we are providing you below:
It prevents others from accessing your data
Provides absolute safety to your valuable data
Protect the information being there in the cloud
Provides complete control over the different data files
Step by step Guide: How to Encrypt Backup Drive
BitLocker is a fantastic tool that encrypts your entire drive and offers absolute security to the data involved. 
Step 1: Go to the search bar of your taskbar and then type BitLocker here. Tap on the Manage BitLocker option, which will further open up the BitLocker Drive Encryption Windows.
Step 2: Find the backup drive to protect your data, and once you do with it, tap on it to get the different options. Tap on the Turn on Bitlocker button for a backup drive. Next, select how you want to unlock this drive, and use a password for unlocking the same.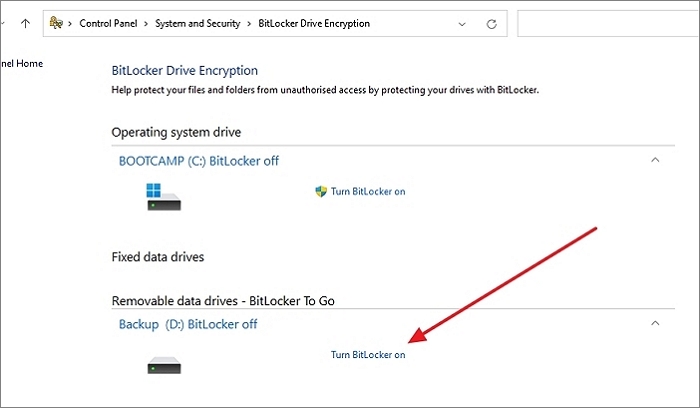 Step 3: To enable the same, you must enter a secure password and reconfirm it. Type the password in the provided field and then tap on the Next button to go further with the process.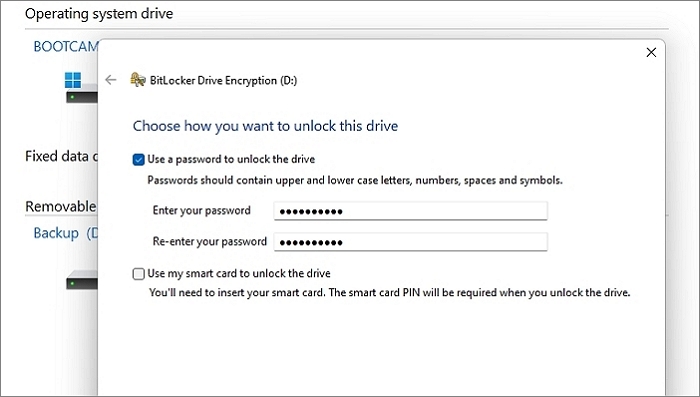 Step 4: Next, select a location to backup your recovery key. Just tap on your preferred option and then press Next to proceed further; carefully make an informed choice.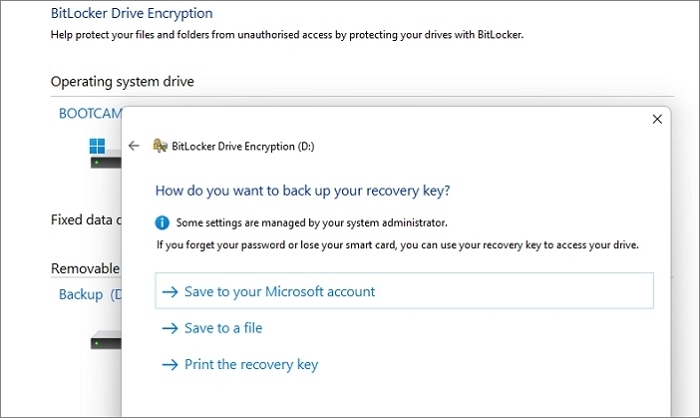 Step 5: Select how much of your drive you want to encrypt. You can choose to encrypt whatever is available on the disk instead of comparing the whole drive, which will take longer. New data will be automatically encrypted.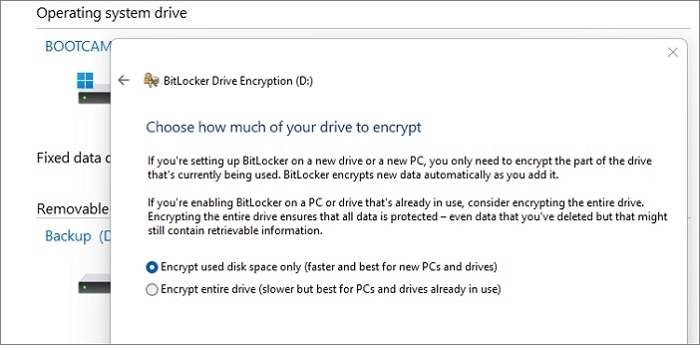 Step 6: Tap on the Next button and select the encryption mode best for fixed drives on the device. If you connect more, then choose the compatible mode.
Step 7: Tap on the Start Encrypting button and tap on the Close button to close the process. It is going to take a good amount of time, so it's best to be patient. Once done, it will look like the below image:

The tool comes up with a wide range of pros and cons, such as:
Pros:
Robust disk encryption algorithms
Absolute encryption key management
Encrypts data in hard drive for absolute security
Easy to manage the solution
Enables encrypting removable media as well
Cons:
It takes a long time to encrypt a disk
Encrypting secondary drives is a bit tricky
Best Alternative - EaseUS Todo Backup
EaseUS Todo Backup is an incredible free tool that successfully helps users create a backup for all of their essential files. One can easily make the complete backup for their entire computer effortlessly using the streamlined interface of this fantastic tool.
Accessing the EaseUS Todo Backup tool is relatively easy. Once you select the type of backup, the process will instantly begin. It is a feature-loaded option that provides absolute functions and features to the users, such as:
The tool comes up with a single-click backup option and effortlessly ensures instant recovery
Offer a 250GB Cloud storage for free
Provide easy scheduling and running of backup actively and hence increased security
Create copies of the files and file folders to USB, disks, Cloud, etc.
Offer options to create full, differential, and incremental backups
Security Zone protects backups from any sort of ransomware
Follow the steps to create a security zone on your computer:
Step 1. Launch EaseUS Todo Backup, click "Tools" on the top right menu and choose "Security Zone".
Step 2. On the welcome window, click "Create Security Zone".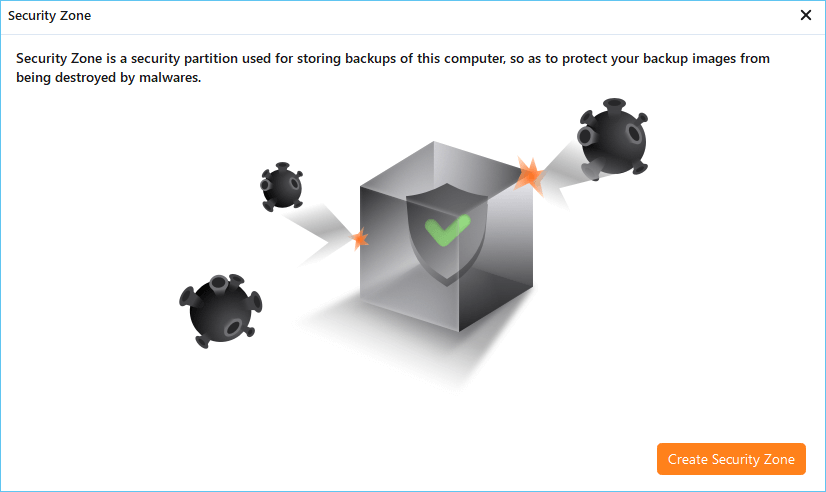 Step 3. Choose a partition and use it as a security zone partition. Click "Continue".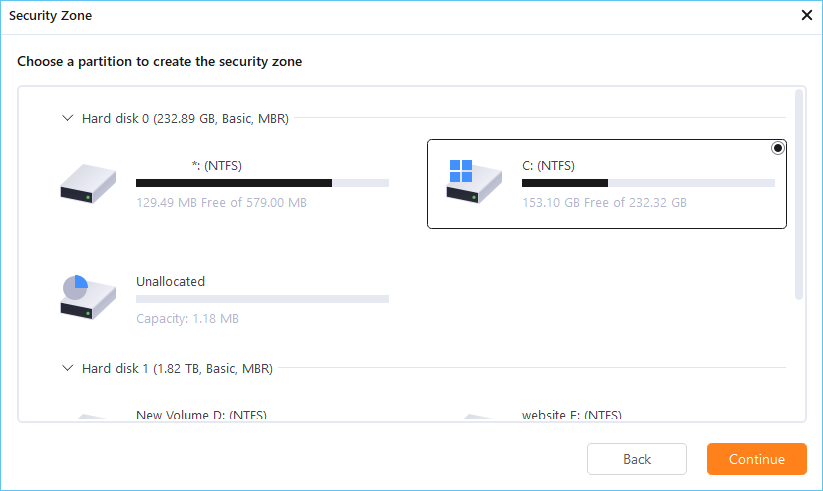 Step 4. Adjust the partition size of the security zone and click "Create".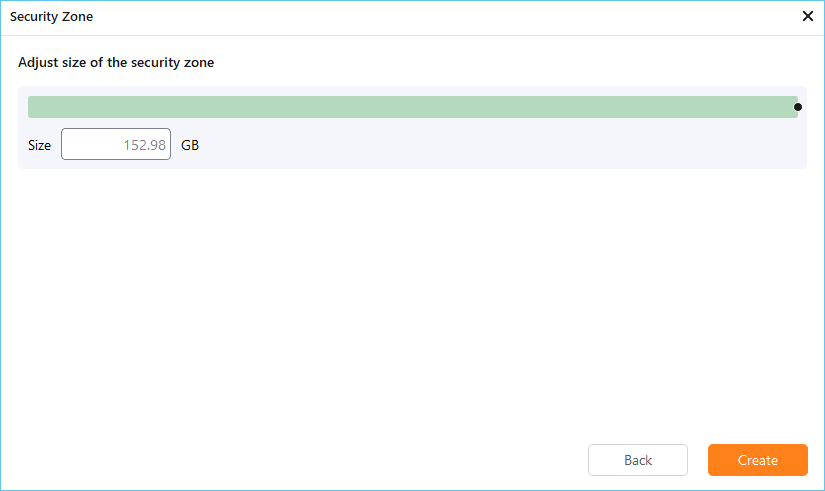 Step 5. After creation, you can continue clicking "Set Password" to add one more layer of security over the protected zone, and the password is only required when you need to restore the backup from the security zone.
Conclusion
So, guys! Encrypt your backup drive to protect your data perfectly. We have provided you with different solutions for encrypting backup drives perfectly in this guide. You can quickly get any of these effortlessly as per your preferences. It is always advised to go with the EaseUS Todo Backup solution for better access. 
Was this page helpful? Your supoport is truly important to us!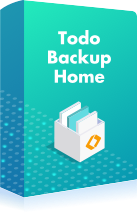 EaseUS Todo Backup
EaseUS Todo Backup is a dependable and professional data backup solution capable of backing up files, folders, drives, APP data and creating a system image. It also makes it easy to clone HDD/SSD, transfer the system to different hardware, and create bootable WinPE bootable disks.
Updated by

Daisy is the Senior editor of the writing team for EaseUS. She has been working in EaseUS for over ten years, starting from a technical writer to a team leader of the content group. As a professional author for over 10 years, she writes a lot to help people overcome their tech troubles.…

Read full bio

Written by

Jean is recognized as one of the most professional writers in EaseUS. She has kept improving her writing skills over the past 10 years and helped millions of her readers solve their tech problems on PC, Mac, and iOS devices. …

Read full bio