How to Download WD SmartWare and What's the Best Alternative
Updated by
Gemma
on May 07, 2022
If you do have a WD or Western Digital Hard drive, you should be aware of the WD SmartWare. It is one of the unique tools that have remained one of the excellent options for most of the needs that you may have. However, it may be noticed that the support for WD SmartWare has ended, and it has stopped updating itself in recent times. Even then, it may be a little interesting and a good option to find what WD SmartWare is and how does it work. 
What is WD SmartWare?
WD SmartWare is designed for providing the owners of Western Digital hard drives a control over the administration of the external hard drives. It is, in fact, a software backup tool and can be used for scheduling automatic backups at periodic intervals.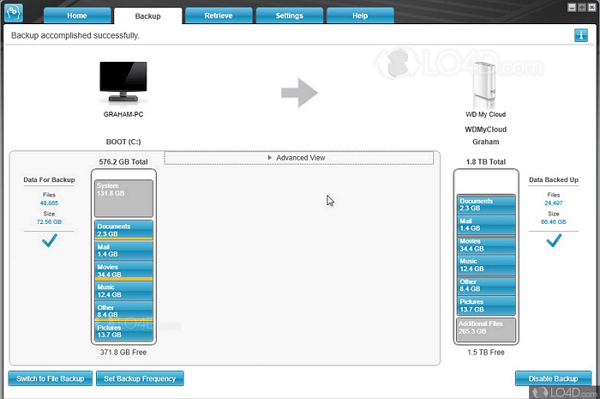 The WD SmartWare comes with a unique advantage wherein it does let you back up the data on the hard drive without any need for user input. If you have a huge number of tasks and want to automate the tasks rather effectively, this can be one of the exciting and perfect choices ever. 
As soon as you plug into the WD Hard drive, you will be prompted to install the software on your device. Once installed, SmartWare provides you access to the complete graphical representation of different bits of data. It can scan your computer and help you get access to several categories - System, Pictures, Other, Music, Movies, and Documents.
You can pick the specific files in any of your favorite categories and choose them to back up automatically. Ideally, you will find that the software runs as a low priority when your device is running and speed up when the machine idles. 
The WD SmartWare is one of the excellent options for an automatic backup for most of the needs that you may have. But, the support for WD SmartWare has ended from 2018, and that should indeed be an annoying fact for most WD users.
How to Backup WD Hard Drive?
Backing up your hard drive is essential and helps you get rid of several issues you may face with your hard drive. If you have been handling data for a considerable period of time, you do not need us to explain what makes backing up data on a hard drive one of the most important tasks. Today's fast-paced and data-driven world makes it extremely essential and important to back up your data.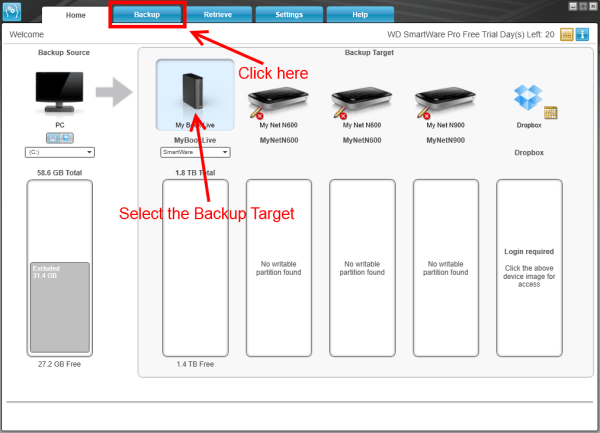 Having all your data saved in one place can be extremely dangerous. There are several reasons and causes that can make your data susceptible to losses. Loss of a computer, theft, a natural disaster, or accidental deletion of files can be a few reasons that you would result in data loss. The only way you can opt for when you do not want to lose your data is to create a backup strategy. You do have several great ways that can be helpful in backing up your computer. 
With WD SmartWare being discontinued and not being updated any further, it may be wiser enough to go with third-party software that can prove to be handy enough. Soft ware options such as EaseUsTo Do Backup can be a great option.

Back-Up WD Hard Drive with EaseUS Todo Backup
EaseUS Todo Backup can be one of the excellent choices for providing you access to a greater degree of experience in creating the backups of your important files. The easy-to-use and simple interface can be one of the excellent choices for users who want to fully protect their external hard drives. 
You have access to an easy backup and no data loss scenario to provide you with a great degree of experience. Some of the features that you may find quite exciting can include:
Automated backups that help you schedule your backups with a few simple clicks
You do have access to several backup modes that would include Conduct full, incremental, differential, and scheduled backups
Full-fledged disaster recovery can be helpful in restoring your system files and other such scenarios
Real-time backup reports should be yet another prime factor that you would find quite interesting and impressive
If you are interested in this tool, download it from the button below, and follow the detailed guide to back up your WD or any other external hard drives for FREE!
Step 1. Open EaseUS Todo Backup and choose "Create Backup" on the home page, click "Select backup contents".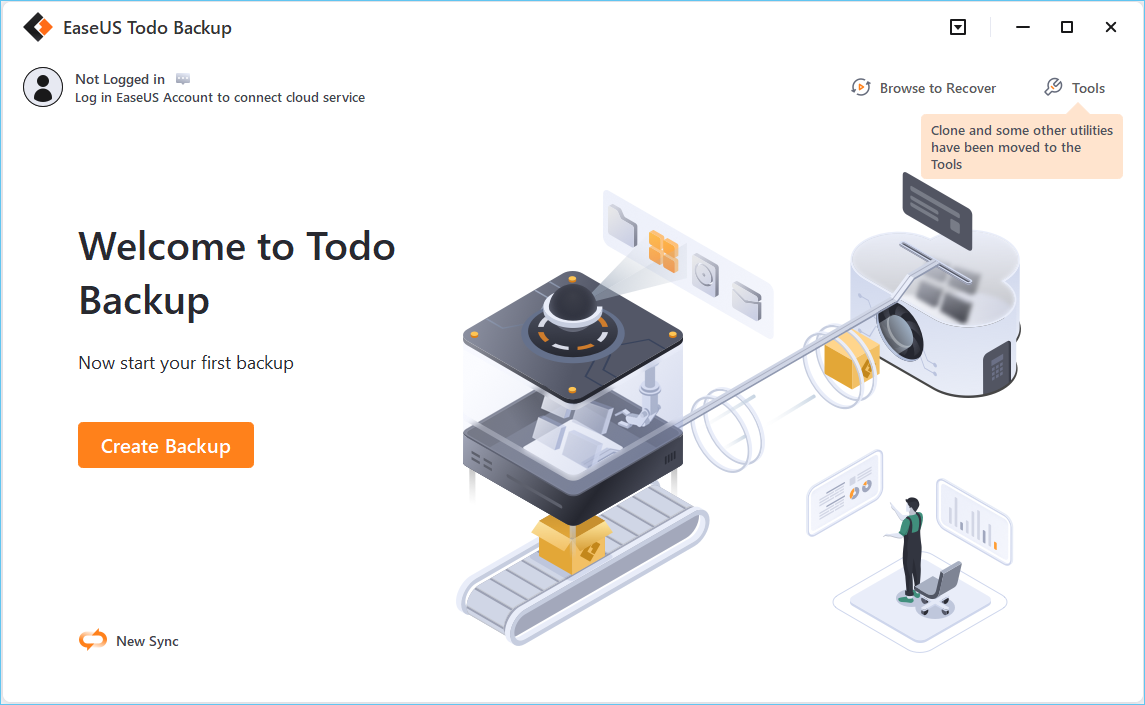 Step 2. As you want to back up your Disk, just click "Disk" to start back up.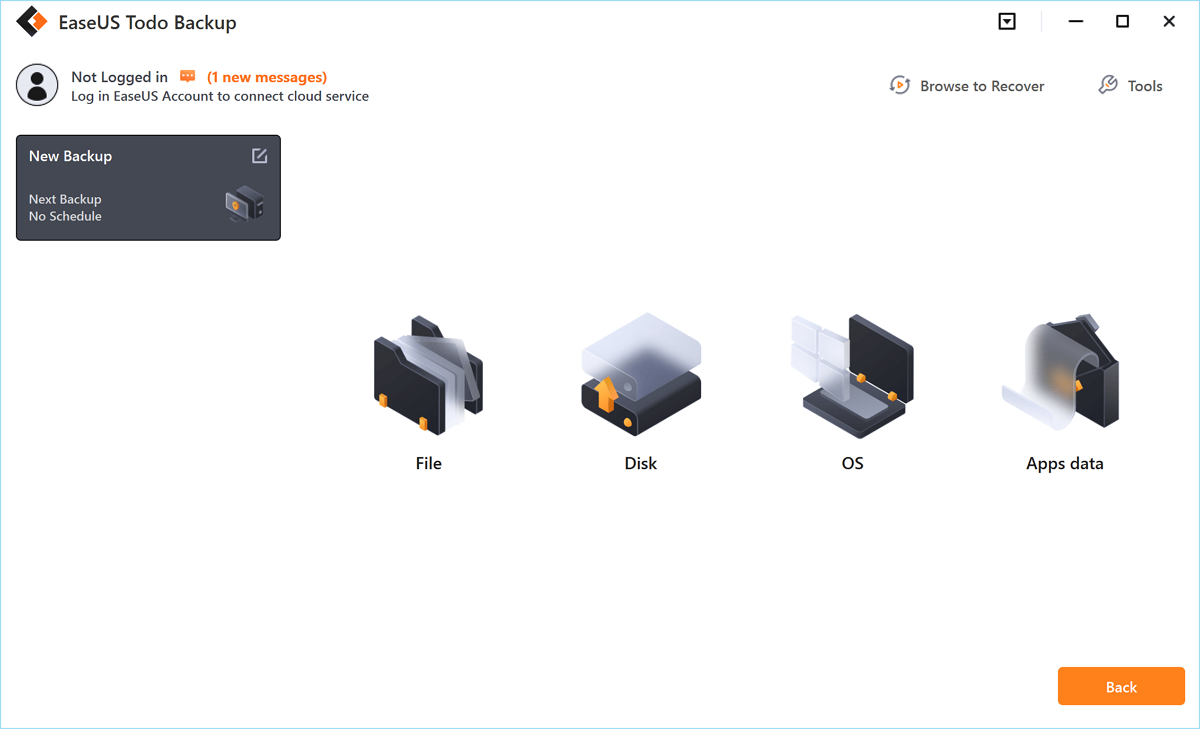 Step 3. EaseUS Todo Backup offers you options. You can choose to back up a whole disk or a certain partition as you need. And then click "OK".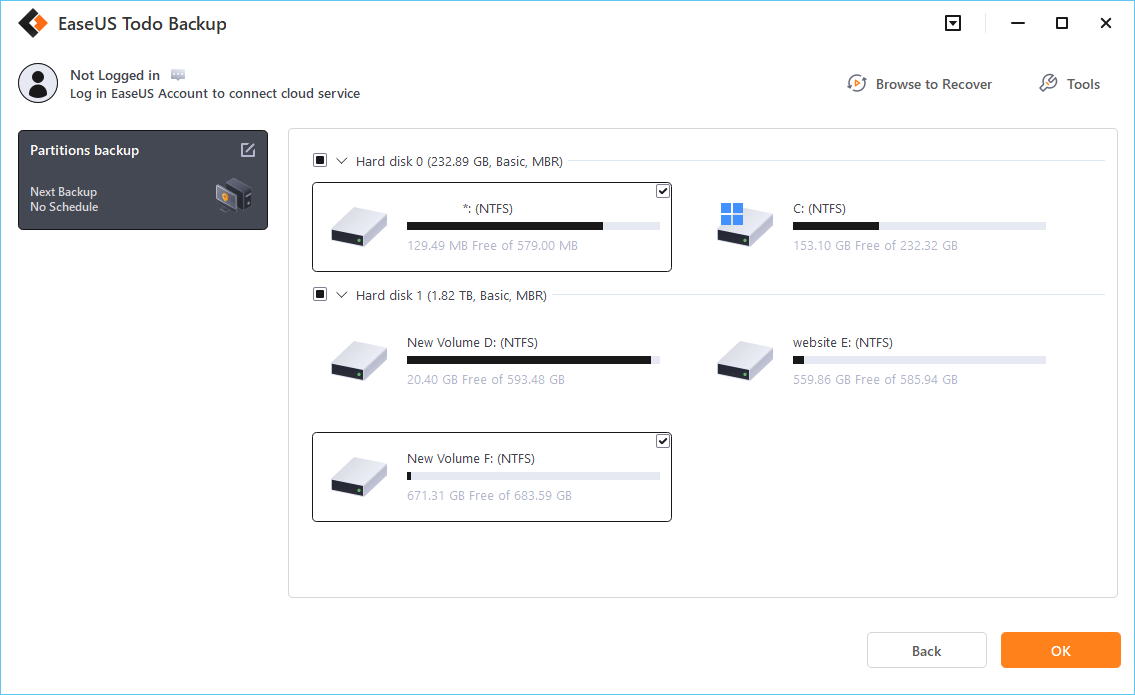 Step 4.  Select the destination where you want to save the backup. You can choose to save the disk to a local drive or to NAS.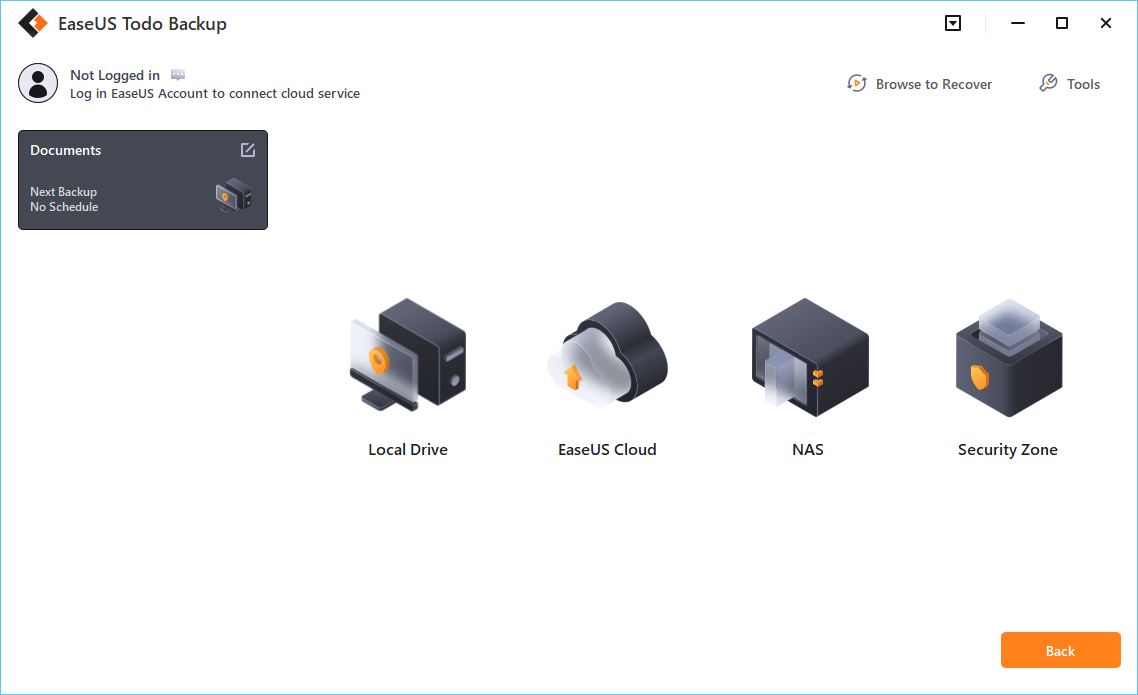 Step 5. Click "Backup Now", after the backup process is completed, you can right-click any one of the tasks to further manage your backup such as recover it, create an incremental backup, etc.
Concluding Thoughts
Backing up your data on a hard drive should ideally be the best routine that you need to follow, and this will ensure that you can be safeguarded against the issues you may face in severe data loss situations. With the default and built-in options such as WD SmartWare discontinued, it may be practical and wise to go with capable tools such as EaseUS Todo Backup. 
Gemma is member of EaseUS team and has been committed to creating valuable content in fields about file recovery, partition management, and data backup etc for many years. She loves to help users solve various types of computer related issues.
Taking everything into consideration, we can say that EaseUS Todo Backup Home can offer you a little extra sense of security with a set of advanced tools. The interface provides quick adaptation, every process guiding you all the way through so you don't get stuck or further damage your system rather than keeping it safe.

 Read More

EaseUS Todo Backup Free lets you create backups of your important files or your entire computer through its streamlined interface. Just choose the backup type you'd like to get started, and let the program do the reset.

 Read More

EaseUS includes all the features I expect from backup software like versioning, incremental backups, and scheduling. For more advanced users, EaseUS allows you to install a pre-boot environment onto your hard drive so you can use it to restore files without burning a CD or putting it on an external USB drive.

 Read More

EaseUS Todo Backup
Smart backup tool for your files and entire computer in Windows 10/8/7.
Install Windows on Multiple Computers at Once? No Problem!
Learn how to install Windows 11/10/7 and special programs/software on a batch of computers. Use 10 minutes to do the 10 hours work without making a single mistake!
Get Free Solution!