Guide on How to Create a System Image Backup of Windows 11 on USB Drive
Updated by
Jean
on Nov 29, 2021
What's a System Image?
A system image is a storage of the computer system's state at the point of creation. The system image may be stored as files that can be accessed easily. You will commonly be using system images in the backup & restore process. The system image will act as a full copy of your computer and can be used as a restore point.
Restoring from an image backup is helpful in most situations including ones that cannot be fixed with regular file backups such as drive corruption, OS failure, etc. With a suitable tool, you will be able to use the system image backup to restore the computer's state back to normal by reverting back to a point before the issue started.
Backups made with system images are generally more comprehensive compared to backups of individual files or folders. In cases like system failure, you won't be able to restore your computer using the individual backups, however, a full system backup can easily resolve the issue for you. Using a professional Windows backup and recovery tool, you will be able to create system image backups and restore from them using only a few clicks.
Why Create a Windows 11 System Image on a USB Drive
It's important for users to regularly create backups of their computer system so that any potential disasters can be mitigated easily with a restore point. Even in major cases that would otherwise require a full reinstall, the problem can be avoided if you have been creating backups regularly. Apart from creating backups, knowing how to store them without risks is equally important.
If the backup is kept on the same system as the original files, in the event of data loss you may find that your backup has disappeared along with the files you wanted to restore. It's recommended that you keep backups on an external device such as a USB drive. This method will ensure that your backup files will be there when you need them. You may also use the USB device to transfer the image backup to a different computer as needed.
Once the external backup is created, you should refrain from using that device for everyday file transfer or storage. If you use that device regularly, it will be more likely to have data loss issues causing the backup to be damaged. Ideally, the device should be safely stored without any usage apart from making new backups.
Other than flash drives, you can also use other devices such as external hard drives, DVDs, etc. You may also perform cloud backups by storing the system image backup on the cloud. This option will ensure that the file is always accessible with no risk of hardware damage or loss. However, keep in mind that there may be storage size restrictions on cloud storage services which can get filled up quickly if the backup is done regularly.
How to Backup Windows 11 System Image to USB Drive
There are many tools that you can use to create system image backups for Windows 11. In this article we will introduce EaseUS Todo Backup, a versatile and powerful tool suitable for all backup and restore tasks. You can also automate the backup process by scheduling regular backups so you can always be prepared for a data loss issue. When compared with built-in backup tools like Windows File History, EaseUS Todo Backup has more functionality and gives the user more control over their backup plans. With File History you can only choose to backup selected files or folders, limiting the flexibility you have over your data. But with EaseUS Todo Backup you will always find it useful no matter the situation.
EaseUS Todo Backup also supports other helpful features such as OS backup and restore, smart backup feature, email backup, and much more. The interface design is simple, enabling computer users with all levels of experience to understand and use the tool without any difficulties.
Users of EaseUS products will be provided with 24/7 technical support from our data specialists ready to assist you with all kinds of problems you may encounter while performing a backup or other tasks. If you have any concerns or questions, we will also answer and guide you through the process to ensure that you will be able to successfully backup and restore your computer.
In the section below we will show you how to backup Windows 11 system image to a USB drive using EaseUS Todo Backup.
Step 1. On the main page, click "Select backup contents".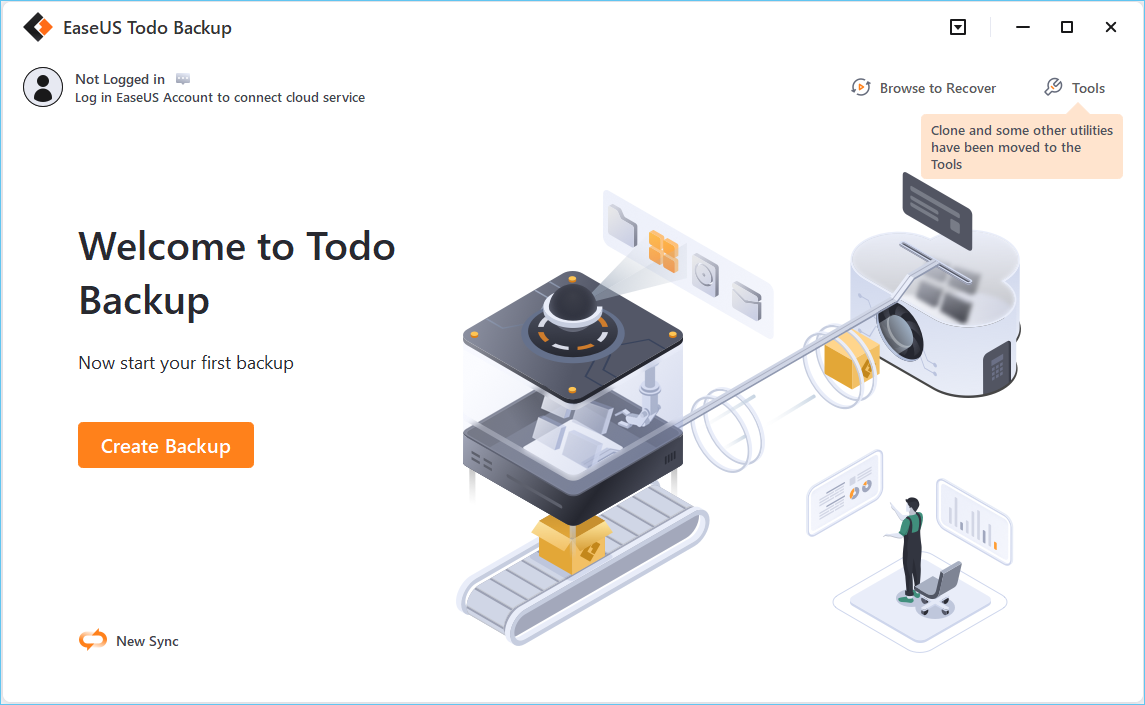 Step 2. Among the four available categories, click OS.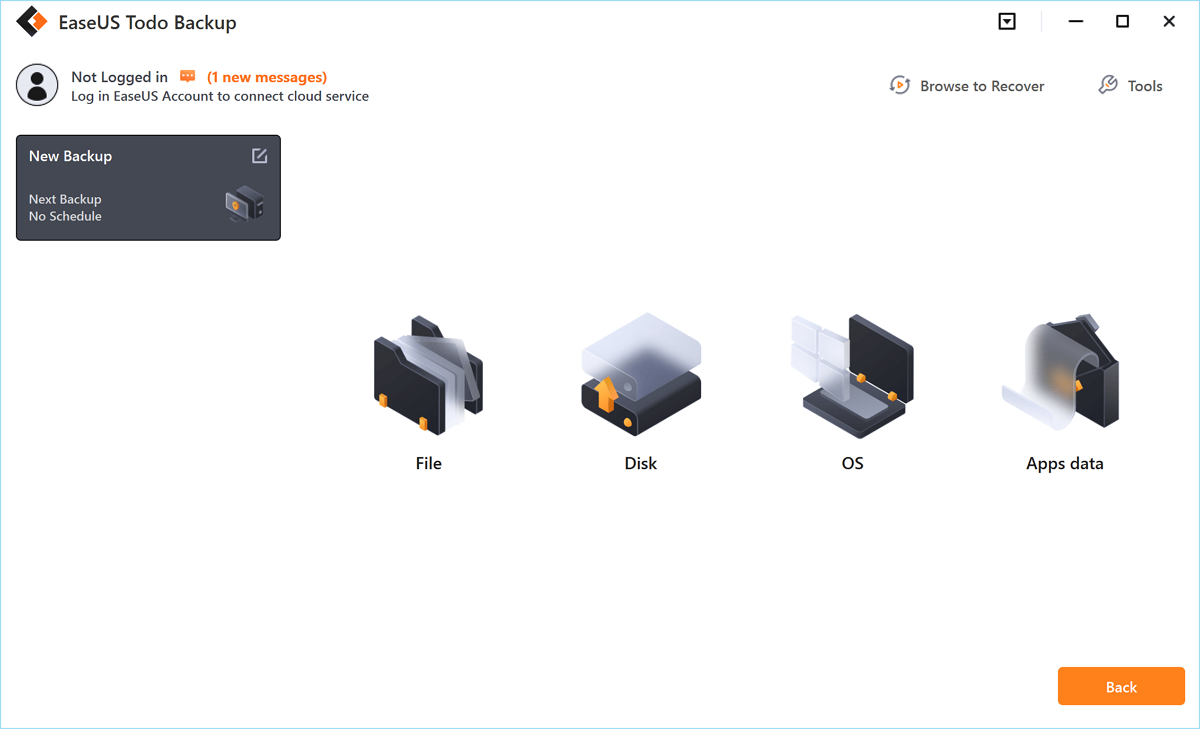 Step 3. EaseUS Todo Backup will automatically select your system partition, you only need to select the backup destination.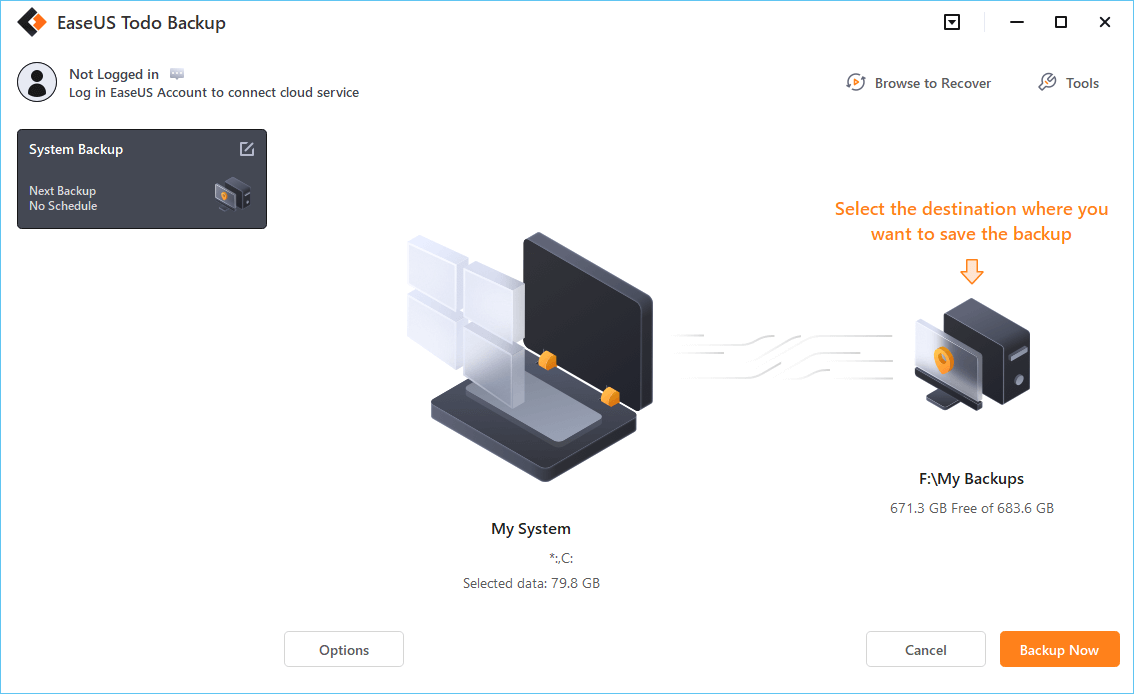 Step 4. Both Local Drive and NAS are available for you to save the backup file.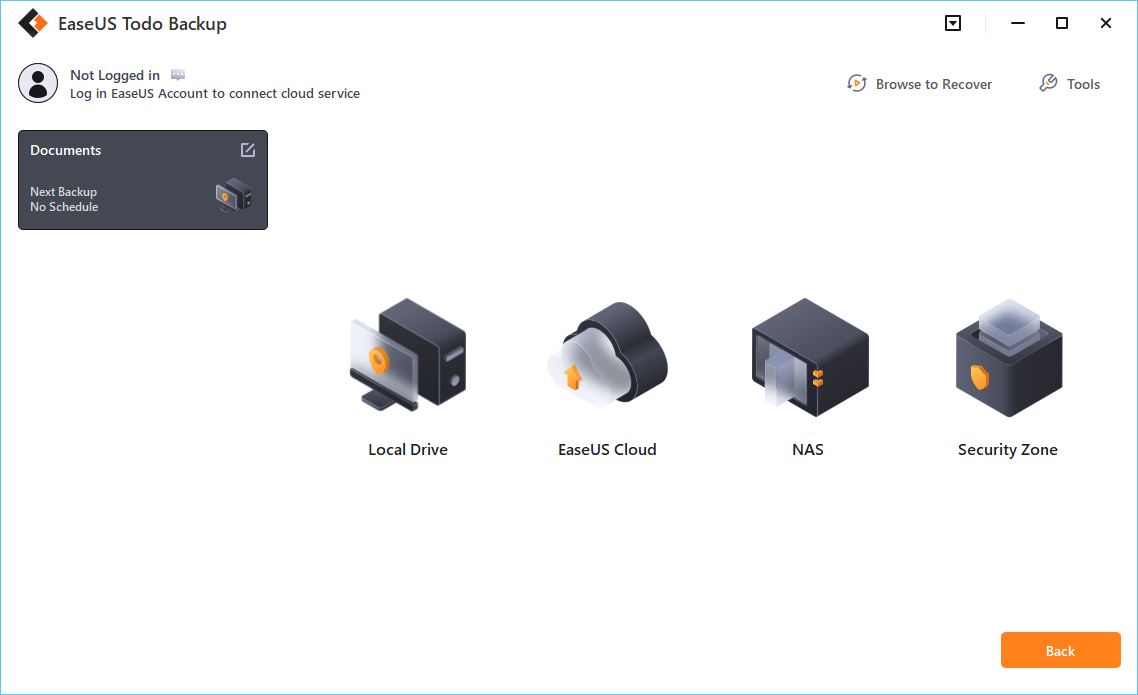 Step 5. After finishing the backup process, you can check the backup status, recover, open, or delete the backup by right-clicking the backup task on the left.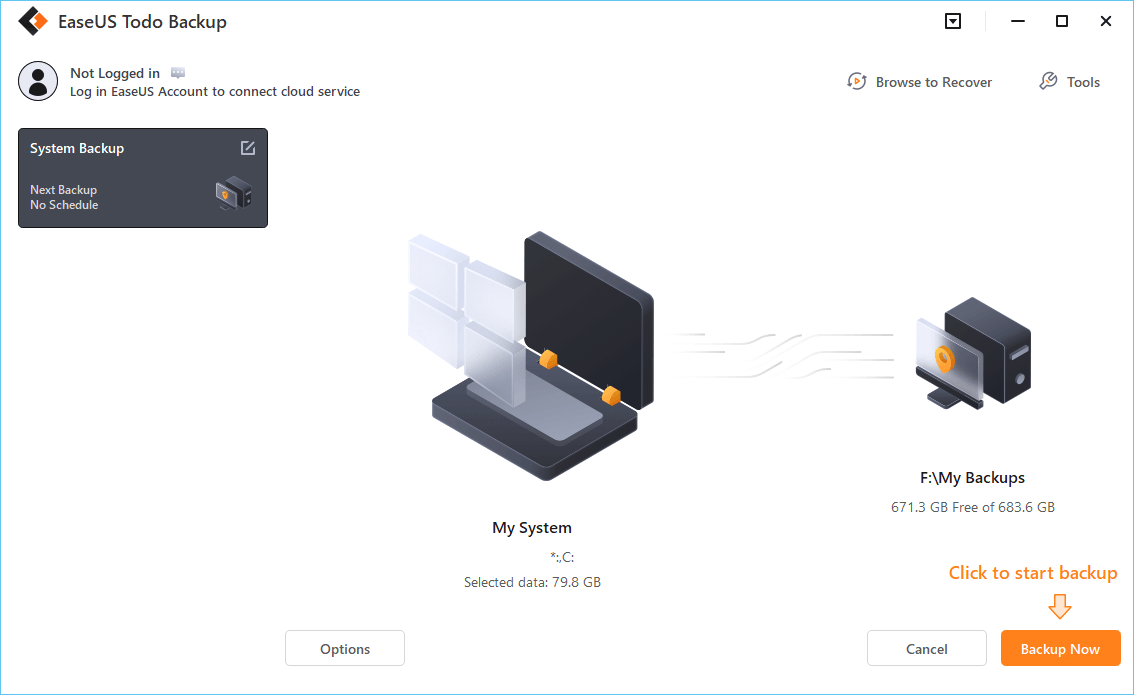 Conclusion
Using system image backups, you can easily restore your system back to the restore point with a few clicks to fix all data loss issues such as disk corruption, accidental deletion, etc. In this article, we have shown the importance of backing up securely, and how to perform a system restore from USB drive backup. You can use EaseUS Todo Backup to easily create and manage your system backups including making automatic backups.

Author Jean has been writing tech articles since she was graduated from university. She has been part of the EaseUS team for over 5 years. Her special focuses are data recovery, disk partitioning, data space optimization, data backup and Mac OS. By the way, she's an aviation fan!
Taking everything into consideration, we can say that EaseUS Todo Backup Home can offer you a little extra sense of security with a set of advanced tools. The interface provides quick adaptation, every process guiding you all the way through so you don't get stuck or further damage your system rather than keeping it safe.

 Read More

EaseUS Todo Backup Free lets you create backups of your important files or your entire computer through its streamlined interface. Just choose the backup type you'd like to get started, and let the program do the reset.

 Read More

EaseUS includes all the features I expect from backup software like versioning, incremental backups, and scheduling. For more advanced users, EaseUS allows you to install a pre-boot environment onto your hard drive so you can use it to restore files without burning a CD or putting it on an external USB drive.

 Read More

EaseUS Todo Backup
Smart backup tool for your files and entire computer in Windows 10/8/7.
Install Windows on Multiple Computers at Once? No Problem!
Learn how to install Windows 11/10/7 and special programs/software on a batch of computers. Use 10 minutes to do the 10 hours work without making a single mistake!
Get Free Solution!