Businesses are more prone to hacking and malicious damage. They contain confidential data of their own and their customers as well. Cyber attacks are pretty common to harm businesses. They can also lose money if hacked. There have been cases where businesses have lost a major chunk of their revenue to hackers.
Cyber attacks harm businesses to a great extent as businesses lose their valuable data to hackers. This is exactly why having business data backup is crucial. All businesses should create data backup using a safe backup and recovery tool. You do not want your business to lose customers or opportunities.
You do not want your business to fall prey to such attacks. Having a backup can save you from the destruction of a cyber attack. If you have a business data backup, you can survive all such invasions.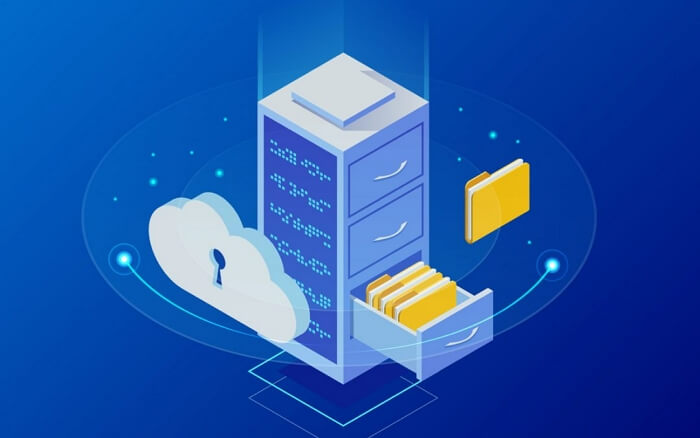 Why Is Backup Important for Business?
Many people ask, are businesses required to back up their data? The answer is a big yes. Your business is exposed to risks you can not even imagine. The online world is full of malevolent hackers and viruses. The hacking mafia is getting stronger by the minute and no one is safe from their malice. Businesses whether big or small are vulnerable to hacking, viruses, spyware, and various malware.
These threats are so real that every year many businesses become their victim and lose their reputation as well as revenue. Hacking not only makes you lose your data but also makes you lose customers. No customers mean no profits and no profits make your business go out of the market. This is how dangerous a cyber attack can be.
If you have business data backup then you need not worry. Having a backup can save you from losing your business. It can make you bounce back right after a cyber attack. You can take help from anti-virus software but hackers have become very strong. It is only a matter of time that you become a victim of such an attack. It is why we are putting so much emphasis on having a backup or multiple backups. 
Best Backup Plan for Business
What is your plan to protect your business against such plans? It is fine if you have never planned because we are here to give you the foolproof formula to make a business backup that never fails you. To always have business backup data at hand, we recommend following the 3-2-1 Backup Rule.
What Is the 3-2-1 Backup Rule?
It is a rule that will make your life easy. A mistake many businesses make is having a single backup. Having only one backup is never enough especially for businesses. To overcome a data catastrophe, you need to follow a 3-2-1 backup rule.
This rule dictates that you create three copies of your data. One copy will be considered the primary copy and the other two will be backup copies. This is what the 3 represents in the 3-2-1 rule. The 2 in the rule stands for storing your copies in at least two types of storage media ( hard drive, NAS, etc). The 1 in the rule wants you to create a cloud backup.
This rule is a solid way to not lose your data as a business. This rule enables you to have multiple backups so if something happens to one backup, you can use the other one. It also enables you to utilize different platforms for creating backups which are very wise. Have your data backed up using this rule.
Now if you have multiple backups, you can not only survive a cyber-attack but also overcome any physical disaster like fire in your office. 
A Reliable Tool to Cater to All Your Backup Needs
Is your business looking for a credible tool to back up its data? Spare yourself from all the searching because we have pinned down the most trustworthy tool. The EaseUS Todo Backup Enterprise is an incredible tool that every business should have.
It is a single solution to all the above-mentioned problems. It offers unbelievable features and backup options. Not only this, you get a good number of handy tools with this software too.
The EaseUS Todo Backup Enterprise is a tool we consider mandatory for every business. The list of features is long as it offers everything one can imagine.
Let us walk you through its features:
It can create a backup to the network drive.
You can back up to Cloud(google drive, dropbox, ) using this tool.
Full/Incremental/differential backup is offered by this tool.
It also provides the option to disk clone, migrate OS to SSD/HDD.
It has a mind-blowing feature called Smart Backup that allows you to create an automatic backup.
You also get SQL/Exchange Backup and Restore with this tool.
Various options like System/File/Disk/Outlook Email Backup and restore are available.
Another good feature is Disk/Partition Backup and restore.
You get Centrally management (by EaseUS Backup Center) with this tool.
It has an Image-Reserve Strategy.
It offers Universal Restore.
Backup Options you get:
For enhanced security, it offers password protection.
It notifies you through email about all the happenings.
Pre/Post Command is another great option given by this tool.
Tools that come with the software:
OEM Rebrand Service
PXE Server
P2V/Command Line
Mount/Unmount image
Check Image
WinPE Bootable CD
How to Backup with EaseUS Backup Todo Enterprise
Just download the software from the easeus.com website and launch it on your computer. The rest is self-explanatory as the tool is very easy to use. You will find all the relevant information on their website as well.
EaseUS Todo Backup Enterprise comes with a wide array of practical and solid security features for businesses to manage their machine OS and data. On top of that, one of the must-do preparations is an emergency boot disk, from which you can boot a failed machine or revive a dead operating system and restore valuable data.
Here's how you can create an EaseUS emergency disk:
Step 1.Run EaseUS Todo Backup on your computer, and click "Tools" > "Create Emergency Disk". 
Step 2. It will pop up the Create Emergency Disk window. You can choose to create an ISO image of your system, or create a bootable USB or disc. 
Most people will choose to create a bootable USB. If there is a problem with your computer, just plug in the USB flash drive, it will start your computer with EaseUS and restore the data to the computer.
Remember to prepare a USB drive with enough space which can be written and read. Connect the USB drive to your PC.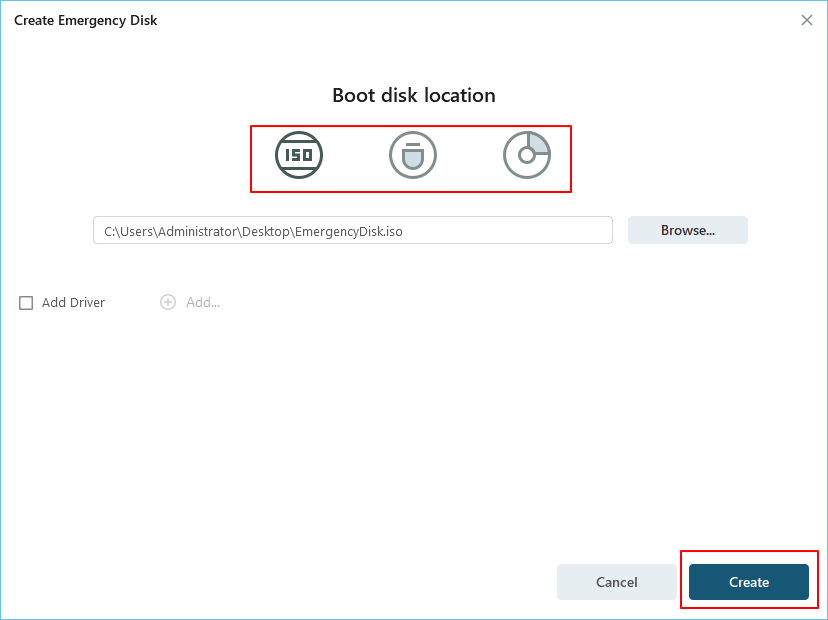 Step 3. When finish, click "Create" to create a bootable USB drive.
By browsing the product for a while, you'll be surprised to see that you can not only use it as regular business data & system backup software but also a disk/server cloning software. And, you can also back up the RAID hard drive with it.
Conclusion
We can not reiterate enough that business data backup is necessary for all businesses no matter big or small. You need to have a backup if you want to power through any cyber crisis. The EaseUS Todo Backup Enterprise is a credible tool to use. It will meet all your backup needs with just a click. It is extremely handy. It will make backing up a breath of fresh air for you. You can download it now to try it out now. 

Updated by Larissa
Larissa has rich experience in writing technical articles. After joining EaseUS, she frantically learned about data recovery, disk partitioning, data backup, and other related knowledge. Now she is able to master the relevant content proficiently and write effective step-by-step guides on computer issues.

Jean has been writing tech articles since she was graduated from university. She has been part of the EaseUS team for over 5 years. Her special focuses are data recovery, disk partitioning, data space optimization, data backup and Mac OS. By the way, she's an aviation fan!