A Windows bootable USB memory stick holds everything which enables a computer to start. So, did you create your own bootable USB flash drive or did you ever try to boot from USB on a Windows computer successfully? Wait, what if bootable USB not working in your hand? Then it's worth your while to stop by this article, which collects 3 effective solutions to help fix a not working bootable USB hard drive in Windows 10, 8.1, 8 and 7.
Check the Scenarios That Possibly Tell You Bootable USB Not Working
Bootable USB is not detected as a boot device;
Bootable USB not showing up or recognized in bios;
Stuck on the boot menu screen and won't proceed;
Can't boot from USB even select the right boot option.
Suggestions for a Quick Error Check and Troubleshooting
Different manners of USB installation media creation account for different boot failures. As we know, some popular ways to create a bootable USB or disc include manually downloading iso image from Microsoft page, using third-party USB bootable software or creating bootable USB using cmd without any software.
Hence, in order to instantly find out where goes wrong with your own bootable USB stick, we have some useful suggestions here.
1. Take your USB hard drive and use it on another computer, see if it works.
2. Disable Safe boot and change the Boot Mode to "CSM" or "Legacy" instead of "UEFI".
3. If you created a Windows To Go USB flash drive and see the error message "this is not a removable drive and isn't compatible with Windows to go", it means that you're right now creating Windows To Go with non-certified USB flash drive, and this type of bootable USB will not be working.
Last Resort: Start over to Make a Bootable USB Flash Drive That Ensures 100% Working!
In case that all three workarounds failed to rectify the problem, it's time to take the last chance to make USB drive bootable. EaseUS Todo Backup offers a brilliant feature called "Create Portable Windows USB drive", and it's recognized as the best alternative function of the famous Windows To Go creator in Windows 8 and higher Windows Enterprise editions.
Generally, no matter which Windows version or edition users are running right now, they're allowed to install Windows OS on a USB flash drive that can be taken anywhere on any computer. Most of all, it creates a bootable USB flash drive without boot problems.
To fix your bootable USB not working issue, turn to this system backup software and create a new bootable USB drive now!
Video tutorial:
Step guide:
Step 1. Launch EaseUS Todo Backup. Expand the menu and click "System Clone" in the lower position.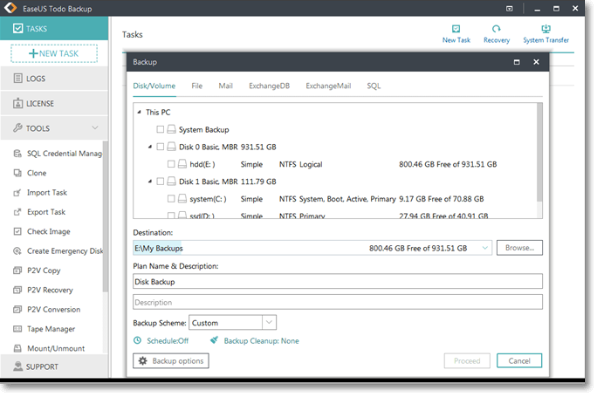 Step 2. On the "System clone" window, the software will choose the system partition and boot partition by default. Just Choose the USB drive as the destination disk.
Click on "Advanced options" and then "Create Portable Windows USB drive". Click "OK".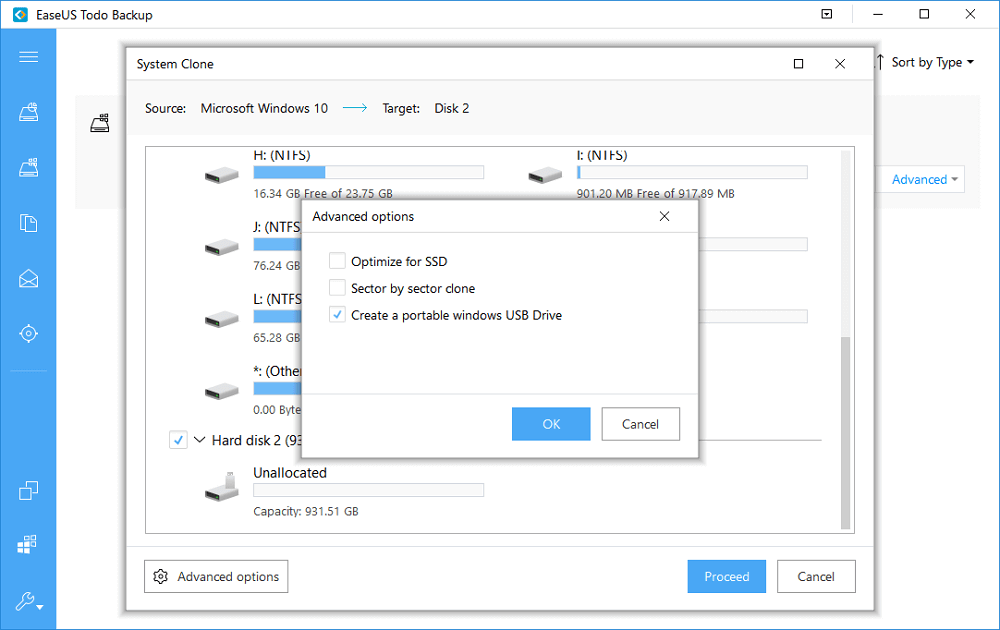 Click "Proceed". The software will start immediately cloning the default partitions of your desktop/laptop to the USB drive. After the cloning process is over, you can safely plug the USB drive out.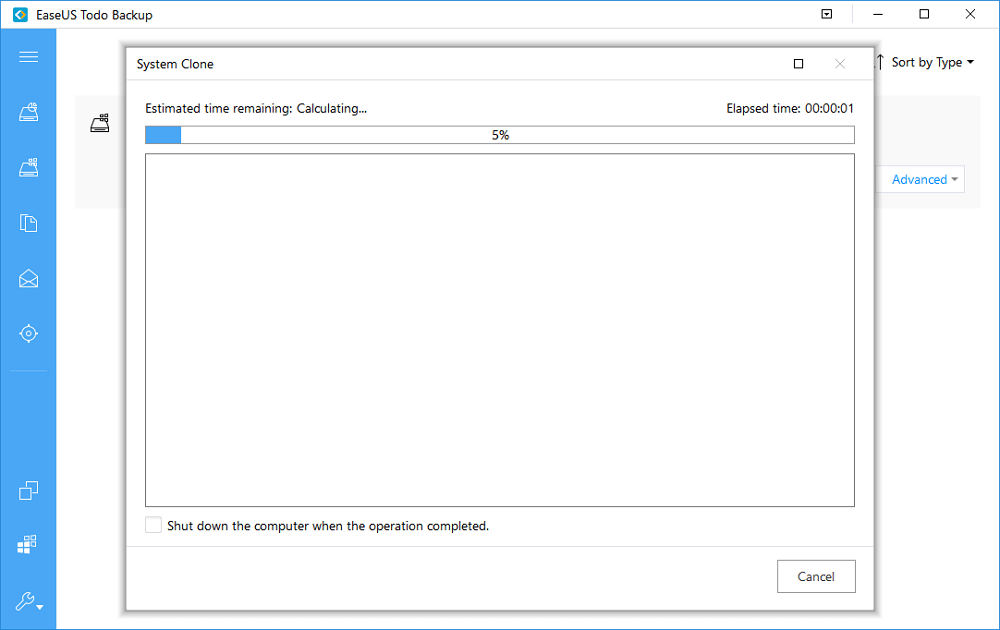 Step 3. To boot the cloned system from the USB drive on other Windows devices, just connect the drive to the device. After the connection,
Wait for the computer configuring system settings and you will finally arrive at the desktop screen that's exactly the same with that of the cloned system.
Put the "username" and "password" of the cloned system.
Done. You should now successfully enter the cloned system.