Quick Navigation:
2. Best Xbox Games You Should Play (Top 11!)
Xbox is unarguably the best gaming console all in the world. Most gamers use Xbox to play games with high-end graphics and immersive gameplay, which is challenging for the PC specs to handle. Xbox comes with all the necessary features to support high-intensity games that allow the users to enjoy the gameplay without limitations.
The top Xbox games are a diverse collection of titles that reflect Microsoft's last-generation consoles. However, if you don't know what the best Xbox game is, you'll find it out in this article. Let's get started!
Overview of Xbox
In the console wars, Microsoft joined the fray on November 15, 2001, debuting Xbox first in North America, followed by Japan, Europe, and Australia a few months later. Over the last two decades, essential inventions and upgrades have been made to the Xbox.
To make online gaming what it is today, Microsoft invested in the internet and a hard drive in the first Xbox; the latter, which became a prevalent and long-lasting console generation, also saw the growth of HD and independent game developers thanks to Xbox Live Arcade.
The section below covers the best 11 Xbox games to ease your quest to find the best Xbox games.

Free Windows Backup Software - EaseUS Todo Backup
Precaution is always better than cure. EaseUS Todo Backup is a free data backup and protection tool that helps every user to prepare in advance. Back up your system drive, files, folders, and disks with this tool now. 
Best 11 Xbox Games You Should Play
1. Fortnite
Compatible Xbox Devices: Xbox One, Xbox One S, Xbox One Series S, and X
Price: $39.99
Fortnite by Epic Games is an online video game released in 2017. Fortnite's battle royale mode is prevalent, allowing players to compete among themselves to be the last man/woman standing. In its present version, the game's ever-expanding world has a plethora of character skins, weapons, and maps to enjoy. The ability to create forts in the middle of combat fits neatly into the game's meta, helping Fortnite stand out from its genre peers. 2. Red Dead Redemption 2
Compatible Xbox Devices: Xbox One, Xbox One Series S
Price: $29.85
The Red Dead Redemption 2 was launched in October 2019. In addition to its iconic Grand Theft Auto franchise, Rockstar Games is renowned for its cowboy western-themed games. Red Dead Redemption 2 is a masterwork that argues forcefully for the status of video games as works of art. If you want to get the experience of a criminal, this is your game. You'll be riding horses, committing rail robberies, and getting into dramatic shootouts. With its robust multiplayer component, you'll even be able to play poker and engage in online pranks.
3. Forza Horizon 5
Compatible Xbox Devices: Xbox Series X and S, Xbox One
Price: $59.99
Forza Horizon 5 was launched on November 5, 2021, for Premium subscribers. Simulation racing fans will find much to like in the primary Forza Motorsport titles, but those who prefer arcade thrills will find the offshoot series considerably more appealing. Forza Horizon 5 transports players to Mexico, where they may take off-road and on-road challenges. You'll be able to get a lot of mileage out of your trip to Mexico if you have access to many vehicles.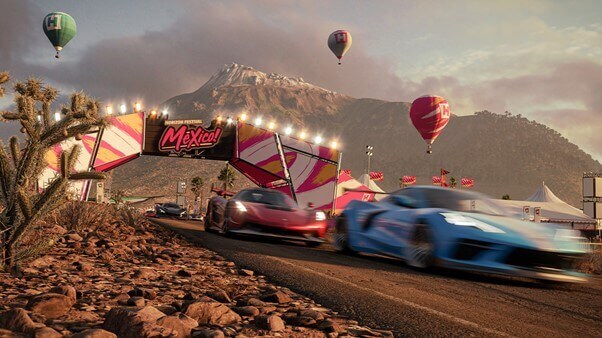 4. Halo 2
Compatible Xbox Devices: Xbox 360
Price: $20.99
On November 9, 2004, Halo 2 was released in Canada, Australia, New Zealand, and the United States. With Halo 2, the Halo series takes a giant leap forward into the gaming world. To rid Zeta Halo of the Banished and deactivate his old AI partner, the Master Chief sets off on an epic journey. The game's unique combat system and vehicles work well in the game's colossal hub environment, and the multiplayer mode includes traditional and new modes to play.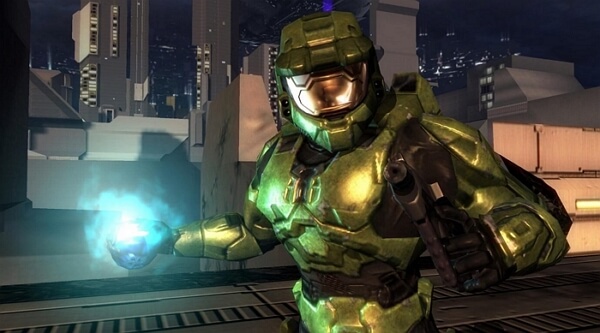 5. Star Wars: Knights of the Old Republic
Compatible Xbox Devices: Xbox One
Price: $93.99
The Star Wars: Knight of the Old Republic was published in North America on July 15, 2003, and in Europe on September 12, 2003. The first Star Wars role-playing game, Knights of the Old Republic, takes us back even farther in time in a galaxy far away, allowing players unprecedented freedom and choices. It's one of the finest Star Wars tales ever told, and it deserves to be celebrated.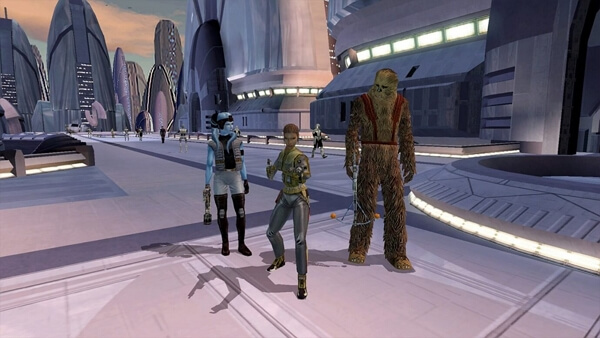 6. Grand Theft Auto: San Andreas
Compatible Xbox Devices: Xbox One
Price: $19.99
Rockstar North developed San Andreas and was released by Rockstar Games in 2004. It is the seventh Grand Theft Auto game overall and the fifth primary entry in the series, after Vice City in 2002. San Andreas excels, even at the minor detailing in the graphics. For example: standing on any street for a few seconds can reveal a slew of little tableaus. Pedestrians bump into each other, make rude remarks, and run over. If you're in an unfavorable neighborhood, criminals wearing rival gang colors will swagger up, threaten you, and attack you.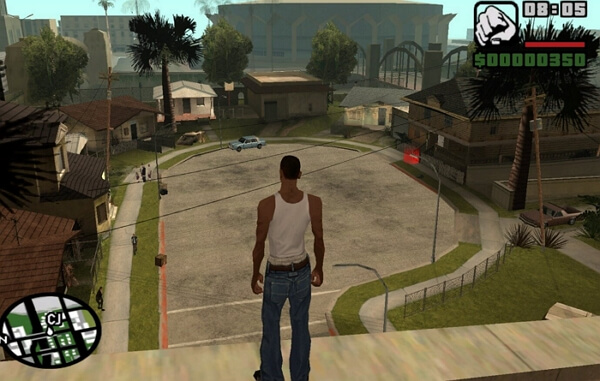 7. FIFA 22
Compatible Xbox Devices: Xbox One and Xbox Series X|S
Price: $69.99
Developed by Electronic Arts, FIFA 22 is a football video game. FIFA 29 was published for Xbox One and Xbox Series X/S on October 1, 2021, and is the 29th game in the FIFA series. The second year in a row, Kylian Mbappé has been the cover star of FIFA. The improved visuals and animations in FIFA 22 encourage a more systematic and rewarding approach to the game's goals. Career Mode and Volta Football in FIFA 22 have received minor improvements ahead of a complete overhaul.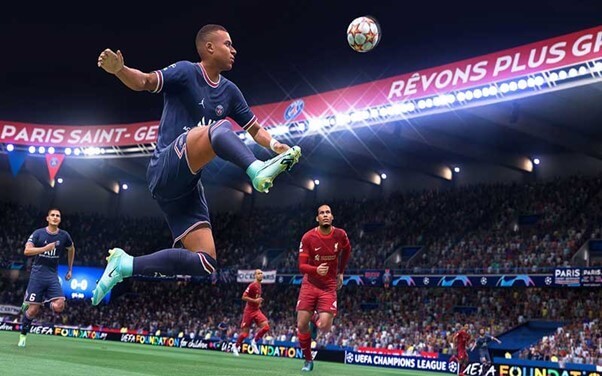 8. Tom Clancy's Rainbow Six Siege
Compatible Xbox Devices: Xbox One
Price: $49.99
In 2015, Ubisoft Montreal created and released Tom Clancy's Rainbow Six Siege, an online tactical shooter video game. Rainbow Six: Siege's opening minutes are more reminiscent of a horror-thriller than an all-out first-person shooter. The stomping of military boots fills the room with an ear-splitting din. And once the mayhem begins, you'll find yourself in the middle of a bloody, strategic conflict that shows no mercy.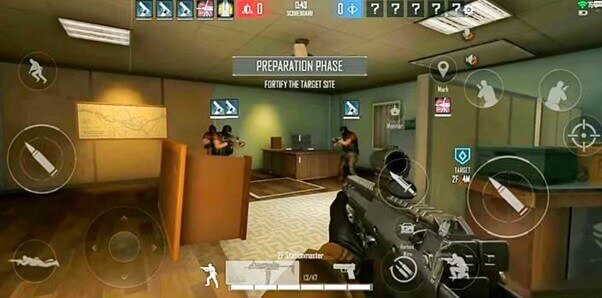 9. The Witcher 3: Wild Hunt
Compatible Xbox Devices: Xbox One
Price: $24.99
Geralt of Rivia made his Xbox 360 platform debut with The Witcher 2: Assassins of Kings, followed by an enormous open-world adventure, The Witcher 3: Wild Hunt. With so many masterfully written storylines in a harsh, war-torn, morally ambiguous world, The Witcher 3: Wild Hunt, published in 2015, stood out as one of the most memorable titles in contemporary gaming. It also has two of the finest expansions, with Blood and Wine being a superb game in its own right.
10. Metal Gear Solid 5: The Phantom Pain
Compatible Xbox Devices: Xbox One, Xbox Series X, and S
Price: $19.99
Developed by Kojima Productions and produced by Konami, Metal Gear Solid V: The Phantom Pain is a 2015 espionage game. Metal Gear Solid V: The Phantom Pain's basic gameplay is still a fantastic journey through Snake's mission in Soviet-occupied Afghanistan and the Angola–Zaire border area.
11. Apex Legends
Compatible Xbox Devices: Xbox One, Xbox Series X, and S
Price: $99.99
Apex Legends was released in February 2015 for Xbox. It is amongst the best hero shooters/battle-royale experiences on the market today, created by EA's most treasured development division. With a diverse roster of heroes, each with their unique skills, Apex Legends lets you team up with your companions and fight alongside them. Intense shooting, fluid mobility, and a constantly shifting terrain keep things interesting.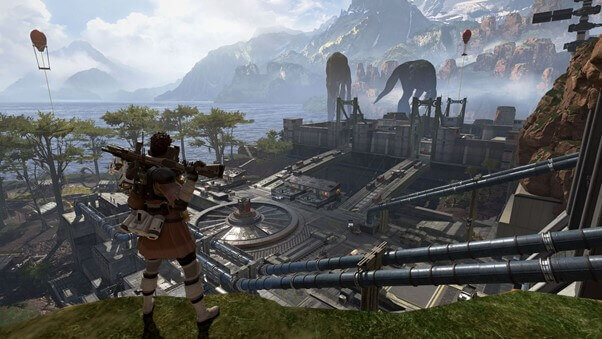 Conclusion
As stated above, Xbox is amongst the finest gaming consoles available. Playing games on Xbox helps the user enjoy the gameplay in high-end graphics. However, finding the Best Xbox Game is challenging, but this article has solved this issue by reviewing the finest ones available. Pick the game that you're interested in and start playing on Xbox!
Updated by Gemma
Gemma is member of EaseUS team and has been committed to creating valuable content in fields about file recovery, partition management, and data backup etc for many years. She loves to help users solve various types of computer related issues.
Taking everything into consideration, we can say that EaseUS Todo Backup Home can offer you a little extra sense of security with a set of advanced tools. The interface provides quick adaptation, every process guiding you all the way through so you don't get stuck or further damage your system rather than keeping it safe.

 Read More

EaseUS Todo Backup Free lets you create backups of your important files or your entire computer through its streamlined interface. Just choose the backup type you'd like to get started, and let the program do the reset.

 Read More

EaseUS includes all the features I expect from backup software like versioning, incremental backups, and scheduling. For more advanced users, EaseUS allows you to install a pre-boot environment onto your hard drive so you can use it to restore files without burning a CD or putting it on an external USB drive.

 Read More

EaseUS Todo Backup
Smart backup tool for your files and entire computer in Windows 10/8/7.
Install Windows on Multiple Computers at Once? No Problem!
Learn how to install Windows 11/10/7 and special programs/software on a batch of computers. Use 10 minutes to do the 10 hours work without making a single mistake!
Get Free Solution!