Quick Navigation:
With rising cases of ransomware, cyber attacks, and virus attacks, your valuable business data is always at risk of getting affected. Free cloud storage is a beneficial option for storing your vast bulk of essential files, folders, etc. But when it comes to opting for the best one, several aspects, like price, use, service quality, etc., are running through your mind regarding cloud storage. After going through regressive research, we are listing some best cloud storage for business options for you to check out.
Choose the Best Cloud Storage for Business, WHY? 
Oping the best cloud storage helps you look after various issues like cyber attacks, ransomware, etc. So an apt cloud storage solution can help your business get protection from these. While choosing the cloud storage services, you might be confused by the 200 GB cloud storage or other bigger storage. Given that, you can consider the following aspects;
#1. Easy to use: The user interface must be interactive, simple, and easy to access, even by a beginner.
#2. Service Quality: Opt for the service that offers more capabilities with quality.
#3. Security: Look for the availability of ransomware protection and backup encryption as security measures.
#4. Performance: The overall feel of the software matters a lot, whether it is a specialized client, web browser, or mobile app, as per your use.
#5. Cost-effective: It may be the last but crucial aspect wherein the software must be able to provide value for money. 
Top 9 Best Cloud Storage for Business
Sometimes you may find that storage devices like hard drives get damaged or infected with viruses, and you lose your business data instantly. So, a better solution is using cloud backup software instead. To guide you better, we have researched and curated the top 9 solutions for your reference here to help you back up your user data.  
1) EaseUS Todo Backup Home
EaseUS Todo Backup Home tops our list as the best cloud storage for business, which provides free 250GB cloud storage space for any user. Plus, it is a complete backup solution that helps restore files even for personal use. With an added facility for cloning, upgrading, or transferring the system with ease, EaseUS stands up to its name. The Security Zone aids in providing crucial information from any ransomware.  Most importantly, it is one of the best cloud backup software that allows you to create almost any backup and save it in the cloud.
EaseUS Todo Backup Home
Create a security zone backup, the inaccessible partition that keeps it unaffected by some ransomware or malware
Provide a multi-path for cloud storage
Create an emergency CD/DVD/USB disk that works when Windows fails to boot
Help with system/disk cloning and provides you with multiple options for cloning
Price: Yearly at $39.95; Perpetual at $59.95; Lifetime Upgrades at $79.95
Encryption: End-to-end encryption is available with AES 256-bit, which gives surety for data protection and can apply to full system image backups and files. 
2) Dropbox
With modern standards for encryption Dropbox comes up as one of the options for the best cloud storage for business. Its unique architecture for storage allows protection for your sensitive data. In addition, it protects data from ransomware, data breach, malware, and brute force attacks.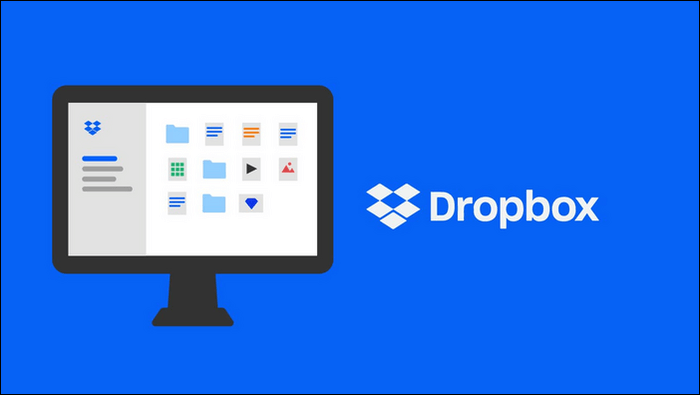 Key features:
Provides data protection for files that are in transit for apps or servers.
A split facility is available for files for blocks that are individually encrypted.
Delta sync facility for blocks that have been modified.
Does not provide unauthorized access with protection controls.
Price: Standard at $15/user/month; Advanced at $24/user/month
Encryption: It uses 256-bit AES (Advanced Encryption Standard) and SSL or TLS for data protection between servers and apps.
3) Backblaze
Backblaze provides you with multiple options for restoring your data, whether files, folders, or anything else. You get server protection, security of NAS Veeam, and workstations.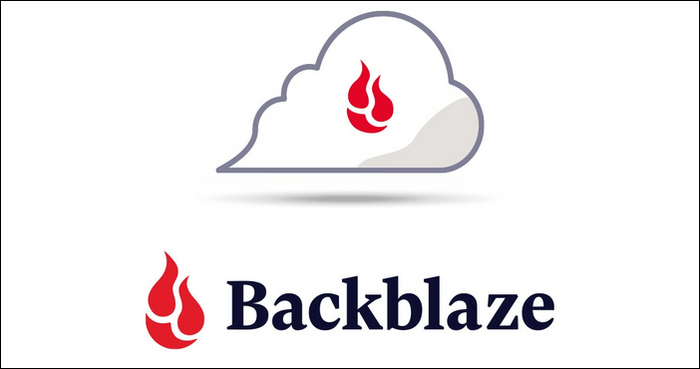 Key features:
It helps in protecting from data disasters for your business.
It efficiently works with S3 compatibility along with native GUI, API, etc., for moving and managing data without extensive coding.
It helps save and distribute globally by using free egress to CDN partners.
It helps retain long-term archives with the availability of cloud object storage that is S3 compatible.
Price: Monthly at $7; Yearly at $70; 2 Years at $130
Encryption: Built-in data encryption facility is available for scheduled files lined for backup.
4) SpiderOak
SpiderOak stands among the solutions for the best cloud storage for business. It ensures the safety of your data along with capabilities like sharing, syncing, and backup for all devices. It works well with every account linked to your device.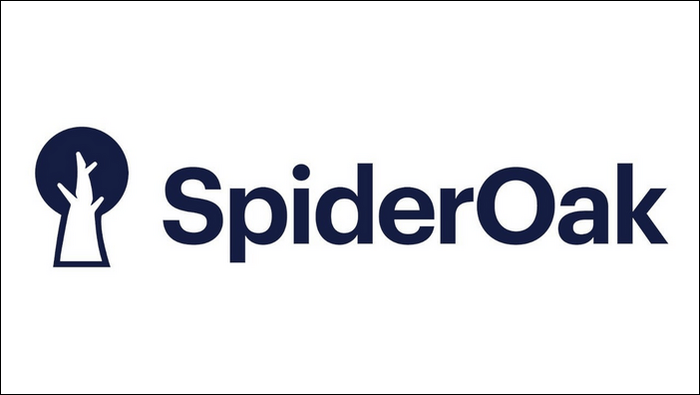 Key features:
The availability of Point-In time recovery ensures data gets restored to the original state before a malware attack.
The availability of file-sharing support ensures file security using a web0-based interface.
Creating self-destructing and temporary links for single files in backup provides enhanced security.
There is support for Windows, Mac, and Linux devices for seamlessly syncing data between devices.
Price: 150GB for $6/month/user; 400GB for $11/month/user; 2TB for $14/month/user; 5TB for $29/month/user.
Encryption: It ensures data protection before you leave your PC. Moreover, data encryption is available even in transit and rests on SpiderOak servers.
5) Syncplicity
Among the best cloud storage for business, Syncplicity is a powerful option. It helps in providing content collaboration along with file sharing at enterprise levels. It also meets all the syncing needs of your business data. Finally, the hybrid cloud structure works well with the workforce and aids its modernization.

Key features:
It gives you the independence of working from places making enterprise solutions feel like a consumer solution.
It comes with a hybrid-cloud architecture.
It helps modernize the workforce by storing files on private/public clouds or premises.
It provides global content security with safety controls and maximum visibility.
Price: 100GB at $5/month/individual for personal; 300GB at $5/month/individual for business.
Encryption: With AES 256 encryption, your fields are stored on local servers and EMC servers.
6) Carbonite
Do you want the best cloud storage for business that works for your home as well? Then Carbonite can help you achieve your goal. One-click backup is available for your videos, photos, and files. However, there is no availability of mirror image backup.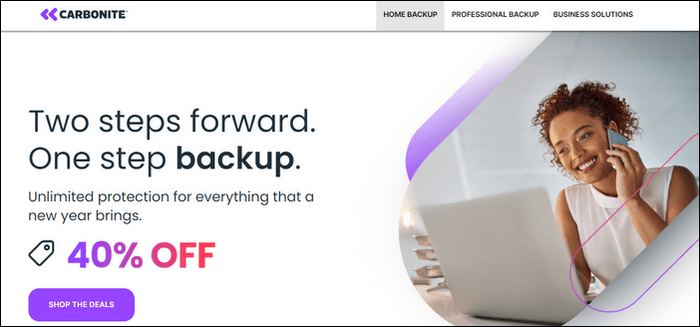 Key features:
It comes with robust encryption that has SSL/TLS along with AES 256-bit.
Availability of multiple options to restore your stored data.
It provides a provision for manually adding files over 4GB to the backup.
It has 64-bit software that offers better mobility of data while transferring it.
Price: Basic plan at $4.16 per month; Plus, at $5.99 per month; Prime at $7.49 per month.
Encryption: An optional private and 128-bit transfer encryption key is also available.
7) OneDrive
Microsoft has been dominating markets in cloud computing, and OneDrive springs up as an example. It comes under the category of best cloud storage for business. It provides seamless integration with services offered by Microsoft, including Office. Additionally, it is integrated into Windows as well. However, the collaboration specification is not free, and your information is accessible and visible to Microsoft.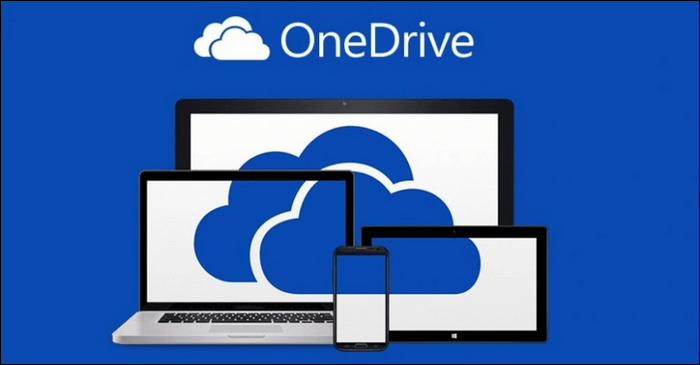 Key features:
The collaboration tools work very well.
Great integration for apps.
Availability of plenty of free storage.
Availability of installing Office on five different devices.
Price: Free up to 5GB; 1TB for one month at $6.99
Encryption: There is no provision for zero-knowledge encryption.
8) IceDrive
If you have a small business and looking for affordable yet best cloud storage for business, then Icedrive is for you. It provides cloud storage plans at nominal prices. Moreover, you can also opt for lifetime packages to avoid recurring payments. With 10Gb cloud storage, it also provides 3GB bandwidth daily. It also provides no client-side encryption.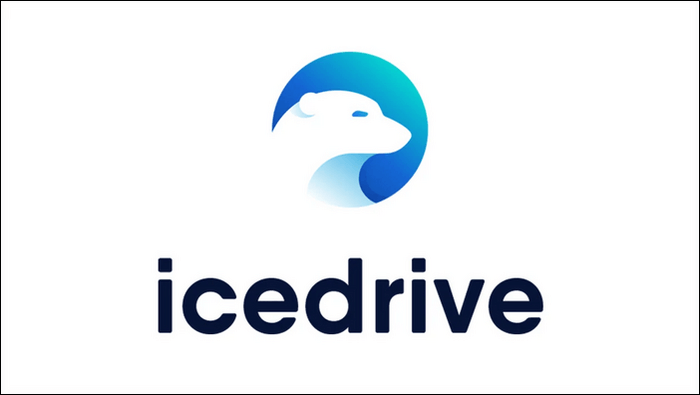 Key features:
It provides a decent amount of storage for your small business.
It offers a good bandwidth for ensuring seamless services while using cloud services.
It includes password protection for controlling access to shared files.
A share timeout makes files available for a specific amount of time.
Price: Yearly package at $49.99; Lite version for $.67 per month; Pro version for $4.17 per month; Pro+ version for $15 per month
Encryption: It provides encryption as Client-side, Zero Knowledge, and Two-fish encryption.
9) JustCloud
Among the best cloud storage for business options, JustCloud also finds its place due to its variable uses. With JustCloud, you can access your system from anywhere at any given time. It is a simple solution that assists you with secured and fast cloud availability for storing your files. You can protect your files automatically with this software.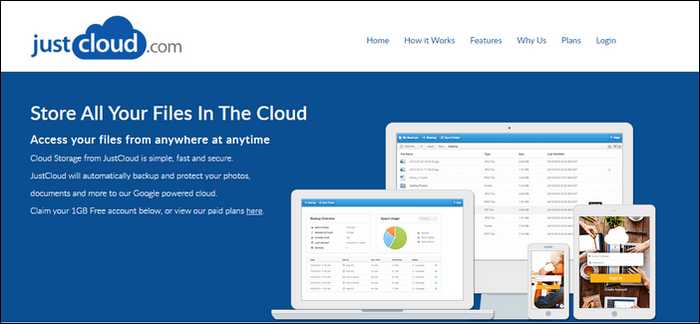 Key features:
It helps sync multiple devices for syncing your sound files across various systems and devices.
It assists you with the mobile access browse feature for accessing and backing up your files from your mobile.
It helps in sharing files along with folders with your family and friends.
It gives top priority to file protection for your files.
Price:
A monthly subscription starts from $28.88 per month.
Six months subscription at $26.39 per month as a bundle of $158.32
One-year subscription at $23.88 per month as a bundle of $286.56
2-year subscription at $21.38 per month as a bundle of $513.12
Encryption: Available. It ensures the safety of your data when you store something using third-party sources. 
Wrapping Up 
We hope to provide valuable solutions to find the best cloud storage for business. You can check each option listed along with its available features. It will help you decide which one to opt for, for your business needs. However, we suggest EaseUS Todo Backup Home as a one-stop solution for all your cloud storage needs. The end-to-end encryption facility keeps your data safe, and easy to use interface makes the solution handy.
Best Cloud Storage for Business FAQs 
We have covered most information in our write-up, and for anything else, you can check our popular FAQs.
1. What is the best cloud storage for businesses?
You can always go right with EaseUS ToDo backup Home as it provides AES 256-bit encryption for file/disk along with complete system image backups. 
2. Which is the most reliable cloud storage?
A few options are reliable as cloud storage: Dropbox, Syncplicity, and OneDrive. You can choose any one of them at your convenience and use. 
3. Which cloud service model is best for a small business?
SaaS (Software as a service) is the best cloud service model for small businesses. 
4. How much cloud storage does a small business need?
In case you are dealing in a small business with less than ten employees, allocating 10GB/user of cloud storage will be feasible.
Was this page helpful? Your supoport is truly important to us!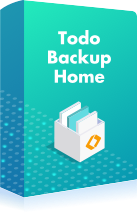 EaseUS Todo Backup
EaseUS Todo Backup is a dependable and professional data backup solution capable of backing up files, folders, drives, APP data and creating a system image. It also makes it easy to clone HDD/SSD, transfer the system to different hardware, and create bootable WinPE bootable disks.
Updated by

"I hope my articles can help solve your technical problems. If you are interested in other articles, you can check the articles at the bottom of this page, and you can also check my Facebook to get additional help."…

Read full bio

Written by

Jane is an experienced editor for EaseUS focused on tech blog writing. Familiar with all kinds of video editing and screen recording software on the market, she specializes in composing posts about recording and editing videos. All the topics she chooses are aimed at providing more instructive information to users.…

Read full bio