Are you willing to back up Google Drive automatically? If yes, keep reading this guide until the end to get the best answer.
Data security is one of the major concerns that most users face. As we have progressed with the technology, it has become relatively more straightforward for the users to save their data on the cloud services rather than the physical ones. The cloud options not only provide extreme convenience to the users but also ensure the absolute security of the data. 
Overview of Google Drive Automatic Backup
Google Drive is one of the leading cloud services that offers easy access to stored content. It is one of the most accessible cloud services to use that provides an excellent chance for cloud newbies to backup their data securely. For example, Google drive allows you to backup your photos in a safe way. Google Drive is also one of the largest cloud platforms available that owns billions of users globally. 
It doesn't matter which mobile device you use on the Google Drive app comes up as a downloaded and installed option on your device. Whenever a person creates a personal Google account, a Drive account gets automatically created for the users. 
Google Drive allows users to back up and sync files on Google Drive automatically. The same is quite efficient for enabling perfect data protection and conveniently managing them from another device. Users of Google Drive are free to create, edit and share the related file in collaboration with other devices.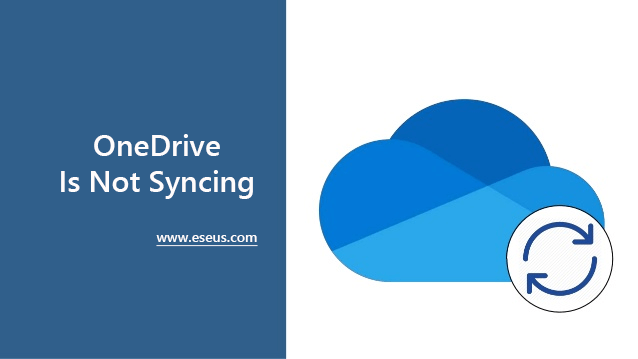 Not everyone likes to upload files to Google Drive manually. If you are also one who doesn't prefer spending your time uploading files on Google Drive manually, you can opt for the Google Drive Automatic Update without any issues. 
How to Set Up Google Drive Automatic Backup
Google Drive features an automatic update that makes creating a continuous link between your cloud and computer device easier. If you are also willing to enable Google Drive Automatic backup, here we are with the detailed process that will make things convenient for you.
Step 1. Launch Google Drive on your device and tap on the gear icon at the top right corner of your Desktop. If you don't see it, you can always download, install and sign in with your account.
Step 2.  When it launches, you have two options—My Computer or Google Drive. Select My Computer and tap on the Add Folder option to proceed with the process.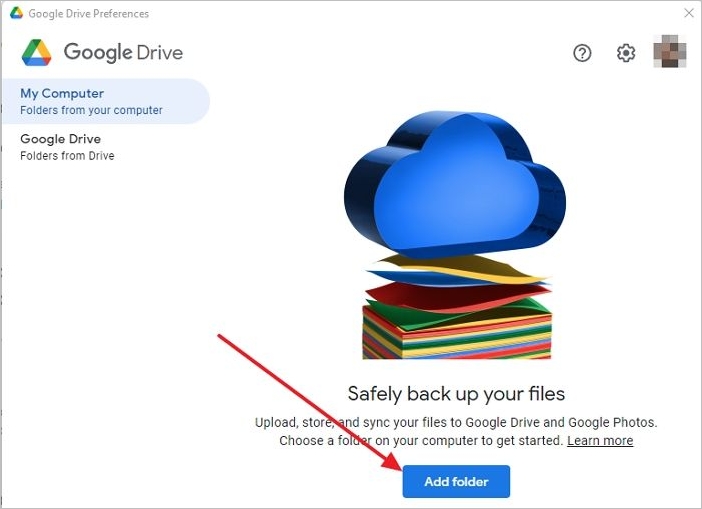 Step 3. Next, you must select whether to sync all of your files to the cloud or just some photos and videos. To enable the same, you can easily choose Sync with Google Drive or Backup to Google Photos. Next, you must tap on the Save option to initiate the backup process successfully.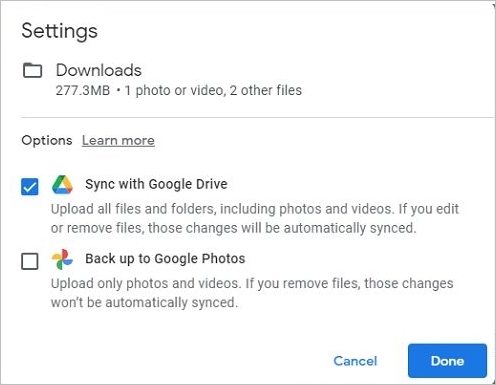 Related Articles: How to Upload Files to Google Drive Automatically
You can read the "Related Articles" to automatically get more guides about uploading files or data to Google Drive.
Bonus Tip: Automatically Back-up to Google Drive with EaseUS Todo Backup 
EaseUS Todo Backup has emerged as one of the leading automatic backup options for Google Drive. The platform is designed to provide unlimited support to the backup files, systems, disks, and partitions to the third-party cloud services, local drive, NAS, and much more. The platform comes up with a wide range of backup options and makes it convenient for the users to create a WinPE bootable disk to enable successful computer recovery.
It is the ultimate choice for enabling a successful backup process without any issues. Here we are, with some of the most prominent reasons to help you know why EaseUS Todo is a perfect option.
Offers free usage for personal and home usage
Provides a complete backup plan for files, systems, emails, disks, and partitions
Offers scheduled auto backup solution effortlessly.
Provides local and cloud backup at a more accessible end
Offers complete, incremental and differential backup solutions
Can conveniently compress and combine backup images
Provides one-click innovative backup solutions effortlessly
Featured with pre-OS and WinPE bootable USB support
Easy and fast system recovery solution to work on
Featured with Disk Clone and Windows Portable USB Creator 
Here, we will give you the steps to use EaseUS Todo Backup software to backup your data, you can follow the instructions step by step.
Step 1. For the first time you use EaseUS Todo Backup to back up files, click Create backup on the home screen and then mouse click the big question mark to select backup contents.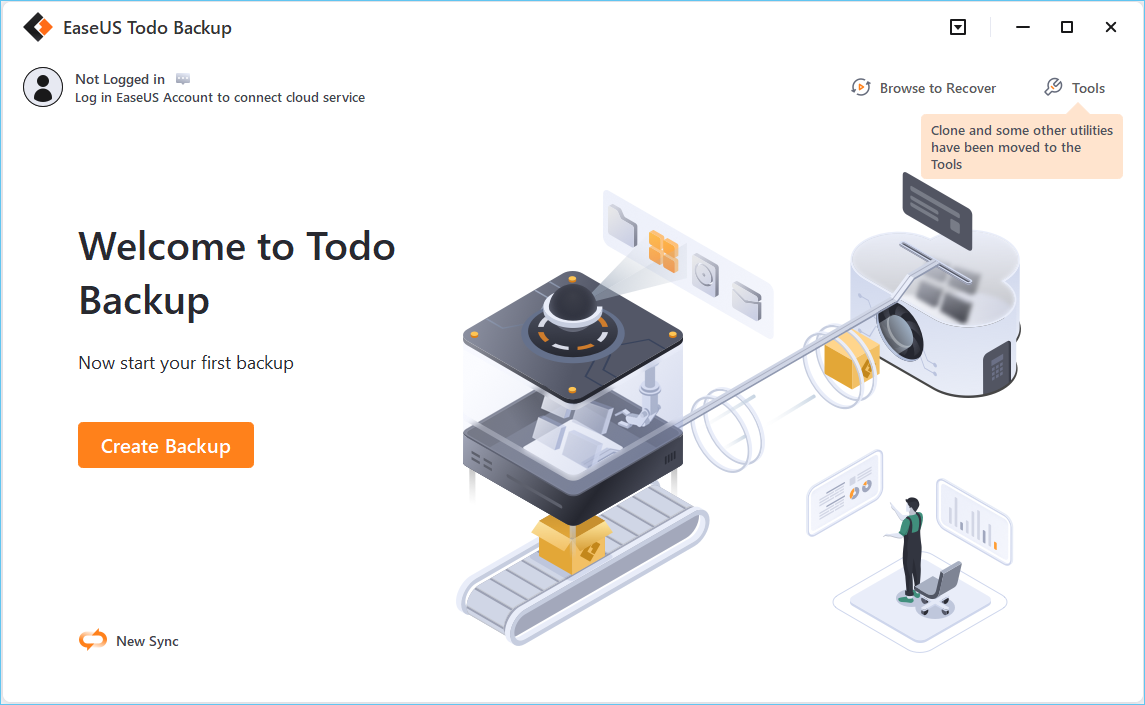 Step 2. Since you're going to back up files and folders on your computer, go on with the "File" backup mode, where you can select pictures, videos, documents and all other types of files to back up.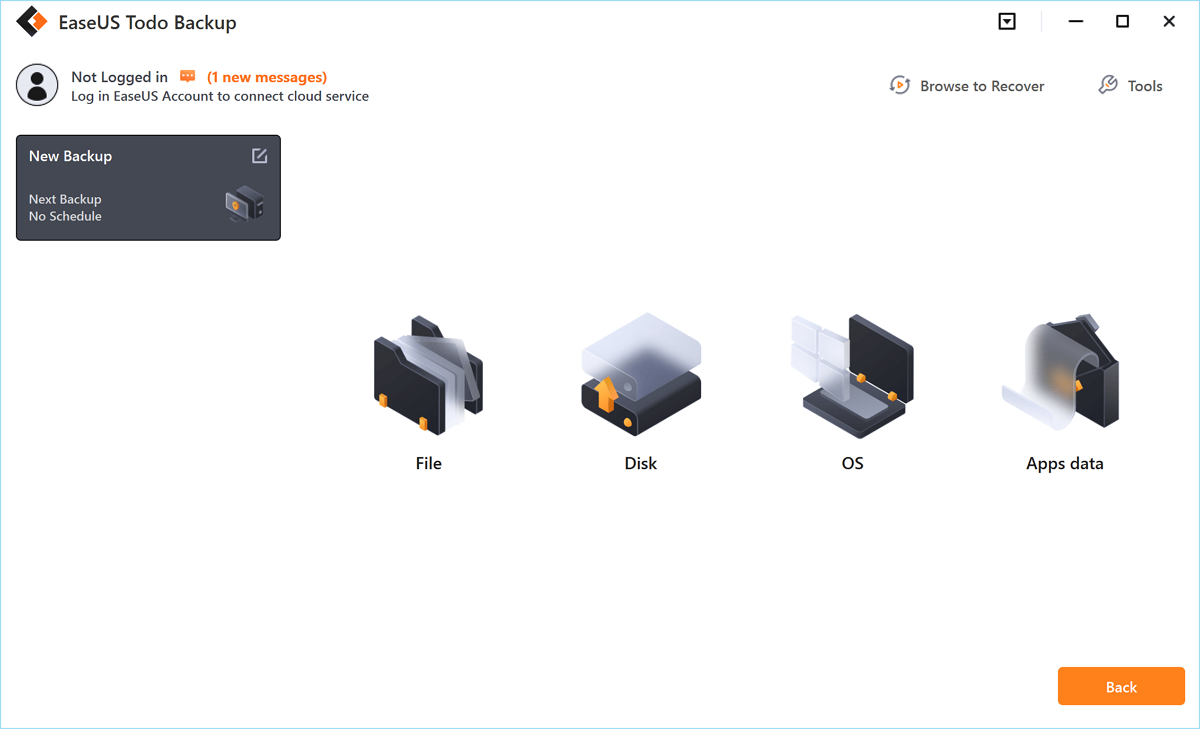 Step 3. Follow the paths to locate the files, folders or directories you want to back up, select them all and click "OK".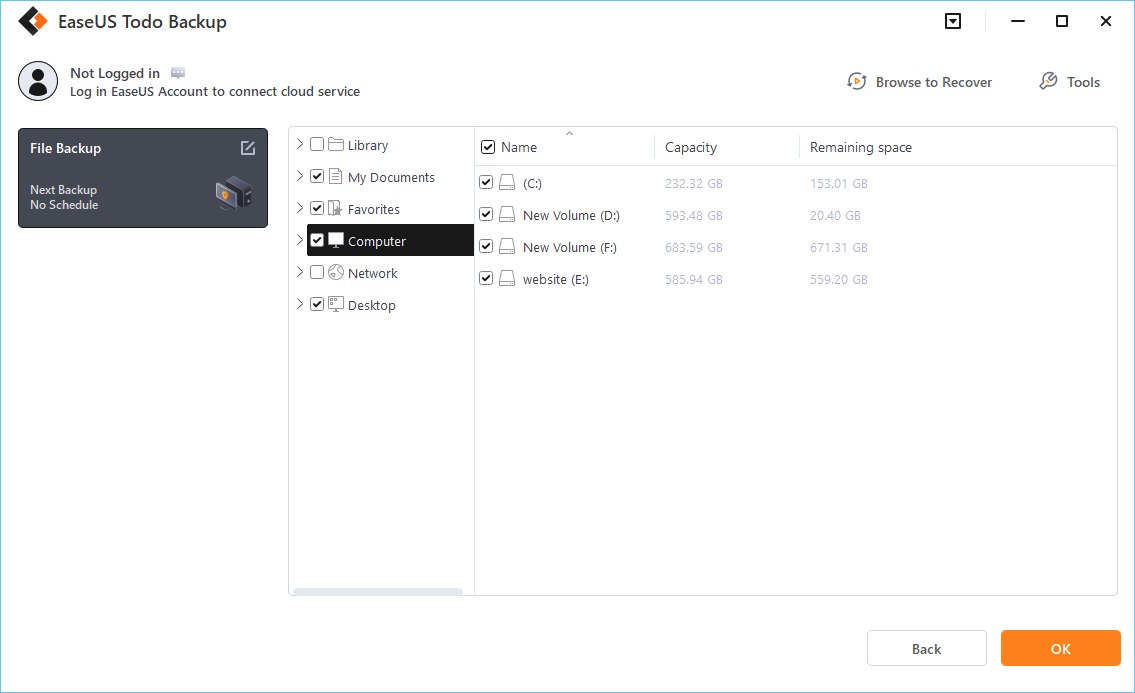 Step 4. Now you need to select a backup location to save and retain the backup.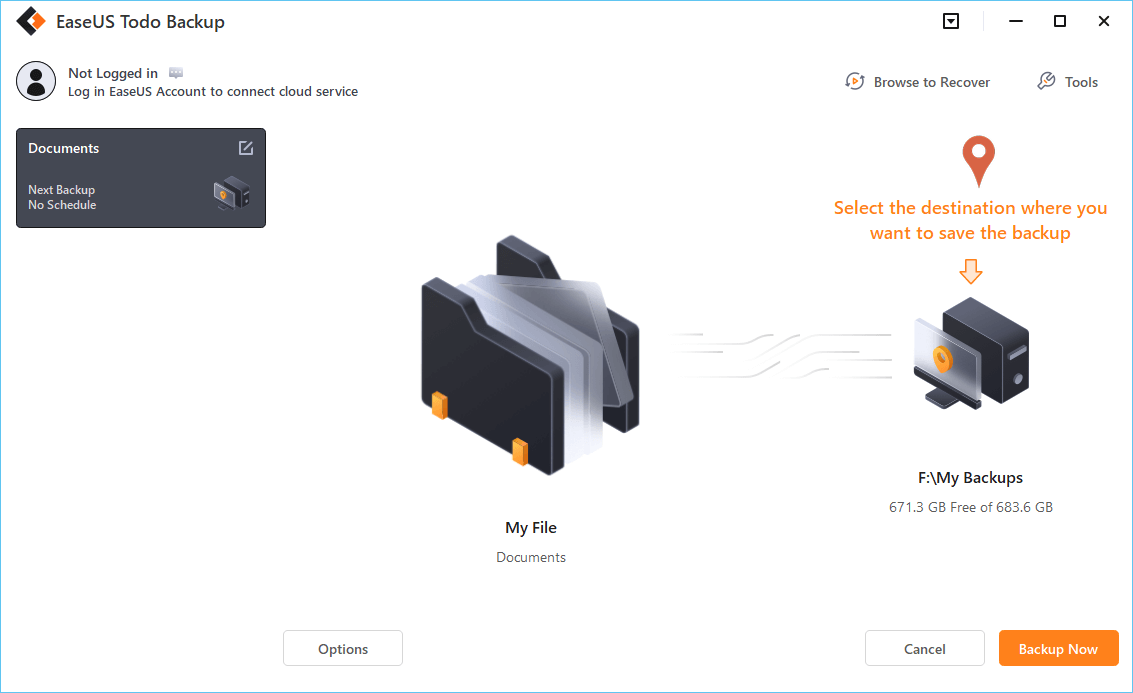 Step 5. EaseUS Todo Backup allows users to save the backup files to every device that is handy for you, like a local hard drive, external USB drive, SD card, network drive, or a NAS drive, plus a cloud drive of the EaseUS brand. We personally recommend users to choose the cloud drive prior to a physical drive to save important backups due to the greater accessibility, flexibility and safety.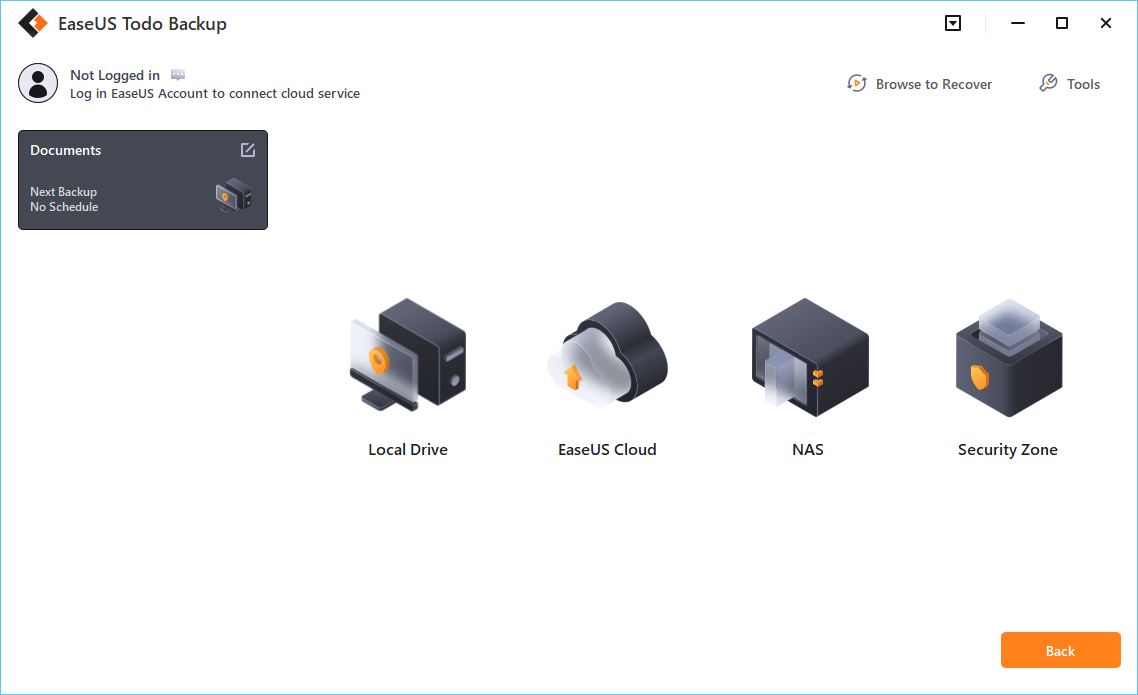 To be able to access to EaseUS cloud, all you need is an email registration and login.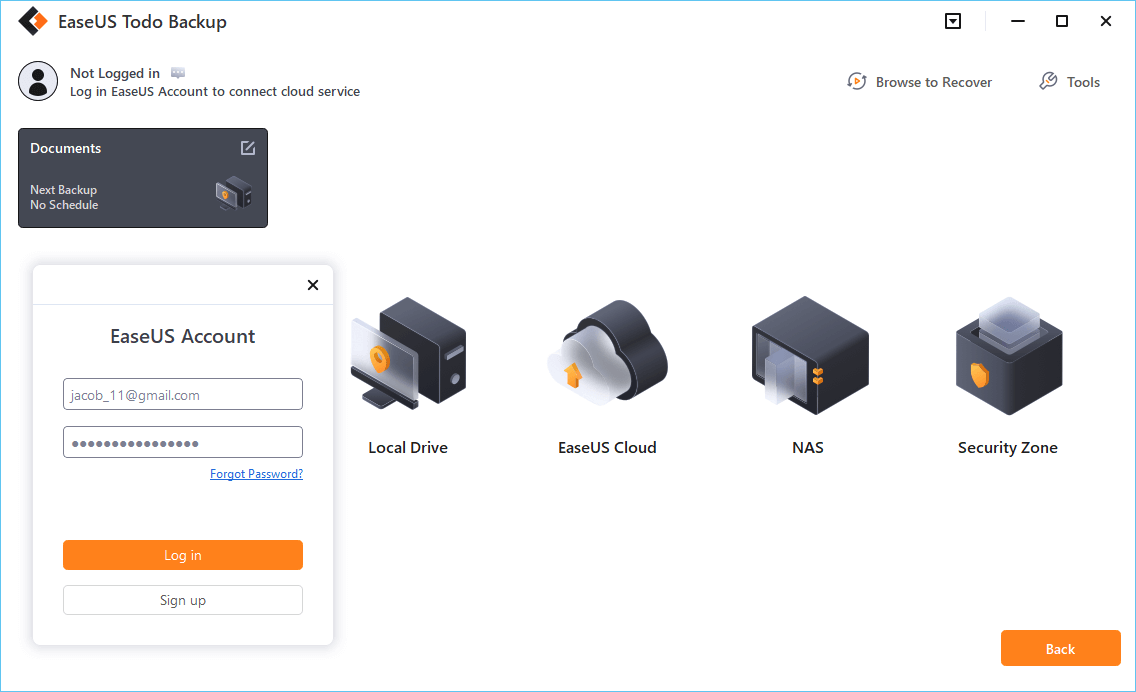 Step 6. If you're interested in an automatic and intelligent backup schedule for the next file backup task, go on with the "Options" setting. There you can encrypt a confidential file backup, compress the backup image size, or customize a backup scheme to tell the software in what time to start the next backup. 
Customize an advanced and automatic backup task here: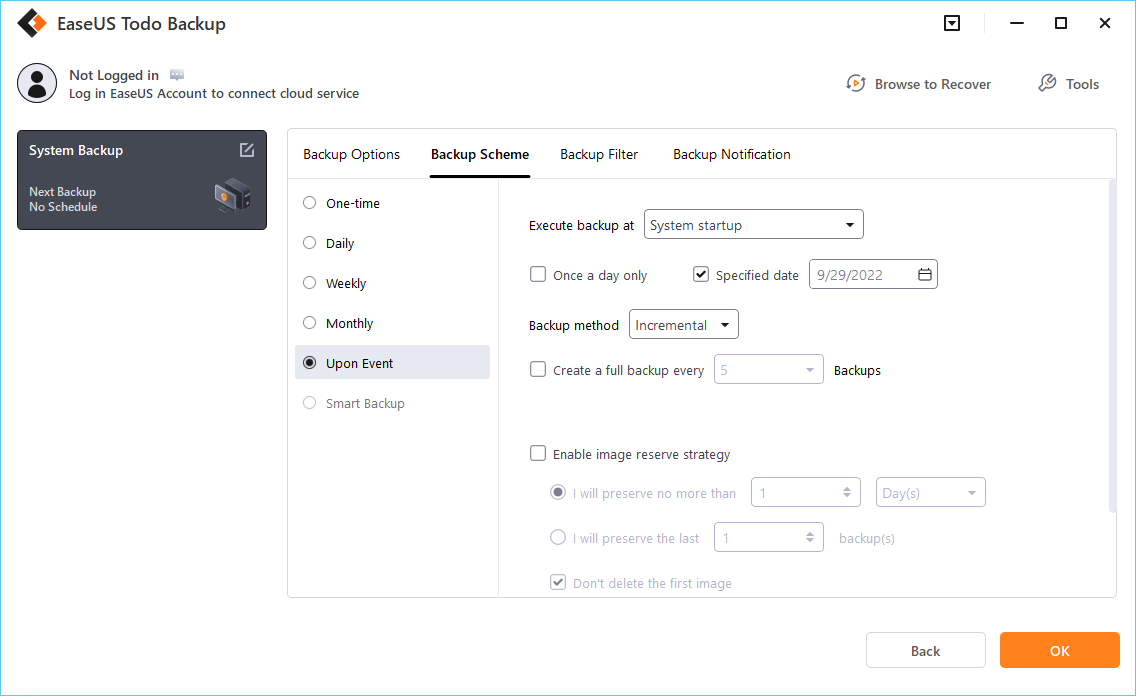 Step 7. Click "Backup Now" to start the file backup process. Your completed backup files are visible on the left area in a card style.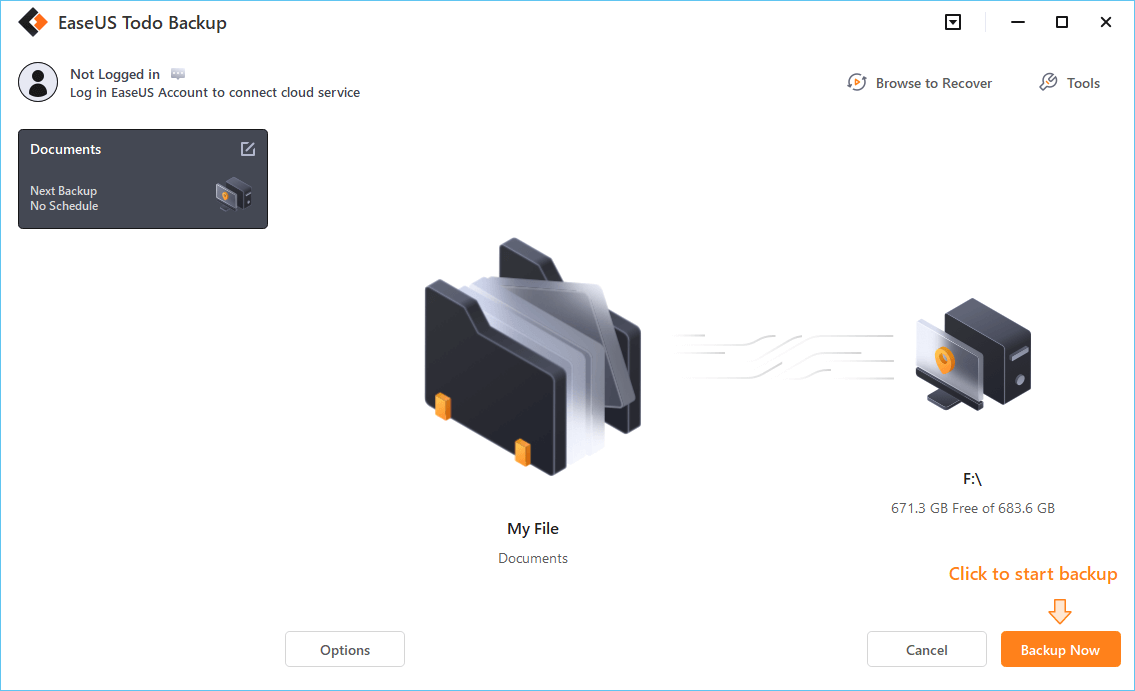 Tips for Using Google Drive Automatic Backup
Automatic backup on Google Drive can bring up many issues for you if not done correctly. So, taking some precautionary steps to enable successful backup is always advised. If you are going to allow Google Drive Automatic Backup on your device, make sure to follow up on the tips we are providing you below:
Sync your work across multiple devices so that you can get access to the data securely, successfully, and conveniently. 
Make sure to view and restore the previous file versions to confirm the perfect backing up of the expected data.
Don't forget to save the files from the internet directly to Google Drive so that to use them in the future conveniently.
Don't forget to back up the data on Google Drive so that we can keep it safe for future usage.
Work on the file types that don't support backup properly.
Restore the data efficiently that has been deleted accidentally from the backup resources.
Make sure of the proper functioning of the backup resources and try to figure out the different issues if found any.
Final Thought
So, Guys! It is all about how to backup up Google Drive automatically on your device. Google Drive is one of the default cloud options for all users that comes into existence, along with creating a Google account. The platform ensures the successful storage of the different data files, photos, videos, and contacts effortlessly. Automatic backup on Google Drive provides mechanical and secure backup without extra effort. You have to make a few settings in Google Drive, and once you do it, the related files and folders or even discs start backing up without any issues.   
We have added up the detailed process for enabling automatic backup for google drive here in this guide. Follow up on the complex process above to allow successful backup on Google Drive. Also, go through the manual's tips and tricks to ensure smooth and seamless access. 
Daisy is the Senior editor of the writing team for EaseUS. She has been working in EaseUS for over ten years, starting from a technical writer to a team leader of the content group. As a professional author for over 10 years, she writes a lot to help people overcome their tech troubles.
Written by Gemma
Gemma is member of EaseUS team and has been committed to creating valuable content in fields about file recovery, partition management, and data backup etc for many years. She loves to help users solve various types of computer related issues.
Taking everything into consideration, we can say that EaseUS Todo Backup Home can offer you a little extra sense of security with a set of advanced tools. The interface provides quick adaptation, every process guiding you all the way through so you don't get stuck or further damage your system rather than keeping it safe.

 Read More

EaseUS Todo Backup Free lets you create backups of your important files or your entire computer through its streamlined interface. Just choose the backup type you'd like to get started, and let the program do the reset.

 Read More

EaseUS includes all the features I expect from backup software like versioning, incremental backups, and scheduling. For more advanced users, EaseUS allows you to install a pre-boot environment onto your hard drive so you can use it to restore files without burning a CD or putting it on an external USB drive.

 Read More

EaseUS Todo Backup
Smart backup tool for your files and entire computer in Windows 10/8/7.
Install Windows on Multiple Computers at Once? No Problem!
Learn how to install Windows 11/10/7 and special programs/software on a batch of computers. Use 10 minutes to do the 10 hours work without making a single mistake!
Get Free Solution!