Why Is It Important To Have A Backup Strategy: 2021 Guide
Backup is the process of making a copy of your system's data that you can restore if the original data is lost or corrupted. Backup can also be used to restore copies of older data that have been erased from your system. Having a backup strategy helps you as an individual and business user. Read this article to know everything there is about backup and initiating the process.
Importance Of Having A Backup Strategy
The fundamental purpose of a data backup is to keep a safe archive of your vital information, whether it's classified documents for your business or priceless family photos so that you can quickly and effortlessly recover your device's files in the event of data loss.
Consider a data backup to be the foundation of your digital disaster recovery strategy. You're already one step ahead of any cyber risks that could result in data loss if you back up your gadgets.
However, it is crucial to note that cyber-threats don't always cause data loss. It's also possible that your external hard drive or computer will fail, and you'll lose your files and information. Any piece of hardware can eventually fail. Therefore, backing up your data might let you restore it on a new device.
Must-dos of Making a Backup Strategy
Before making the backup strategy, consider the following questions. 
What's being backed up?
You should back up anything that can't be replaced. You must decide which files in your system are crucial and then schedule the backup accordingly. Individuals may be affected by the following files and data:
Books with addresses
Pictures/Videos
Files containing music
Emails/Documents
Spreadsheets
Databases of financial information
Data backups for businesses get a little more sophisticated. Backup strategy examples for businesses include backing up customer databases, configuration files, machine images, operating systems, and registry files. You can get an IT department to manage regular backups or undertake the task personally. 
Where is it being backed up?
To schedule seamless backup, you need storage. 
Cloud storage is becoming more popular due to its convenience and reduced maintenance requirements, but it also has drawbacks. Your capacity to restore data after a disaster, for example, will be significantly reliant on your Internet speed.
The fastest recovery times are usually found with on-premises storage. However, you'll have to cover the costs of maintaining it, and storing backups in the exact location makes it vulnerable to a loss if any hardware unit gets corrupted.
How often will backups occur?
Some businesses produce data quickly. In certain circumstances, a daily backup might not be enough, and hourly backups may be required. A once-weekly backup is enough for enterprises that do not produce much data. 
As an individual user, you can backup your data daily or weekly. Ultimately, everything depends on your convenience. 
After making the backup strategy: 
Testing is necessary to ensure that your plan is realistic and feasible in the event of a real-world crisis. Testing should ideally be ongoing, done regularly, and include a wide range of scenarios, including asset recovery, physical server recovery, data storage recovery, application recovery, and so on.
What guarantees do you have that your backups aren't corrupted? Corrupted files are a common unanticipated failure in data backup strategies discovered only after a catastrophic failure has happened. You can't know if your backups are reliable unless you test them.
The monetary value of your data ultimately determines the frequency with which you test your backups. It is advised that you review your backup strategy and regularly restore your data to ensure that the plan is working accurately. This procedure not only provides the integrity of your backups but also ensures that backups are performed at the desired interval.
How to Make a Schedule Backup with EaseUS Todo Backup
EaseUS Todo Backup is a free backup program that can reinforce the system disc, files and folders, and even entire hard drives. Its Restore function provides the most straightforward approach to access reinforced files by mounting the backup image as a virtual hard drive.
Here you could download EaseUS Todo Backup and see how easy it is to back up your files with this tool.
Step 1. To start backup, click the Select backup contents.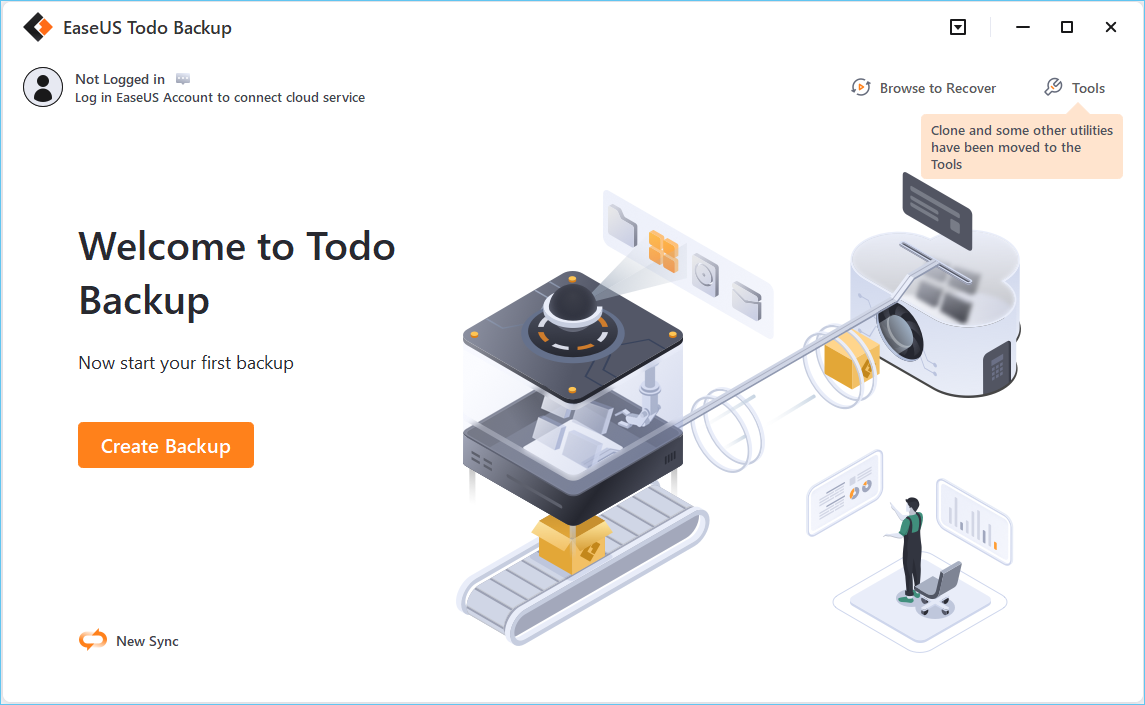 Step 2. There are four data backup categories: File, Disk, OS, and Mail.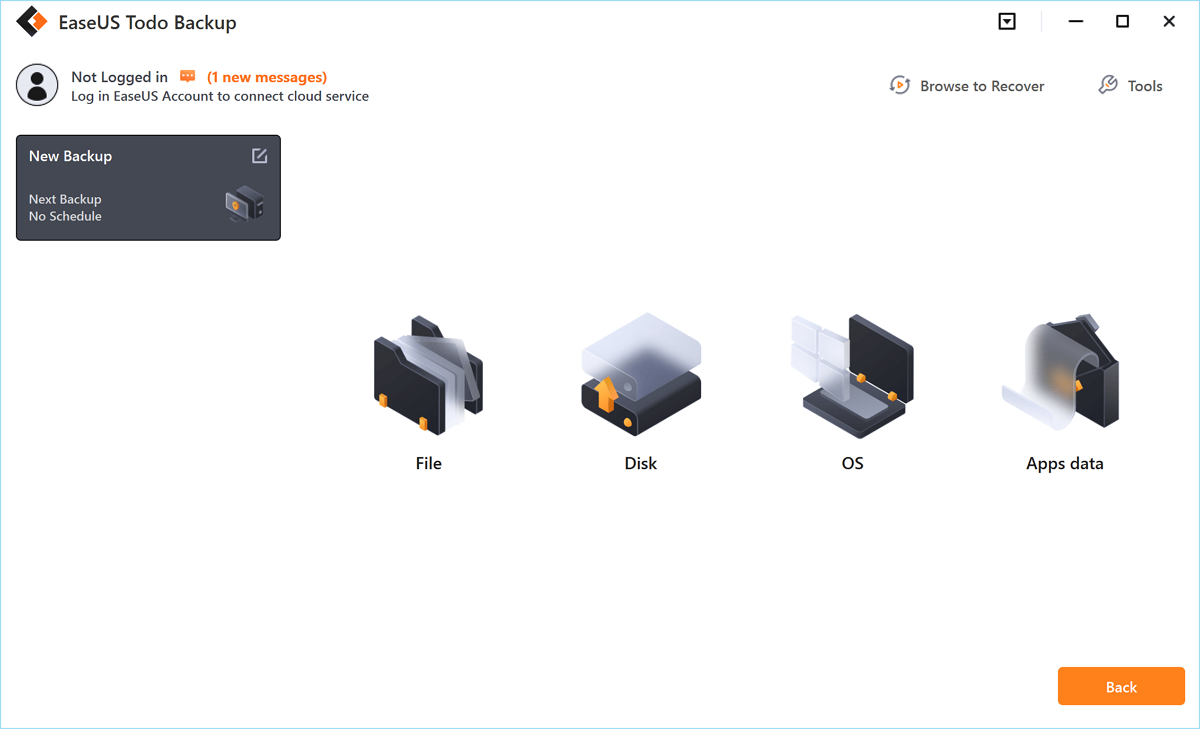 Step 3. On the left-hand side, you'll see a list of local and network files. Selecting the files to be backed up by expanding the directory.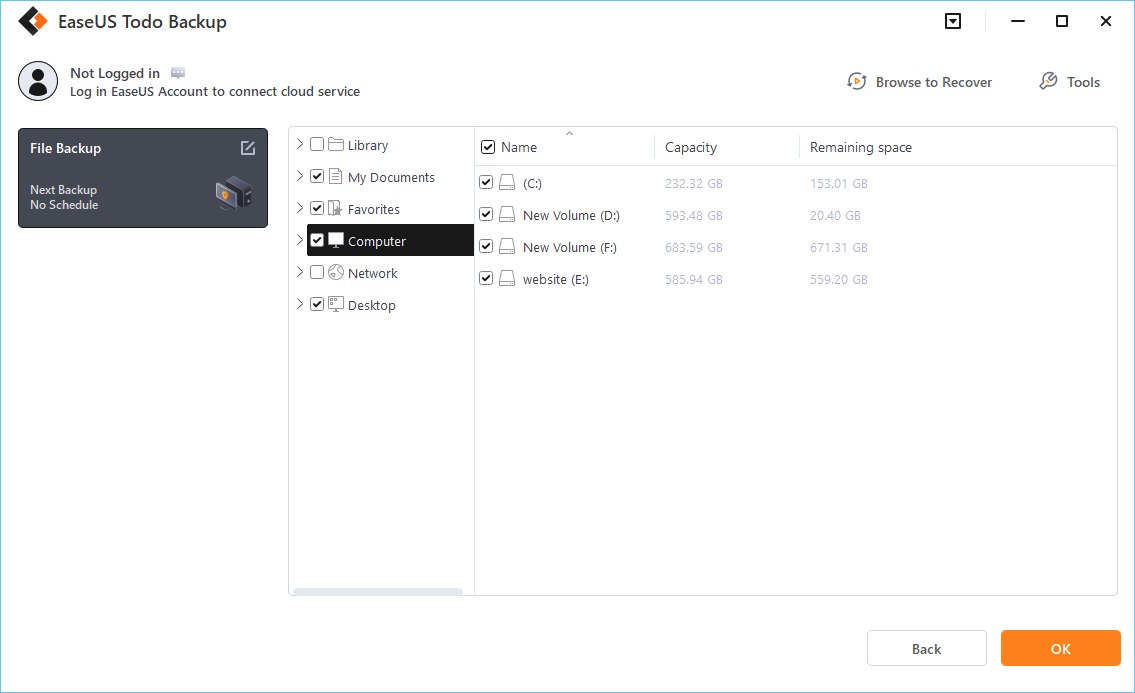 Step 4. Follow the instructions on the screen and pick the location where you wish to store the backup.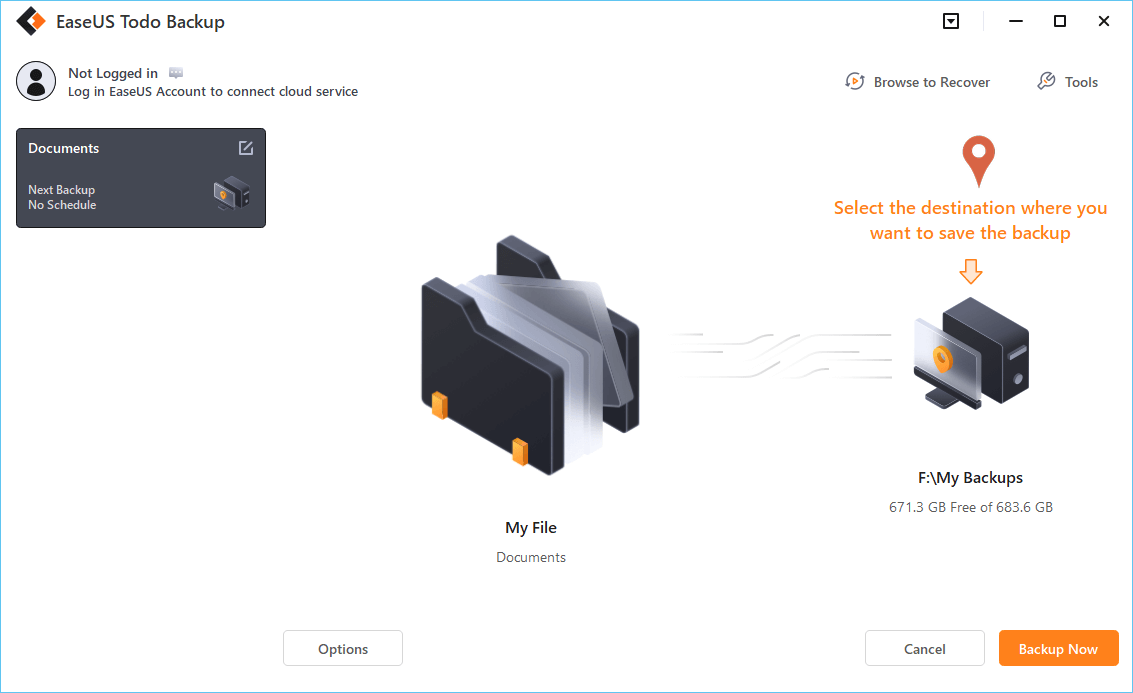 In Backup Options, click Options to encrypt the backup with a password, specify the backup schedule, and choose whether or not to start the backup at a certain event in Backup Scheme. There are a variety of customizable features available for you to explore, and you may tailor the backup operation to meet your specific requirements.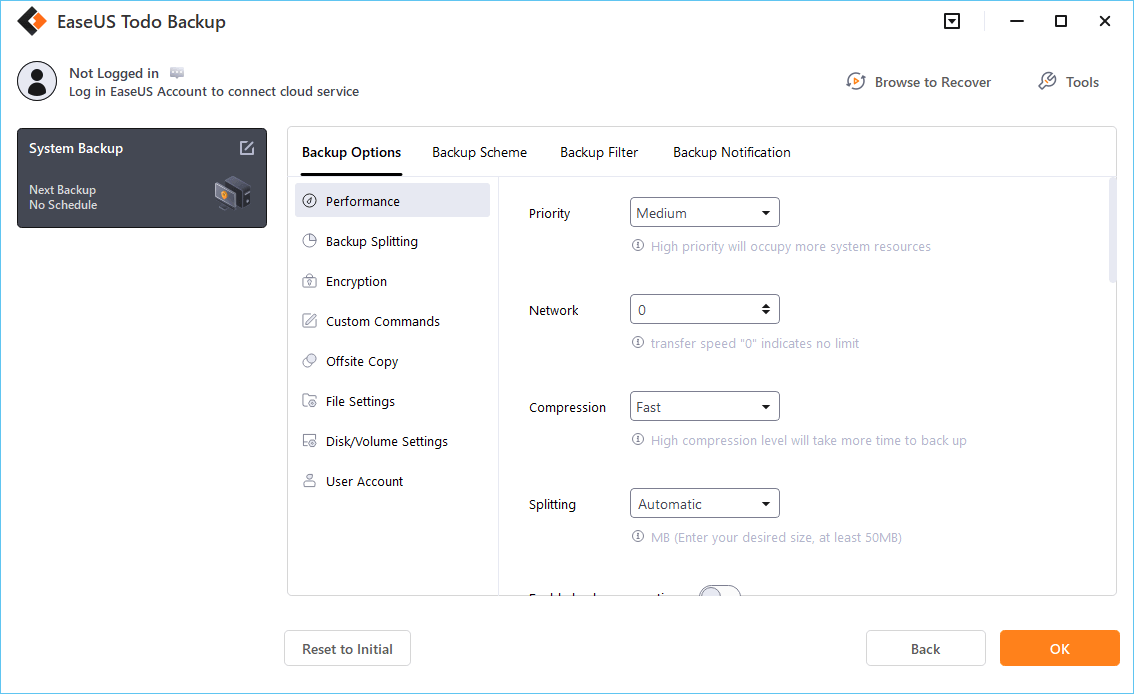 Step 5. Backups can be stored on a local disk, in EaseUS's cloud service, or on a network attached storage device (NAS).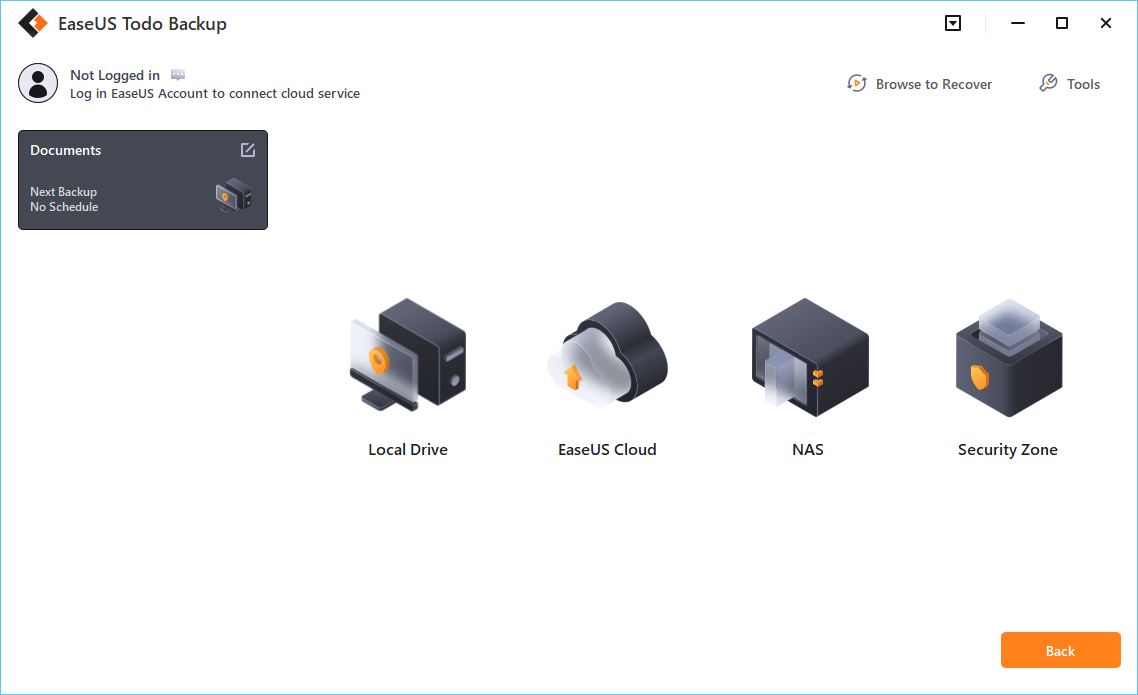 Step 6. EaseUS Todo Backup allows customers to back up data to a third-party cloud drive or the company's own cloud storage.
If you wish to back up your data to a third-party cloud drive, select Local Drive, scroll down to add Cloud Device and enter your account information.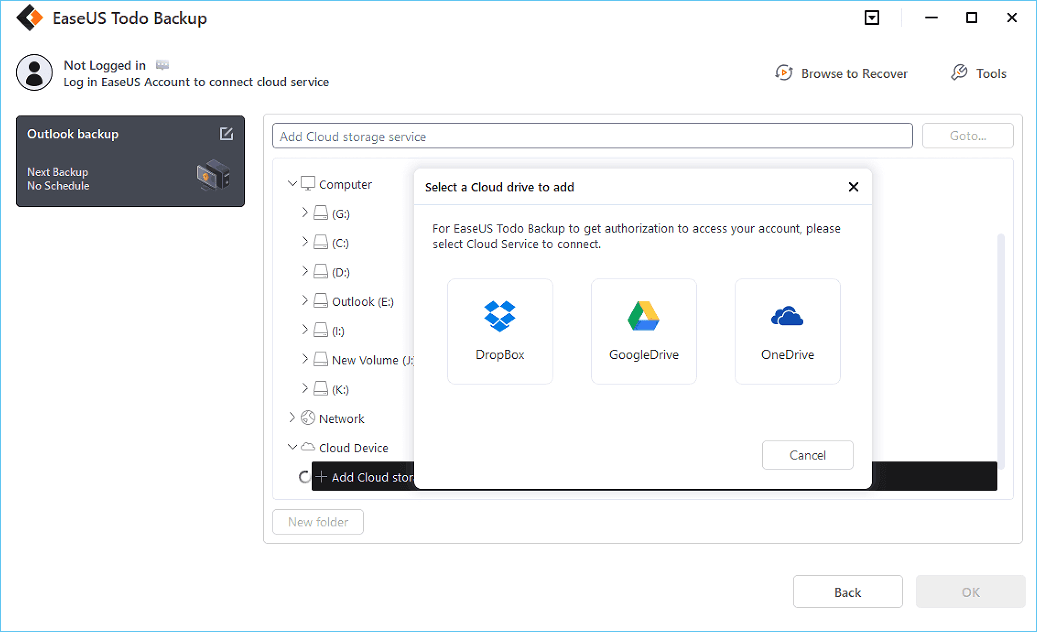 You may also use EaseUS's own cloud storage service. Click EaseUS Cloud, create an account using your EaseUS Account, then log in to your account.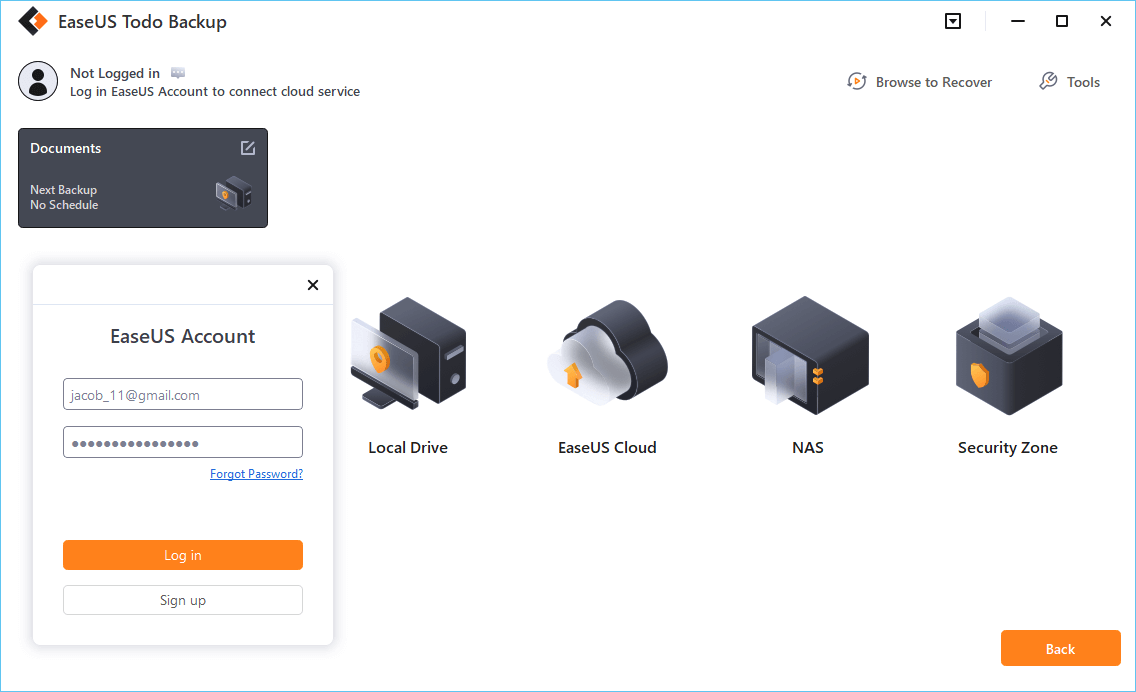 Step 7. To begin a backup, choose Backup Now. It will appear in the shape of a card on the left-hand panel when the backup process has been successfully finished. To handle the backup job in more detail, right-click on it.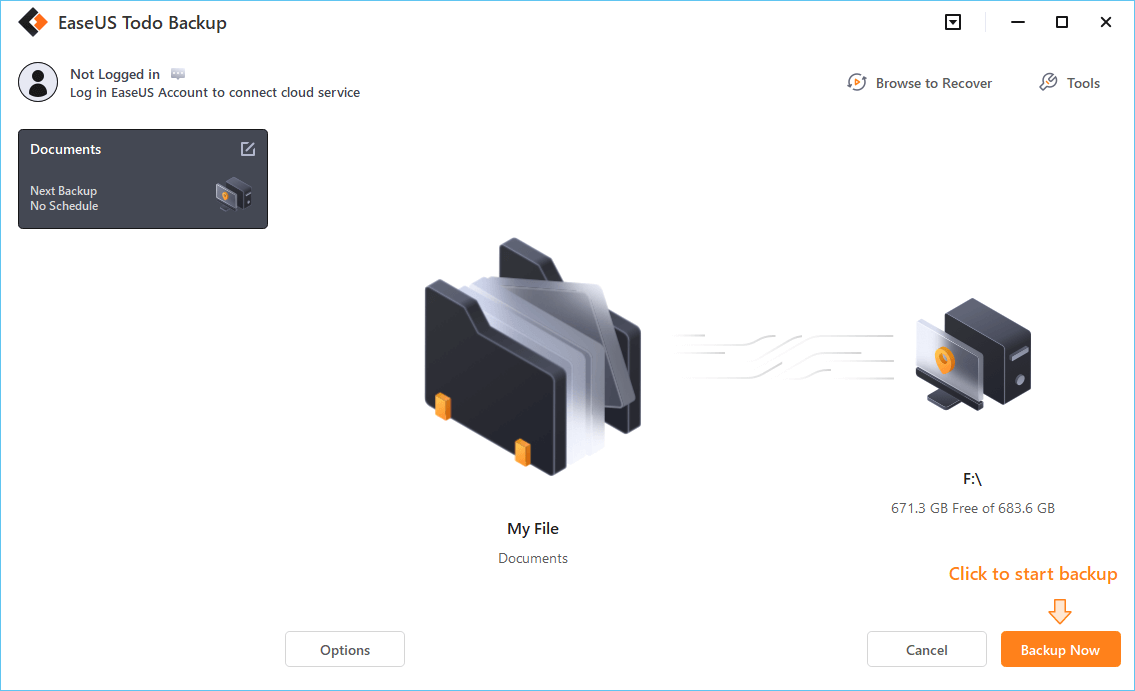 Below are the detailed features of EaseUS Todo Backup.
Supported OS:
Windows 10, Windows 8.1, Windows 8, Windows 7, Windows Vista, and Windows XP are supported by EaseUS Todo Backup.
Supported Backup Modes: 
Backup your entire system
Reinforce files and folders 
Backup of Partitions and Disks
Supported Backup Option:
Users can choose to back up their entire PC, hard disc, or even specific folders and files.
System backup creates a reinforcement file of the Windows operating system and user settings, which may be restored in the event of a hardware failure. You may also save your operating system on a portable disc and use it on whatever computer you like.
File backup reinforces specific documents, images, music, videos, audio, folders, and network shared items protected by the best file-level backup software.
Cloning a partition protects against data loss due to actual disc damage or deletions and quickly builds a replica of any partition/volume.
Integrates with cloud storage apps (such as Dropbox, OneDrive, and Google Drive) to allow you to save backup picture files to the cloud, freeing up space on your local disc.
Supported Schedule Option:
Backup only once: Schedule a backup plan for some time later.
Backup daily: Make a daily reinforcement schedule.
Weekly Backup: Make a weekly backup schedule.
Monthly Backup: Schedule a plan to back up your data once a month.
Set up a backup schedule for when an event occurs, and then run incremental backups while the system boots up.
Conclusion
Backing up your business and personal data is just as important as conducting regular business. That's why you'll need a robust backup plan. You can protect all of your business data - files, papers, client and customer correspondence, and in-house or remote team communications - with a robust backup policy.
You should back up not just files and databases but also operating systems, configurations, and programs to ensure complete data reinforcement.

Author Jean has been writing tech articles since she was graduated from university. She has been part of the EaseUS team for over 5 years. Her special focuses are data recovery, disk partitioning, data space optimization, data backup and Mac OS. By the way, she's an aviation fan!
Gemma is member of EaseUS team and has been committed to creating valuable content in fields about file recovery, partition management, and data backup etc for many years. She loves to help users solve various types of computer related issues.
Taking everything into consideration, we can say that EaseUS Todo Backup Home can offer you a little extra sense of security with a set of advanced tools. The interface provides quick adaptation, every process guiding you all the way through so you don't get stuck or further damage your system rather than keeping it safe.

 Read More

EaseUS Todo Backup Free lets you create backups of your important files or your entire computer through its streamlined interface. Just choose the backup type you'd like to get started, and let the program do the reset.

 Read More

EaseUS includes all the features I expect from backup software like versioning, incremental backups, and scheduling. For more advanced users, EaseUS allows you to install a pre-boot environment onto your hard drive so you can use it to restore files without burning a CD or putting it on an external USB drive.

 Read More

EaseUS Todo Backup
Smart backup tool for your files and entire computer in Windows 10/8/7.
Install Windows on Multiple Computers at Once? No Problem!
Learn how to install Windows 11/10/7 and special programs/software on a batch of computers. Use 10 minutes to do the 10 hours work without making a single mistake!
Get Free Solution!