We live in a digital age, a time of DIGITAL EVOLUTION for every business. Data is a new sort of currency that is changing the way people do business. According to Clive Humby, a notable mathematician, Data is the new oil. Clive mentions data as a precious resource that can be enhanced.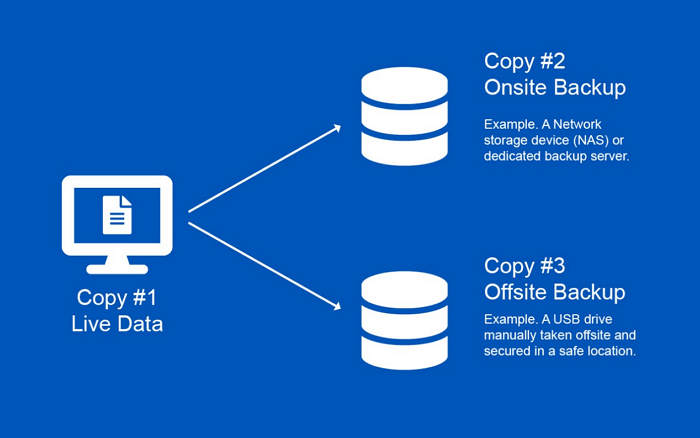 Data fuels growth and change in any business. This new Data Universe economy has changed digital trading by analyzing real-time unstructured data flows. Everything is Data. Almost everything is done by us generates data. Simply, everything is becoming a data source. The value of Data is increasing as we progress towards an information-driven economy (info economics). The flow of data has led to new money and new infrastructure, business, and leaders. Currency is a means of exchanging goods and services across borders and time. For millennia, gold, bonds, equities, and shares have been the world currency. Currency is something that a group of people agrees has value. Data is the most valuable currency in our time because it fits this paradigm. The amount of data collected and made available increases quickly as the internet and linked devices develop.
* EaseUS Todo Backup - Your Safeguard of Crucial Business Data
Companies buy, sell, and trade these bits and bytes. With the exponential growth of the digital world in recent years, data trading has grown more common. Adding additional data to a database increases the level of information and thus the firm's or organization's profit. With the quantity of data we produce now, we may be sitting on a gold mine. Data as currency is also becoming more apparent in the field of payments. Payment methods include mobile pay, cryptocurrency, and money transfer apps. This payment data has helped businesses make informed judgments about what to market, whom, where, and how with other customer information. As a result, firms make more money.
Companies have been buying data for years to earn revenue. Firms generate revenue by identifying demographic, geographic, or sociological trends in data. Our Data is valuable because it is unique, personal, live, and correct. As consumers, we expect internet experiences to be personalized. Artificial intelligence (AI) transforms unstructured data into customized services, producing new revenue streams. The Data is used to better target potential clients. The more platforms understand users, the better-targeted ads become. As the number of applications increases, so may the marginal profits from data. Bits and bytes are the new gold that underpins company value, but firms must find, mine, and purify it before being sold. Three powerful forces – exponential data growth, sophisticated distributed networks, and smarter algorithms – have made 1s and 0s the new global currency. Regardless of incidence, data loss can have a significant impact on the organization's operations. Companies such as credit card firms, banks, and other services organizations cannot afford to lose any information. Therefore, protecting its data requires significant expenditures in protection techniques and the creation and maintenance of a strong disaster recovery backup plan.
Every company realizes that backup of Data is crucial. But subjective is "important." Is it sufficiently important to invest time? This is what we mean by misunderstanding risk vs. cost. We often hear companies remark, "What is the danger of losing my information compared with the cost of supporting it?" Many such companies have kept their bets on not losing data. Our answer is, "Would you risk leaving your office, your home, and your car without locking up?" That's also a risk. The safeguarding of your data protects your business. It reduces the risk your company is accountable for, including data violations, data loss, and data robbery.
Data backup is a procedure to secure company information against harm. These threats can range from fire, flood, hurricane, physical to digital (hacking, employee error, technical failures).
Key Points of Backing Up Business Data
The backup of data has three crucial elements: information, frequency, and speed.
Information: What Data should be backed up?
Frequency: How many times will your Data be backed up — hourly, daily, weekly?
Speed: How fast does your data need to be recovered in the event of problems or emergencies?
Now, let's talk about your options. There are several types of data backups: hardware, software, and cloud. There are pros and cons to each. To make the best decision, Just see the below options while considering your systems type (Desktop or Servers) and do you care about recovery operations, encryption, and file sizes.
Three Types of Data Backups
#1. Hardware Backups
Everyone knows hardware backups. These are tangible devices such as USB devices, discs, and tapes.
Pros: very inexpensive, easy to install
Cons: Constant physical effort, limited file space, no fires or floods will be survived.
* Related: How to Automatically Backup Data to External Hard Drive
#2. Software Backups
Software-based is the next type of backup. Software backups keep data on your hard drive separately. For example, EaseUS backup and recovery software from the EaseUS company is incredibly flexible. Depending on what you are retrieving, it will backup or recover data from hard discs, memory cards, USB devices, pen drives, and digital cameras. EaseUS software solutions are incredibly intuitive and easy to use. They don't have particularly complex configurations that allow a layer to utilize the application easily. EaseUS software solutions can be used by small to medium businesses with maintaining data on desktop level or on servers. Those who are concerned with data security will be happy with EaseUS features. The solutions are designed to ensure that your data is secure and provided uncompromised backup that you can store in a safe place.
Pros: Flexibility, diverse possibilities
Cons: Required installation on all systems, more shopping may be necessary
* One of the best parts of using EaseUS Todo Backup is the ability to create a system image for disaster recovery on PC/Server.
#3. Cloud Backups
The future of data backups is cloud, but it is also the most misunderstood. Instead of using your computer's storage space, files are placed on virtual servers connected to data centers.
Every business is different. separate infrastructure. Different needs and different priorities. Which makes writing a general article on backup difficult to account for all the possible variations.
Apart from that, you should have a comprehensive 3-2-1 backup strategy for your business. And our EaseUS cloud backup solution provides the most important last part of this strategy, to make it happen automatically.
If you know about our proactive maintenance service, you will know that we regularly audit, test, update and optimize every aspect of the IT environment we manage.
This involves analyzing our historical incident data to proactively identify problems so we can suggest modifications to improve your IT environment before they become costly.
Some recent historical event data and their review has shown a significant increase in the unreliability of offsite backup solutions that require a manual process:
Team member to swap tapes,
Rotate USB Drive; Or
Take your backup drives offsite every week to take action on them, which are often neglected.
After automating your offsite backups, your focus will only be on taking care of your customers and building your business.
Before looking at how cloud backup and recovery can reduce costs, it is important to understand that cloud backup can take various forms.
Easy backup to cloud storage. The cloud can act as a simple replacement for your on-premises backup media.
Backup to an active cloud system. Data can be backed up to actively running instances in the cloud. This allows the cloud to replace secondary data centers.
Disaster Recovery as a Service. This approach uses a highly automated cloud-based service to manage the backup and recovery.
Cloud-based backup and recovery can reduce costs in several ways depending on which of these approaches you choose:
Low CapEx. Cloud spend is OpEx, not CapEx. There is no major upfront cost to purchase large amounts of storage.
Reduction in the cost of secondary sites. Because storage and, potentially, VMs are in the cloud, the expense of maintaining secondary physical locations is removed or eliminated.
Low cost of downtime. The high levels of automation in DRaaS enable shorter recovery times.
Need for staff shortage. The cloud-based backups are very highly automated, less manual intervention is required, freeing up employees to work on other tasks.
EaseUS leverages cloud capabilities to develop cost-effective, customized business continuity solutions.
There are many other benefits you'll enjoy when transitioning to our new EaseUS cloud backup solution. But there is one result that puts head and shoulders above the rest. And it's more credibility and less risk to your business. Oh, and no more awkward calendar reminders either.
Contact us to learn how to use cloud-based disaster recovery to reduce the cost of protecting your business.
Was this page helpful? Your supoport is truly important to us!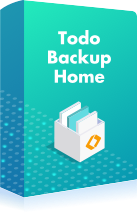 EaseUS Todo Backup
EaseUS Todo Backup is a dependable and professional data backup solution capable of backing up files, folders, drives, APP data and creating a system image. It also makes it easy to clone HDD/SSD, transfer the system to different hardware, and create bootable WinPE bootable disks.
Updated by

Daisy is the Senior editor of the writing team for EaseUS. She has been working in EaseUS for over ten years, starting from a technical writer to a team leader of the content group. As a professional author for over 10 years, she writes a lot to help people overcome their tech troubles.…

Read full bio

Written by

Jean is recognized as one of the most professional writers in EaseUS. She has kept improving her writing skills over the past 10 years and helped millions of her readers solve their tech problems on PC, Mac, and iOS devices. …

Read full bio