What Are Backup Retention Best Practices to Follow? Full Guide 2022
Updated by
Jean
on Dec 06, 2021
What Is a Backup Retention Policy?
Backup retention policy ensures backups of data that are copied onto other storage or backup media. It'll be very helpful in case of a system failure, hacking, or accidentally erasing any important file. Backup retention has a particular time period. Daily backups for user data are kept for one week. Weekly backups are kept for eight weeks. After that, all the backups are recycled back. You need to back them up again. This system only acts for the backup copies, not the actual data. If the user accidentally or knowingly deletes any file, it can be restored from the backup retention until the eighth week. Other files which are not deleted are kept for as long as the account is active.
Backup Retention Best Practices to Follow
These are some backup retention best practices below-
Categorize data by type and needs
Your backup retention policy will be defined by legal and internal needs. By categorization, you will get to know every data piece by its importance. Some data will be there, which is for very rare use, but you have to keep it for legal purposes. You need to categorize data from the point of compliance regulations of your business needs and confidential information.
Categorize data by time period
It is also very important to categorize all the data by their backup time period. Not all data needs to be stored for the same time period. Some data of temporary need should be erased after a certain period of time. On the other hand, some data need to store for ten years. By categorizing the data this way, you can save money and space by deleting some files after their time period is over.
What to delete and when to delete
You need to understand what file should be deleted and when. If not, you will end up losing an important file, or you will end up holding back files that are of no use and wasting money.
Decided about the types of backup and their frequency
There are three types of backup:
Full backup - a full copy of all existing files. A full backup copies the entire data of the system each time. So, you can be rest assured that all data are safe, and you can use them whenever needed.
Differential backup - A copy of all changes made from the last full backup. It's similar to an incremental backup, but an incremental backup saves changes made after any last backup, but a differential backup saves the data that has been changed since the full backup but more than an incremental backup.
Incremental backup - A copy of all changes since the last backup of any kind.
You need to decide which type of backup will be suitable for you.
#1. Choose a cost-effective data backup
You need to compare data backups to their prices too. For business companies, they end up investing a large amount of money in their data backups. A cost-effective backup will definitely save some money.
#2. Decide What to backup on your computer
For individuals: Very first and foremost, you need to backup your personal files because you actually can reinstall any software or program but can't do something like this to your personal files. Any personal documents, academic projects, photos, family videos should be backed up regularly. Any DVD or CD that you need to work with regularly, you can backup that too.
For companies: Companies need to back up their business data very seriously. It contains their formulas, employees' records, important documents, ongoing project files e.t.c. No company can take a risk to lose any important document. Even they spend a good amount of money to save every essential data.
* Here's the best backup practice for small to mid-sized companies to follow.
#3. How long should you keep your old backups
For individuals: For any individual, one-month retention will be more than enough. It can be subjective. For some people, one-week retention can work best. On the other hand, some people may need two to three weeks of retention. If your system fails or gets hacked, or accidentally erased any file, you will get to know in a maximum of 7-10 days if you maintain your data well.
For companies: This is also very subjective. Some companies need six months of retention and three months of LOG retention. On the other side, some IT companies and some others need ten years of data retention.
#4. A good backup and recovery companion for a better data backup retention management
Increasing the frequency of backups is much needed nowadays because of ransomware. Good backup management can become your life savior. There is even a lot of free software in the market. For the best one, you can choose EaseUS Todo backup.
Basically, it is a backup software that can automatically back up any particular file and folder, even the full hard drives. It has a free version by which you can restore data without investing money. It's best for personal use. But for companies, there are several plans for advanced tools.
How EaseUS Todo Backup Help with the Best Practices of Backup Retention
EaseUS Todo Backup is very easy to use. You can create a schedule previously when your data needs backup. By EaseUS Todo Backup, you can:
Clone windows into a USB drive to have your OS be portable everywhere.
It's very user-friendly, supports all standard disks.
An advanced server plan includes SQL server and Exchange backup and recovery.
Commercial licenses include basic disk backup tools and HDD to SDD and cloud backup solutions.
EaseUS Todo Backup supports incremental and differential types of backups.
It can merge full and incremental backups.
For example, you can follow the simple guide to backup files to any location on schedule:
Step 1. Click the "Select backup contents" button to start backup.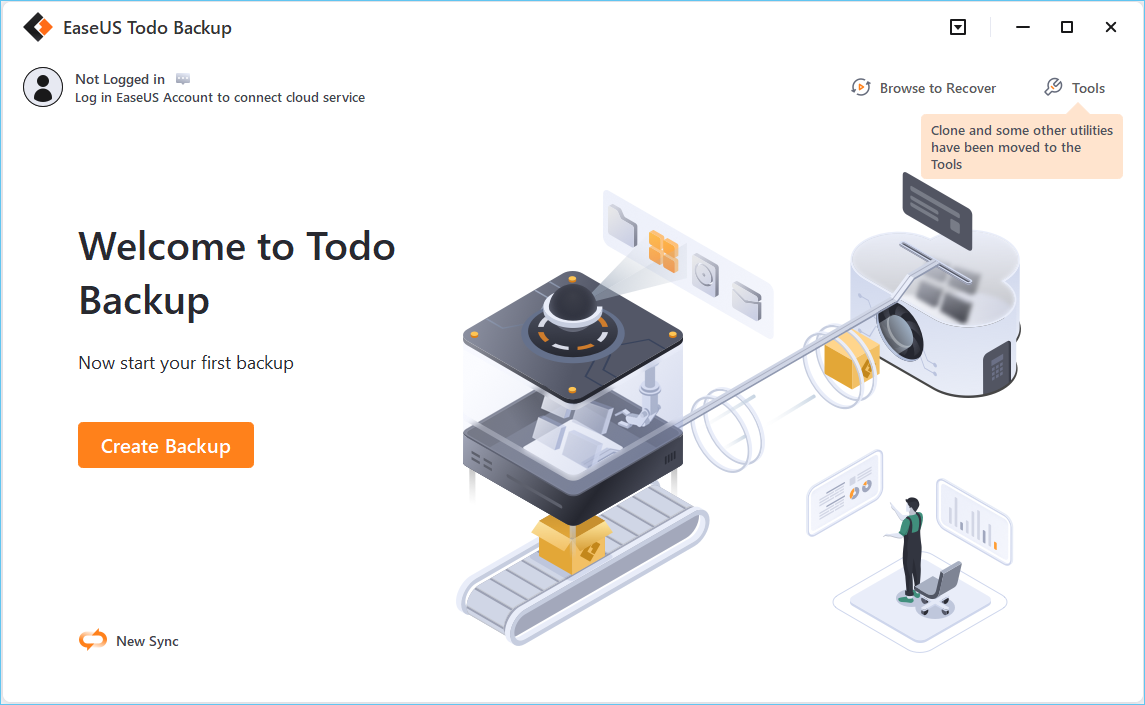 Step 2. There are four data backup categories, File, Disk, OS, and Mail, click File.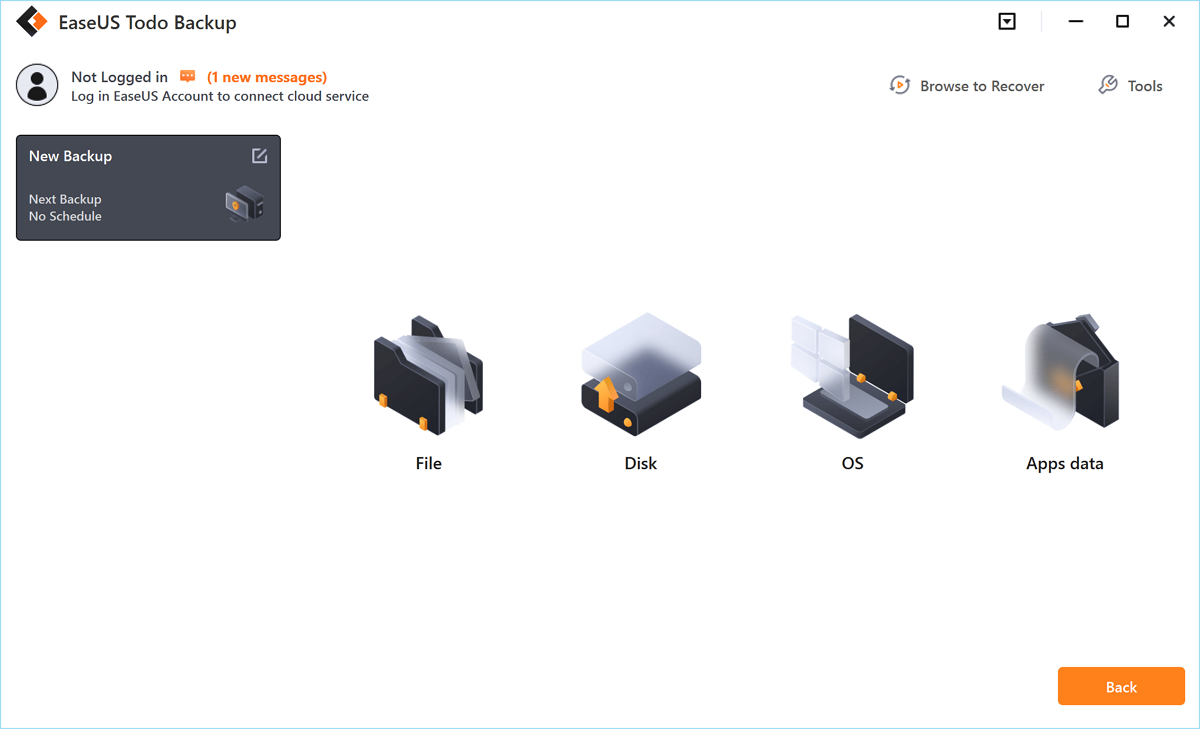 Step 3. Both local and network files will be listed on the left. You can expand the directory to select the files to be backed up.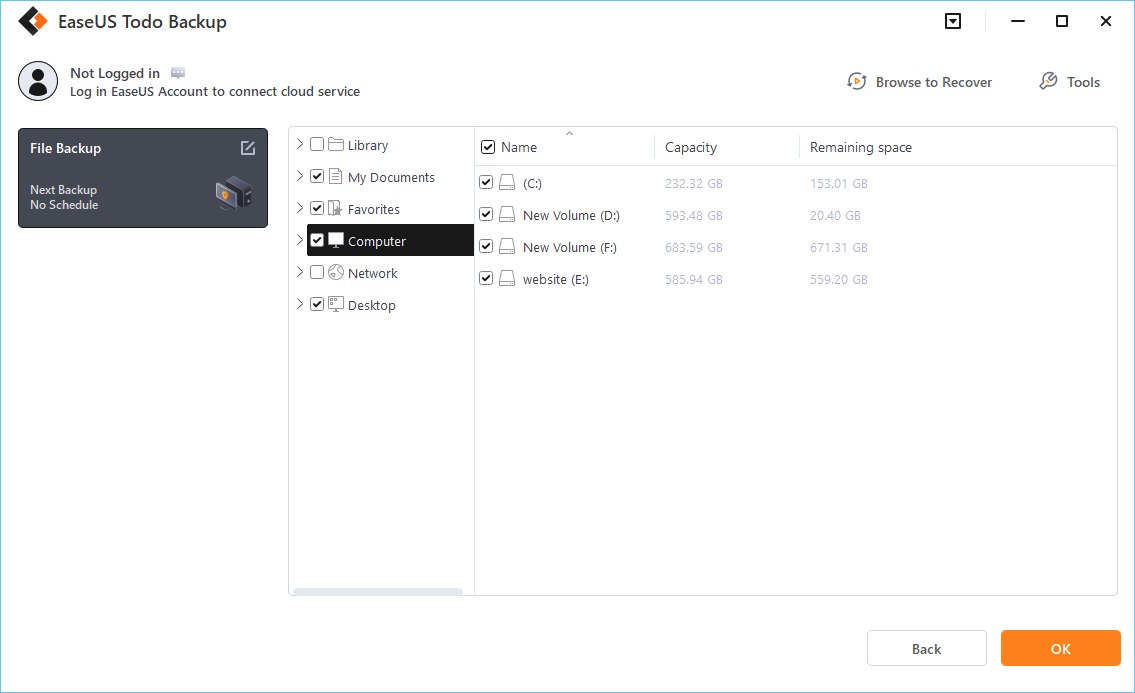 Step 4. Follow the on-screen guide, select the destination where you want to save the backup.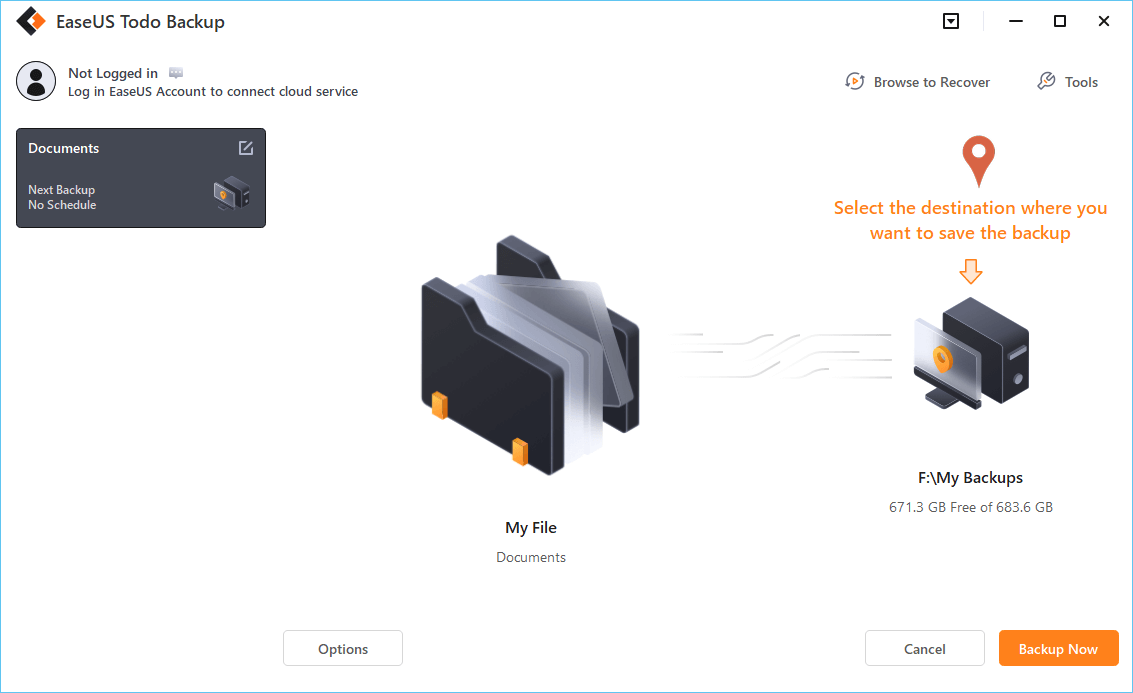 Click "Options" to encrypt the backup with password in "Backup Options", set the backup schedule and choose to start back up at certain event in "Backup Scheme". There are also many other options you can explore, customize the backup task according to your need.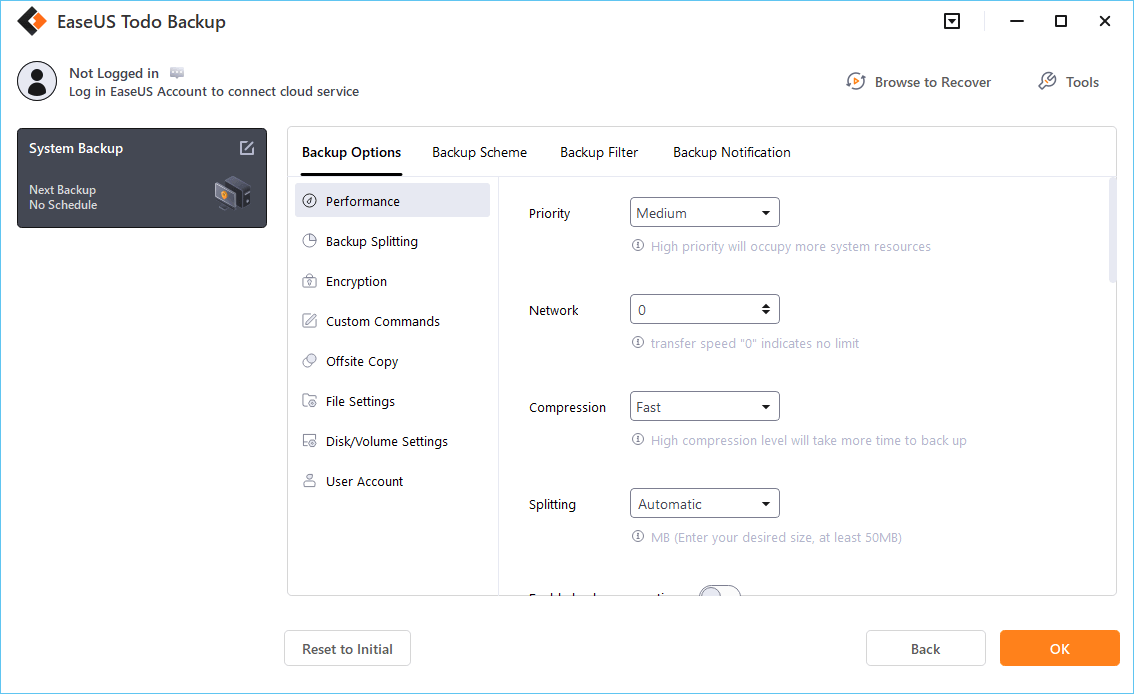 Step 5. You can store the backup to local drive, EaseUS's cloud service, and NAS.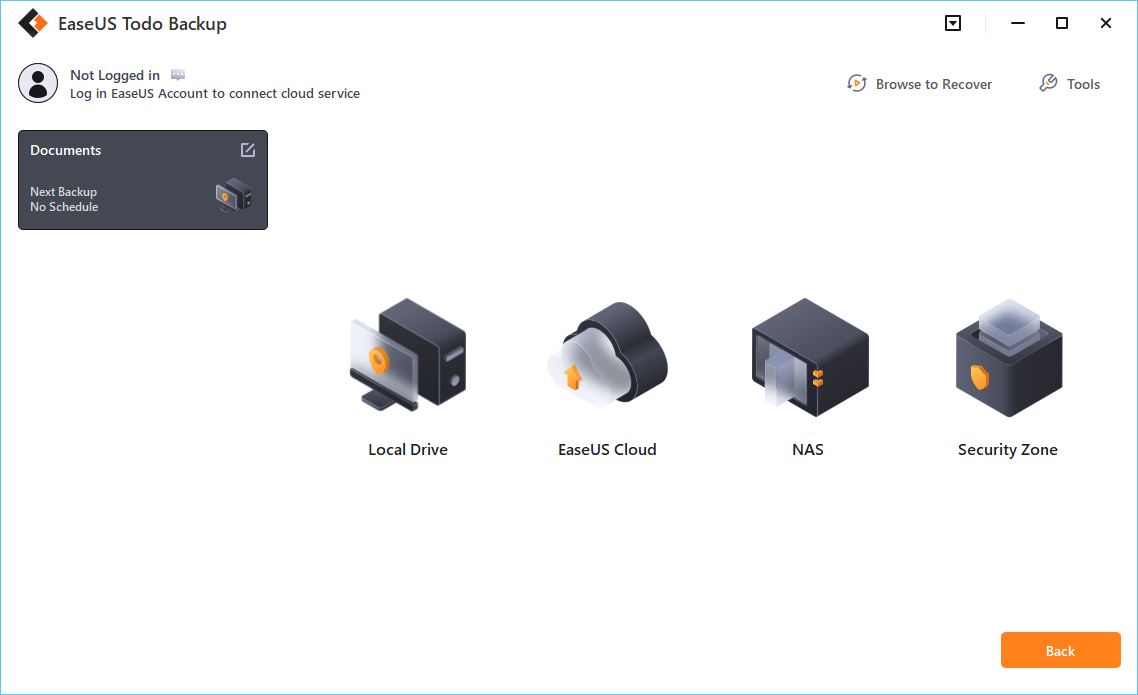 Step 6. EaseUS Todo Backup enables users to back up data to both third-party cloud drive and its own cloud drive.
If you want to back up data to third-party cloud drive, choose Local Drive, scroll down to add Cloud Device, add and login your account.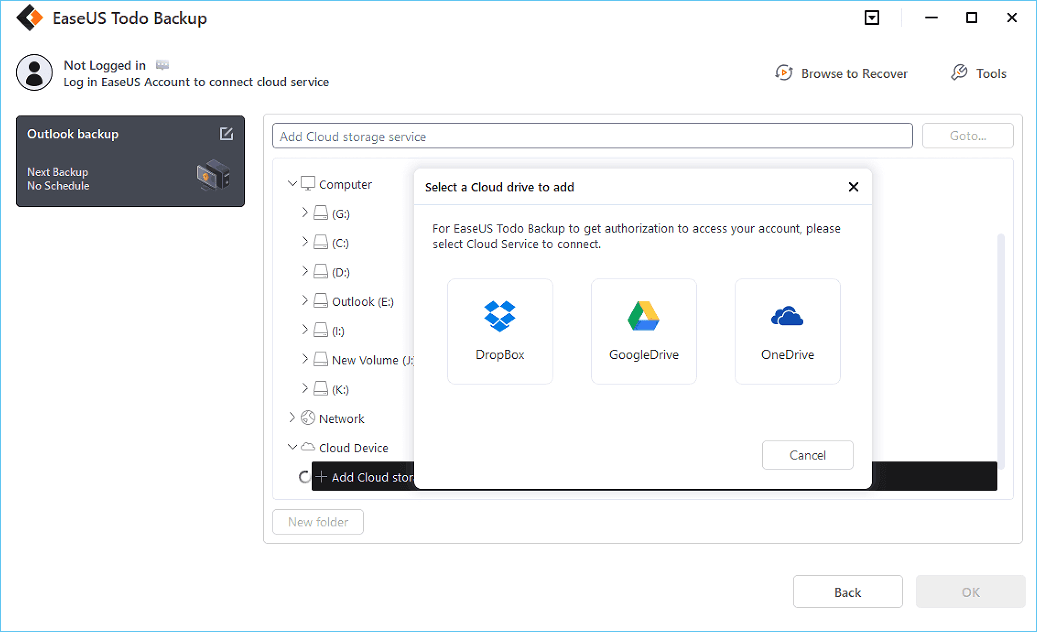 You can also choose EaseUS's own cloud drive. Click EaseUS Cloud, sign up with your EaseUS Account and log in.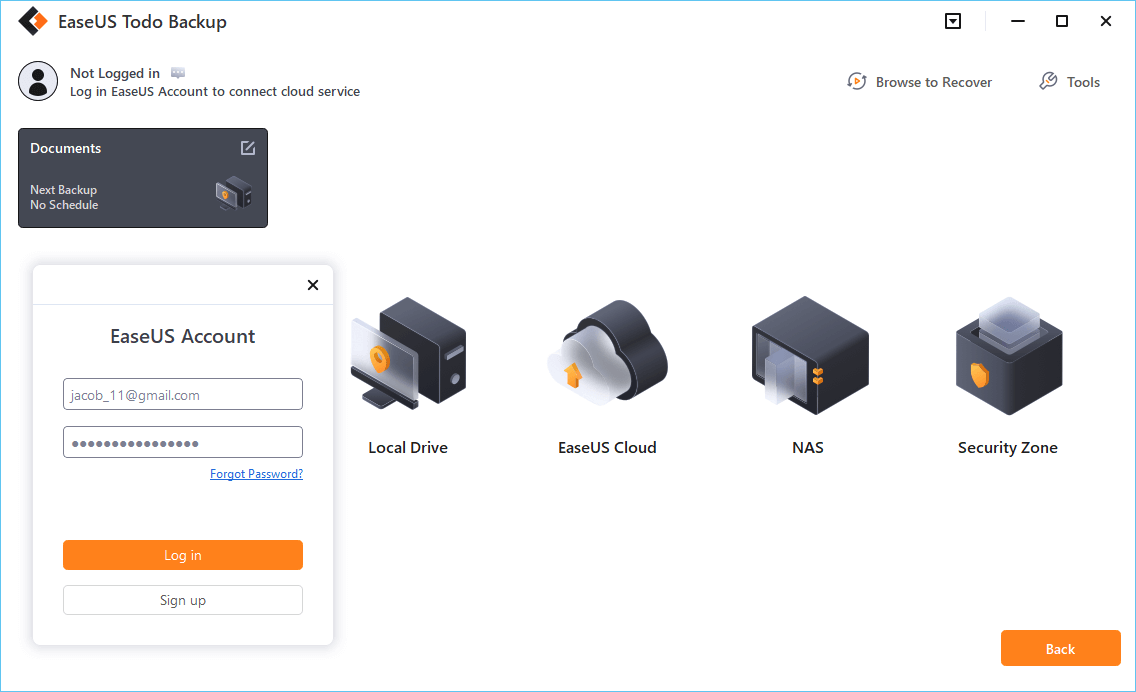 Step 7. Click "Backup Now" to start backup. After the backup task is completed, it will be displayed in the form of a card on the left side of the panel. Right-click the backup task to further manage it.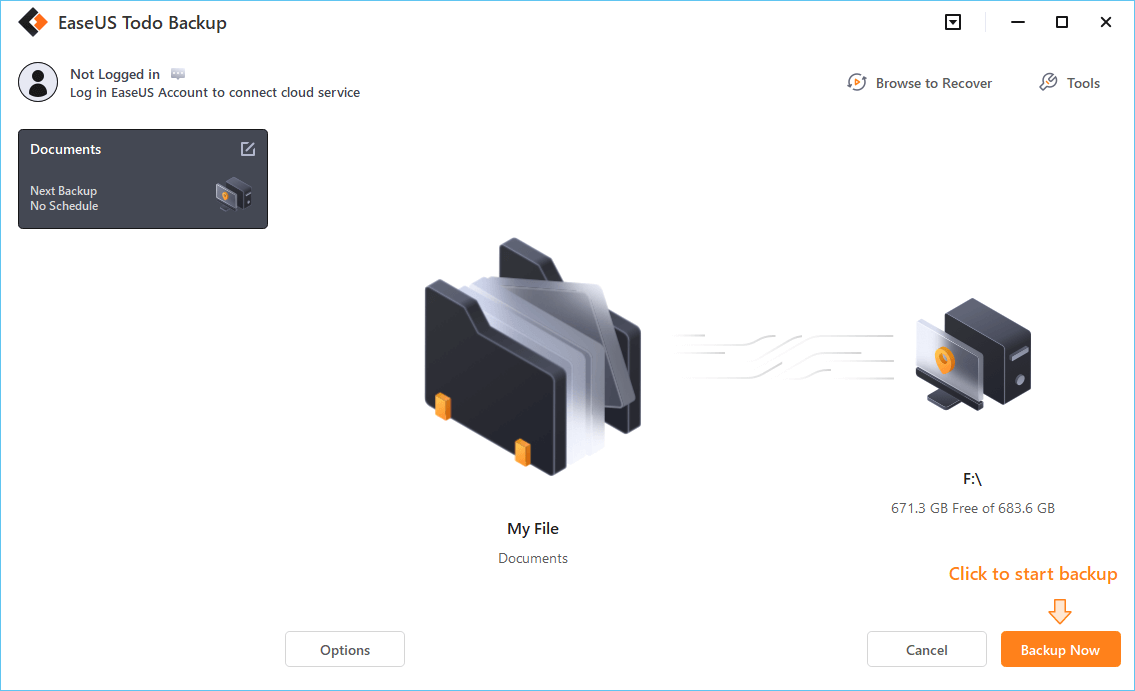 Conclusion
You cannot recreate your data or download it from anywhere. So, you need to restore it. For companies, their data means the whole company itself. For that, they must need to have backup retention best practices that should be cost-effective.  For any individual, they can store their data on any external storage or any online backup policy for safety purposes.

Author Jean has been writing tech articles since she was graduated from university. She has been part of the EaseUS team for over 5 years. Her special focuses are data recovery, disk partitioning, data space optimization, data backup and Mac OS. By the way, she's an aviation fan!
Taking everything into consideration, we can say that EaseUS Todo Backup Home can offer you a little extra sense of security with a set of advanced tools. The interface provides quick adaptation, every process guiding you all the way through so you don't get stuck or further damage your system rather than keeping it safe.

 Read More

EaseUS Todo Backup Free lets you create backups of your important files or your entire computer through its streamlined interface. Just choose the backup type you'd like to get started, and let the program do the reset.

 Read More

EaseUS includes all the features I expect from backup software like versioning, incremental backups, and scheduling. For more advanced users, EaseUS allows you to install a pre-boot environment onto your hard drive so you can use it to restore files without burning a CD or putting it on an external USB drive.

 Read More

EaseUS Todo Backup
Smart backup tool for your files and entire computer in Windows 10/8/7.
Install Windows on Multiple Computers at Once? No Problem!
Learn how to install Windows 11/10/7 and special programs/software on a batch of computers. Use 10 minutes to do the 10 hours work without making a single mistake!
Get Free Solution!