How can I backup files to Google drive
Recently, I purchased a couple hundred gigabytes of Google drive storage to backup my files. So I can easily retrieve my data if unexpected data loss disaster caused by certain reasons happens. But I don't know how to backup files to Google drive. Some friends told me that I can do it with the service for "sync" or collaboration. But I am wondering if I delete the files stored locally whether or not it will disappear from my Google cloud storage. It is really important for me! Please help!
Google drive is a cloud storage that allows you to sync your data. So you can access your files on different devices or share your data easily with others. However, many people think that it can be used as a backup tool. They mistakenly think that data sync is data backup. But it is not the case. When you sync your data to Google drive, it will change on Google drive at the same time when you changing it locally. But if you backup your files, the backup file won't change when you change the files locally. So it is two different things. But don't worry! Even you can not directly backup your data with Google drive, you can still backup files to Google drive with special backup and recovery software. This page will introduce you the detailed guide.
Steps to backup files to Google drive with EaseUS Windows backup software
EaseUS file backup software is a professional third-party backup tool that allows you to backup your data locally or to Cloud Servers such as Google drive, Dropbox and Onedrive. The backup process is so easy that everyone can do it with no obstacles. Now you can try the simple steps to backup files to Google drive with this program.
 Notice:

To backup files to your Google Drive, OneDirve or Dropbox cloud account, it requires you to authorize EaseUS Todo Backup to access your account with your password and confirmation.
Let's see how to backup files to your cloud account now:
Step 1. Launch and run EaseUS Todo Backup on your computer.
And click the icon at the left top corner, find and click "File Backup" at the left pane.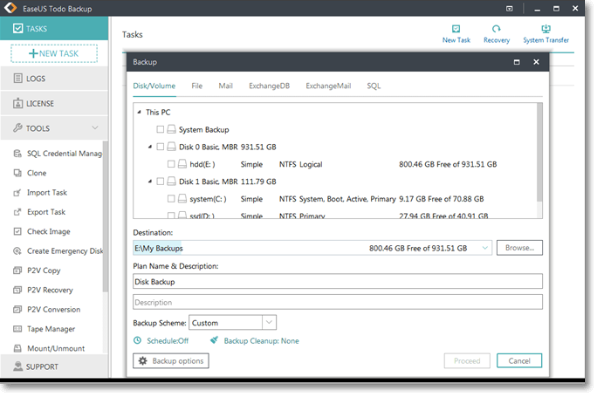 Step 2. Choose the specific files that you want to backup to your cloud account - Google Drive/OneDrive or Dropbox.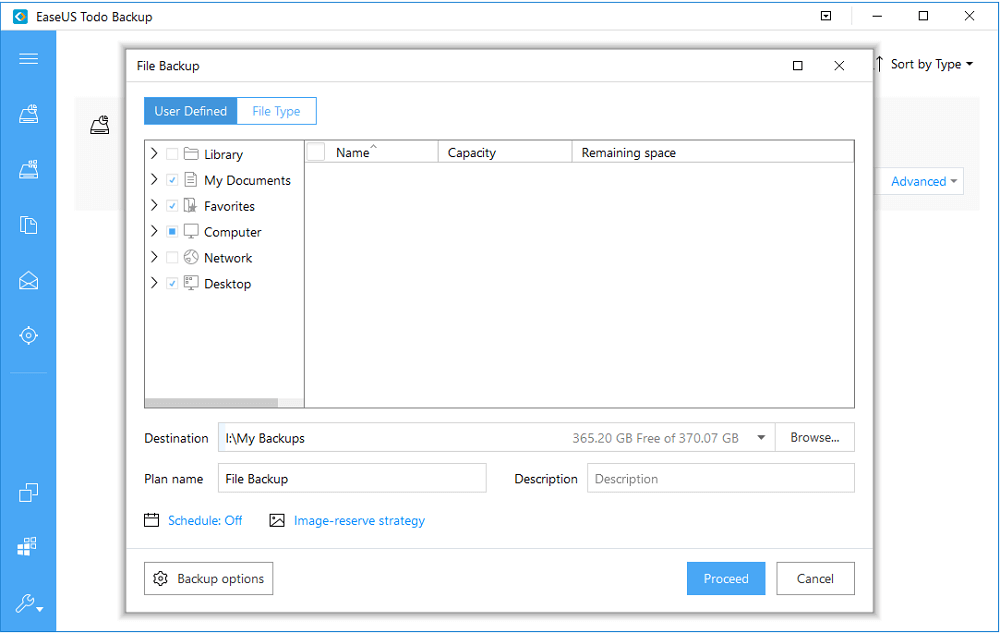 And then, click Browse at the destination column to select Cloud Device and click the + icon to access the cloud storage.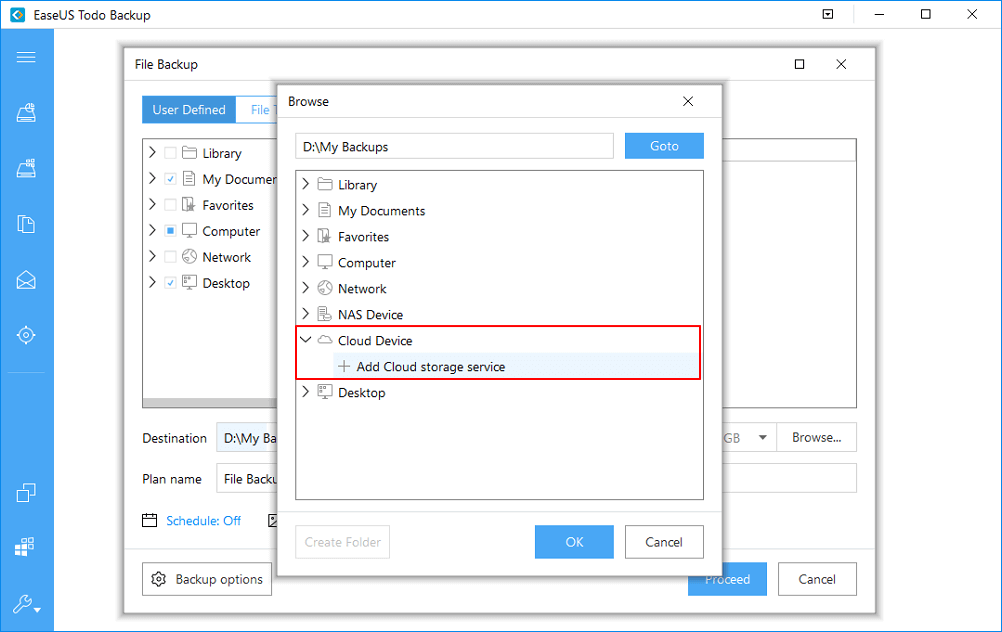 Step 3. Select your Cloud storage - Google Drive/OneDrive or Dropbox and sign in to allow EaseUS Todo Backup access your account for saving backup images.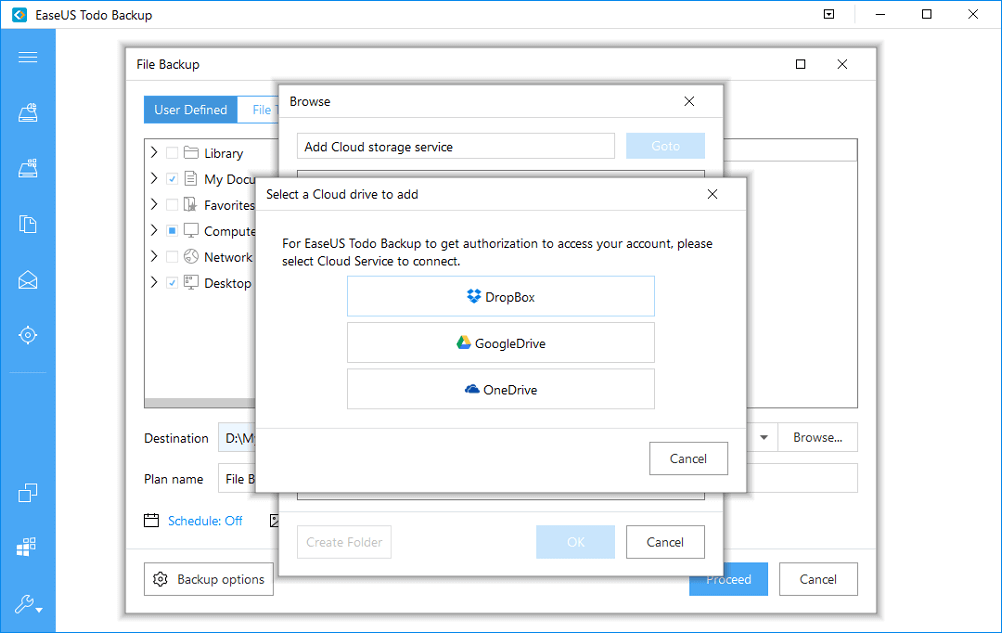 Step 4. Click Allow to let EaseUS Todo Backup access and save backup images of your files to Cloud drive and finally click Proceed to start backing up your files now.
Wait for the process to finish, and all your videos will be saved to your Cloud storage with a compressed format by taking small space.