Summary
You can now stop the annoying Instagram login error - 'sorry, there was a problem with your request' by applying the fixing methods here. Use EaseUS MobiSaver to fix Instagram problem with your request and access Instagram photos videos anytime when you have trouble in logging into an Instagram account.
Sorry, there was a problem with your request
"I'm so tired of repeatedly getting this error - Sorry, there was a problem with your request while trying to log into my Instagram account. Any ideas about the fix?"
Are you one of the global Instagram users and unhappily seeing the same error message that prevents you from logging into the account as usual? It's a horrible incident developed from the many Instagram app updates, especially the latest one. So, pick up your memory and ask yourself, do you update Instagram a couple of days ago?
"Sorry, there was a problem with your request" error, which left only an option for dismiss, has been lasted for a quite a few days, and many people are showing impatience and anger. What's worse, official troubleshooting is not given yet. After some researches and experiments, gladly we found it's a simple Instagram bug, so please feel ease to apply the fixing methods here, which at least provide an extra solution to help see, view and recover the uploaded Instagram photos or videos during the request error.
How to see/recover Instagram photos when Instagram login error occurs?
Don't ignore the first part of Instagram recovery, which points you another possible way to access and view the Instagram photos even you're prevented from logging into the account. It's not a solution for stopping the request error, however, quite necessary to protect your Instagram Photos and videos from disappearing due to "Sorry, there was a problem with your request" error.
Here's the detailed guide you should follow:
Step 1. Get a PC. Download and install EaseUS MobiSaver for Android on it.
Step 2. Refer to the tutorial and try to root your Android device.
Step 3. Connect your Android phone that sends "Sorry, there was a problem with your request" error to the PC.
Step 4. Launch EaseUS MobiSaver for Android. Click Start button.
Step 5. The software will then immediately scan all Instagram related cache files, uploaded images or downloaded contents preserved on your phone's memory.
Step 6. Choose the photos or videos getting from your Instagram app and click Recover.
Additionally, go for EaseUS MobiSaver if you're seeing the exact error on an iOS device.
How to fix Instagram error "Sorry, there was a problem with your request"?
With your valuable Instagram photos and other media files on a location where you can easily reach, go ahead to find the best fix according to your own case. Most of the tactics are selectively picked from experienced users who had the same trouble in logging into their Instagram account, and proved to be useful.
Fix 1 - a simple but helpful fix that everyone should try first
When you're temporarily disabled to log in Instagram on your phone, get a PC for help.
Step 1. Launch your favorite browser on the PC, manually input http://instragram.com on the search bar. Log in your Instagram account in the same way on your phone.
Step 2. Go to your profile page, where you should edit profile, and most importantly, select the option Temporarily disable my account.
Step 3. Enter your password again to confirm and proceed.
Step 4. About 4 hours later, try to log back into your Instagram account on your phone. Most of you should get rid of the prompting error message.
Fix 2 - for those whose Instagram account is associated with Facebook or others
This solution is from an experienced user, and is widely promoted on various websites and forums. Besides, many Instagram victims followed his advice and successfully resolved the issue.
Step 1. Open your phone's browser and go to http://instragram.com, log in and go to settings.
Step 2. If you've already linked your account with a Facebook account, remove it.
Step 3. Open a new tab and sign up a new Facebook account.
Step 4. Use the newly registered Facebook account, go back and log in your Instagram.
Step 4. Delete Instagram App and reinstall it on your phone.
Step 5. This time try to log in your Instagram account by using the newly created Facebook account.
Hope at least one of the given suggestions helped you fix the Instagram error "Sorry, there was a problem with your request". If they both failed, don't worry too much, it's an Instagram update bug, you'd better wait patiently for the next update, which usually settles the problem.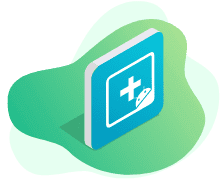 EaseUS MobiSaver
Recovers photos, videos, contacts, and more
Recovers data lost due to various reasons
Supports 6000+ Android devices
Win Version